Summary:
Wide-ranging consultation on new fees is open until 8 August 2022
Date of Publication:
14 June 2022
Ministry of Justice opens new consultation on legal aid fees for asylum and immigration services
14 June 2022
EIN
The Ministry of Justice (MOJ) announced yesterday that it had launched a new consultation on immigration legal aid fees.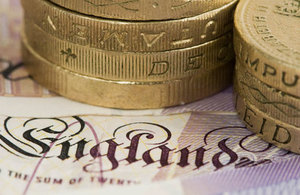 The consultation is open until 8 August 2022 and everyone interested in the delivery of legally-aided asylum and immigration services is invited to respond. Members of the legal profession are encouraged to submit responses.
You can respond online here or via the email address or mailing address given in the 52-page consultation document here (see the third page).
Tom Pursglove MP, Minister for Justice and Tackling Illegal Migration, said: "This consultation sets out a series of proposals to ensure legal aid practitioners are adequately remunerated for the immigration and asylum work they do. They will ensure fair and equitable payment and continued access to this important service."
The MOJ summarises its key proposals as follows:
The introduction of new fixed fees for online system appeals at the First-tier Tribunal which do not reach a hearing; a fee of £669 for asylum cases and £628 for non-asylum cases is proposed.
The introduction of new fixed fees for online system appeals at the First-tier Tribunal which do go to hearing; a fee of £1,009 for asylum cases and £855 for non-asylum cases is proposed.
The introduction of a new escape threshold for online system appeals, set at twice the value of the relevant fixed fee.
To remunerate advice provided to recipients of the new Priority Removal Notice at hourly rates.
The introduction of a new bolt-on fixed fee for advice on referral into the National Referral Mechanism of £75.
To remunerate new age assessment appeals work at the existing hourly rate payable for Licensed Work in the First-tier Tribunal.
To remunerate work on the rebuttal mechanism introduced through the Home Office's new asylum differentiation process at hourly rates and gather data to inform a future fixed fee for this work.
The consultation document (also available to read online here) explains the proposals in detail.
On the proposals for new fixed fees for First-tier Tribunal online appeals, the MOJ says: "We have modelled the impact of these proposals and found that, in combination, they result in a system that balances cases which are under-remunerated and those which are over-remunerated, and will result in more cases being paid closer to their reported case costs. Therefore, we believe that these two proposals will, alongside our proposed new fees, result in a fair and equitable payment model for providers. Together, they reflect the changes in the way these services need to be delivered following the introduction of the online system, ensuring they can be delivered sustainably into the future."
Dr Jo Wilding of Garden Court Chambers and Brighton University said in response to the consultation: "We should all respond, even if we don't expect to be listened to, if only so that we can challenge the failure to take the responses into account."
Wilding has written extensively on the problems in the immigration and asylum legal aid system, most recently in a comprehensive report last month.