Summary:
Sir Ernest Ryder, Senior President of Tribunals, amends previous 2014 practice directions
Date of Publication:
02 January 2019
Updated practice directions released for the Immigration and Asylum Chambers
02 January 2019
EIN
In case you might have missed it in the run up to the Christmas holidays, this is a brief notice to let you know that new practice directions for the Immigration and Asylum Chambers were released on 19 December.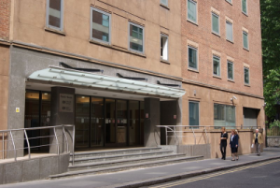 EIN members can read an HTML copy of the directions here or you can download the original PDF file here.
The updated practice directions came into force on 18 December 2018 and they replace the previous practice directions dated 13 November 2014.
A brief comparison of the old and new practice directions suggests little has changed, though paragraph 13.1 on bail applications now states "an application for bail must, if practicable, be listed for hearing within six working days of receipt by the Tribunal of the notice of application" whereas it had previously been "within three working days."