Summary:
Immigration law firm warns businesses risk losing sponsor licence and could even face closure
Date of Publication:
29 September 2017
Report finds majority of Tier 2 and Tier 5 sponsors are failing to comply with their requirements
29 September 2017
EIN
The Independent reported yesterday that a report commissioned by the immigration law firm Migrate UK found that a majority of British companies were not aware of the correct rules for sponsoring overseas workers.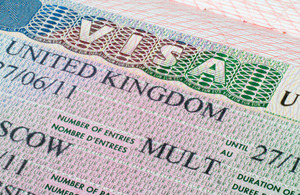 According to Personnel Today, the report surveyed 1,000 businesses that currently hold Tier 2 or Tier 5 licences to sponsor overseas workers.
The Independent said the report found that two-thirds of the businesses surveyed were unaware what documents they needed to keep on file for sponsored overseas workers, and 95 per cent were not reporting all the required changes in circumstances for sponsored workers.
In addition, the report found just 7 per cent of companies were advertising job vacancies correctly when filling a position with a non-EEA citizen.
Business Matters magazine said the findings revealed that businesses are not carrying out sufficient internal compliance audits to ensure internal policies, procedures and guidelines follow the required 'duties' of a sponsor to ensure they meet the Home Office's stringent compliance checks.
As a result, the report warned that up to 95 per cent of small and medium-sized (SME) businesses risk having their sponsor licence revoked and many could even face closure under strict new provisions of the Immigration Act 2016. Directors risk heavy fines or even a prison sentence.
Jonathan Beech, managing director of Migrate UK, was quoted by the Independent as saying: "Many businesses are already seeing a growing skills problem in the UK, particularly in the IT, finance and engineering sectors relying heavily on skills from outside the UK, which will decline if companies fail to get their 'house in order' and prevent a loss of talent before the UK exits the EU.
"With a new UK immigration system said to be in place by March 2019 when the free movement of people between the EU and the UK ends, it is likely that EEA citizens will need some kind of clearance to enter the UK to work, and sponsorship is one way they could do this. Losing a licence post-Brexit will be even worse news as skills shortages become even more acute."
According to Business Matters magazine, Beech added that employers wishing to retain both EU and non-EEA workers need to get fully prepared ahead of Brexit.
"HR files should be kept for all workers, endorsed and with passport copies. Internal audits must be carried out to ensure all correct paperwork is in place should the Home Office make a visit," Beech said.