Summary:
New Infoline set up due to major surge in demand for Refugee Council's support services
Date of Publication:
01 October 2020
Refugee Council launches new telephone support line for refugees and asylum seekers experiencing hardship during coronavirus pandemic
01 October 2020
EIN
The Refugee Council announced today that it had launched a new telephone support line for refugees and asylum seekers who are experiencing hardship and isolation due to the coronavirus pandemic.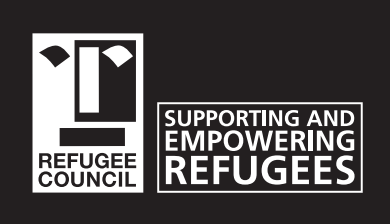 Funding for the new 'Infoline' has been provided by the National Emergencies Trust.
The Refugee Council said: "Refugees and people seeking asylum who are living in England can call 0808 196 7272 and leave a voicemail with their name and telephone number. Our Infoline team will endeavor to call them back within three days. Individuals who have not yet made a claim for asylum, and those whose claim has been refused, are also welcome to call the Infoline.
"Refugees and people seeking asylum can call 0808 196 7274 in Scotland and 0808 196 7273 in Wales. In Northern Ireland, Bryson Care will provide tablet computers to those seeking asylum, and supply mobile internet access in accommodation to enable users to access essential services which COVID-19 currently inhibits."
Maurice Wren, Chief Executive of the Refugee Council, explained that the new Infoline was set up in response to a major surge in demand for Refugee Council support services since the Covid-19 lockdown began in March.
Wren added that the new Infoline will offer crucial help and support and it will be a vital resource for refugees and people seeking asylum.
The National Emergencies Trust said it was extremely pleased to be supporting the incredibly important new service at this challenging and uncertain time for refugees and those seeking asylum.
Meanwhile, the United Nations High Commissioner for Refugees (UNHCR) yesterday called on world leaders to ensure that refugees are included in social safety nets and support services for Covid-19 and stressed the need for stronger integration of refugees and refugee-led organisations, their skills and knowledge, in humanitarian responses.
Filippo Grandi, the UN's High Commissioner for Refugees, said: "The greatest challenge now will be to shield refugees from the economic impacts of the pandemic, which have hit the most marginalized, including refugees, the hardest. We need to focus on livelihoods and access to work for refugees to avoid them being pushed further into poverty. Only this will allow refugee families to survive."