Summary:
Mr Justice Ouseley says legal challenge by Open Rights Group and the3million will go ahead
Date of Publication:
21 January 2019
Permission granted for judicial review against 2018 Data Protection Act's immigration exemption
21 January 2019
EIN
Leigh Day Solicitors said on Thursday that permission had been granted to bring a judicial review against the immigration exemption in the Data Protection Act 2018.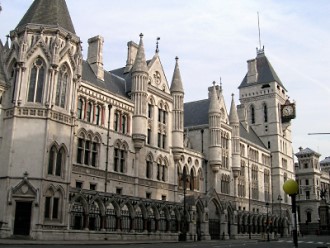 Leigh day is representing the Open Rights Group and the EU citizens group the3million. The groups argue that the immigration exemption is an unlawful, unnecessary and disproportionate interference with fundamental data protection rights.
Rosa Curling, solicitor at Leigh Day, said on Thursday: "Our clients are delighted with the decision today. The attempt to remove so many people's data rights is particularly worrying in the context of the Home Office's hostile environment policy. Our clients are pleased to be have been granted permission so they can present their arguments in full to the court at a substantive hearing."
According to the Guardian, permission was granted by Mr Justice Ouseley and a full hearing of the judicial review application will now be heard at a later date.
The3million says the immigration exemption allows government bodies and other organisations to use people's data without them being aware or having access to it if it is considered a matter of "effective immigration control". According to the3million, the Home Office could use the exemption as a reason to deny EU citizens access to their data if they are refused an application for settled status after Brexit.
Nicolas Hatton of the3million was quoted by Leigh Day as saying on Thursday: "If over three million EU citizens are going to apply for settled status, they must be able to do so knowing it's safe for them to do it, with the right to see what the Home Office is doing with their data. Not only does this exemption go against the very purpose of the data protection act (which means to protect us from data abuse from those holding our data), but it also reinforces suspicion that the Home Office has something to hide. I am confident our case against the Government will be successful, for the sake of EU citizens in the UK who deserve to be treated fairly, as well as all third-country nationals who fall under the same exemption."
The Open Rights Group, which is a digital campaigning organisation working to protect the rights to privacy and free speech online, explained last August that the legal challenge is seeking the removal of the immigration exemption in its entirety.
The group said: "The exemption is a blunt instrument, affecting the rights of potentially millions: EU citizens, non-EU citizens, even British nationals, due to the clear as mud term 'immigration control' and handing the power to exercise this exemption to all data controllers. The term 'immigration control' isn't defined. Does it mean any criminal act such as overstaying a visa? Maybe. Does it mean routine checking up of a person's immigration status? Perhaps. Will the exemption be applied against the routine or the exceptional? Unclear, and political promises mean nothing when the letter of law is this vague."
Matthew Rice of the Open Rights Group said on Thursday "We are delighted to have been granted permission to challenge the immigration exemption in the Data Protection Act 2018 … This challenge is for anyone and everyone that is going through, or is connected to someone going through, the immigration process. This blunt instrument poses a huge threat to the right to privacy, it is time for it to go once and for all."