Summary:
Detention Action says legal teams now have time to prepare the substantial case
Date of Publication:
12 July 2022
Next week's High Court hearing on lawfulness of policy of relocating asylum seekers to Rwanda is adjourned until September
12 July 2022
EIN
The crucial High Court hearing to decide upon the lawfulness of the Government's policy to relocate asylum seekers to Rwanda has been adjourned.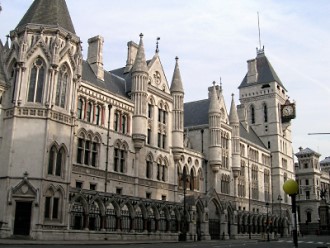 The case was scheduled to take place next Tuesday, 19 July. It will now be heard in September.
Announcing the adjournment yesterday afternoon, Care4Calais said it was pleased to report the good news.
Detention Action said the adjournment was a win for due process and fairness. "Individuals affected and our legal teams now have the time they need to prepare their substantial case," the charity added on Twitter.
According to legal commentator Joshua Rozenberg, the Court is understood to have granted a written request for an adjournment made by lawyers for the claimants, as they were not ready to proceed next week. The Secretary of State is reported to have argued that the case should have proceeded as scheduled.
Care4Calais noted that the Government has refused to rule out attempts to remove asylum seekers to Rwanda before September's hearing. The Times reported today, however, that Government officials said there was "zero chance" of any removals taking place before the next prime minister is installed in early September.
According to a report in The Times yesterday, the contest to replace Boris Johnson as Conservative leader and prime minister is unlikely to lead to change in the Rwanda policy as all of the candidates have pledged that they would keep it.