Summary:
649-page report recommends around 70 additional occupations for inclusion on the shortage list
Date of Publication:
29 September 2020
Migration Advisory Committee publishes lengthy review of the shortage occupation list ahead of the new points-based immigration system
29 September 2020
EIN
With the new points-based immigration system now just a few months away, the Migration Advisory Committee (MAC) has today published its review of the shortage occupation list (SOL).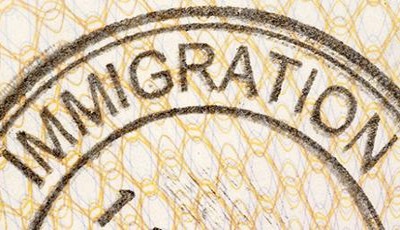 It weighs in at a (very) hefty 649 pages and you can read it here.
The report recommends a number of additions to the SOL when EU free movement ends, including senior care workers, nursing assistants, butchers, bricklayers and welders, where there is clear evidence of staff and skills shortages which could be filled by overseas workers.
The MAC report also recommends additions to separate shortage lists for the devolved nations, including fishmongers, bakers and horticultural workers for Northern Ireland, childminders and nursery nurses for Scotland and health professionals for Wales.
"This recognises that there are differences across the nations of the UK in how shortages impact the labour market and reflects the evidence we received from our stakeholders," the report states.
The report adds: "As a result of this there are around 70 entire occupations, or job titles within them, that we have now recommended for inclusion on the SOL, either at a UK-wide or Devolved Nation level."
MAC Chair, Professor Brian Bell said:
"The number of migrants coming to work in the UK has already decreased and we are likely to see an increase in unemployment over the next year as the economic impact of the pandemic continues, so this has been a very challenging time to look at the Shortage Occupation Lists.
"It has made us more willing to recommend some roles for inclusion simply because it is the sensible thing to do, but we have been clear that migration is not always the solution.
"We remain particularly concerned about the social care sector, which is so central to the frontline response to this health pandemic, as it will struggle to recruit the necessary staff if wages do not increase as a matter of urgency."
The Prime Minister's official spokesman was quoted by The Independent as saying: "We have only just received the report and will be looking at the recommendations closely and responding in due course. It is worth noting that the MAC itself is clear that immigration is not the solution to addressing staff levels in the social care sector."