Summary:
Joint opinion by Raza Husain QC, Eleanor Mitchell and Jason Pobjoy published by Good Law Project
Date of Publication:
19 January 2022
Legal opinion by leading immigration barristers finds clause 9 of Nationality and Borders Bill gives Home Secretary "exorbitant, ill-defined and unconstitutional" power to remove citizenship
19 January 2022
EIN
The Good Law Project yesterday published an important new legal opinion examining clause 9 of the Nationality and Borders Bill.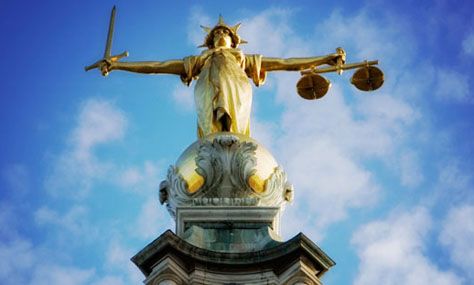 It was authored by Raza Husain QC and Eleanor Mitchell of Matrix Chambers and Jason Pobjoy of Blackstone Chambers. The barristers were instructed by Leigh Day solicitors.
You can read the 41-page opinion here on Google Docs.
In addition to a comprehensive legal examination of clause 9, the opinion provides very useful legal background on the deprivation of citizenship and traces its gradual expansion in legislation over the years.
Deprivation powers were significantly expanded in 2003, 2006, 2014 and 2018 and can apply to British citizens from birth, including where the person does not even know that they are a dual national and they have little or no connection with the country of their second nationality.
The joint opinion notes that powers to revoke British citizenship were rarely used until recently and is now relatively common: "In the period 1973 to 2002 no deprivation orders were made at all. Since 2011, the power has been used in at least 441 cases, with 104 cases in 2017 alone. Clause 9 has the potential significantly to increase the use of this power", the opinion states.
Clause 9 has attracted widespread public attention. A petition to remove the clause has attracted almost 320,000 signatures. In response to some apparent misunderstanding on social media, legal commentators have clarified that powers to remove citizenship are not new. They are being expanded by the Nationality and Borders Bill to allow removal without notice.
The joint legal opinion finds clause 9 gives the Home Secretary "an exorbitant, ill-defined and unconstitutional" power.
Raza Husain QC, Eleanor Mitchell and Jason Pobjoy explained: "Clause 9 was introduced by the Government on 2 November 2021 at the Committee stage in the House of Commons. It seeks to expand significantly the Secretary of State's existing powers under s.40 of the British Nationality Act 1981 to make an order stripping British citizens of their citizenship. Clause 9, as presently framed, confers upon the Secretary of State an exorbitant, ill-defined and unconstitutional power to a make a deprivation order without notice, even where (a) she has the information required to give notice; (b) it is reasonably practicable for her to do so; and (c) there are no national security or foreign relations reasons not to. Clause 9 also has retrospective effect: the validity of past orders – made in contravention of the presently existing notice requirements in s.40 – is expressly preserved, even in cases which do not fall within the scope of the new provisions."
The joint opinion finds that clause 9 is inconsistent with constitutional principle, and the use of the powers conferred by clause 9 is highly likely to give rise to deprivation decisions that are incompatible with Articles 6 and 8 of the European Convention on Human Rights (ECHR), and potentially Article 14.
Raza Husain QC, Eleanor Mitchell and Jason Pobjoy said: "The inroads clause 9 makes into the constitutional principle that notice must be given of administrative decisions and into the common-law requirements of procedural fairness are both wide and deep."
They added that "there is a very significant likelihood that decisions taken in reliance on the Secretary of State's new powers would result in serious breaches of Article 8."
Clause 9 would also disproportionately impact non-white British citizens.
The joint opinion states: "The result is that, even in its existing form, the power has an overwhelmingly disproportionate impact on people of non-white racial and ethnic backgrounds – as they are substantially more likely to have or be eligible for another nationality."
The Good Law Project described the Bill as racist and said: "Whatever the Government's intent, provisions which make it easier to remove the contingent citizenship held by large numbers of black and brown people are racist in effect. We are inviting the Government to reflect on whether it wishes to embed racism in our legislation."
According to the Good Law Project, clause 9 will affect the citizenship of almost 50% of all Asian British people and 20% of Black Britons.
The Home Office last month issued a factsheet on the deprivation of citizenship to answer some of the criticism of clause 9.
It states: "Deprivation of citizenship on 'conducive to the public good' grounds is reserved for those who pose a threat to the UK or whose conduct involves very high harm … [It] is used sparingly against those who pose a serious threat to the UK or whose conduct involves very high harm and complies with the UN Convention on the Reduction of Statelessness."
On Twitter recently, the Home Office posted: "Some of the talk around what the Borders Bill means for the removal of British citizenship has been incredibly misleading." A short accompanying video said that removing citizenship without notice would only be done in the most extreme circumstances.