Summary:
Net migration to the UK in the year ending June 2019 estimated at 212,000
Date of Publication:
28 November 2019
Latest ONS statistics show EU net migration falling and non-EU net migration rising to give broadly stable overall figure
28 November 2019
EIN
The estimated net migration to the UK in the year ending June 2019 was 212,000, the Office for National Statistics (ONS) said in releasing its latest migration statistics quarterly report today.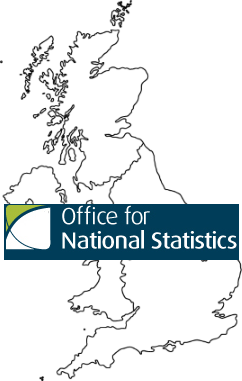 As we reported in August, it should be noted that the ONS quarterly migration statistics have recently been downgraded from official 'National Statistics' to lesser 'Experimental Statistics' due to concerns over calculations.
According to today's report, an estimated 609,000 people immigrated to the UK in the year ending June 2019 while 397,000 people emigrated.
BBC News noted that today's statistics showed that EU net migration to the UK has fallen to its lowest level for 16 years.
The ONS noted the following key points:
• EU net migration has fallen since 2016, although more EU citizens arrive long-term than leave; this is because of a gradual increase in EU citizens leaving as well as a decrease in those coming to the UK over the same time period.
• The fall in immigration for work has mainly been because of a decrease in EU citizens coming to the UK looking for work, particularly those from the EU8; for non-EU citizens, all available data sources have shown increases in the numbers coming to the UK for work since 2014.
• Non-EU net migration has gradually increased since 2013, as immigration has risen and emigration remained broadly stable for this group.
• The rise in non-EU immigration is mainly because of a gradual increase in those coming to the UK for formal study, a trend reflected in all available data sources with sponsored study visa applications for universities at the highest level on record.
A spokesperson for the ONS said: "Our best assessment using all data sources is that long-term immigration, emigration and net migration have remained broadly stable since the end of 2016. However, we have seen different patterns for EU and non-EU citizens.
"While there are still more EU citizens moving to the UK than leaving, EU net migration has fallen since 2016, driven by fewer EU arrivals for work. In contrast, non-EU net migration has gradually increased for the past six years, largely as more non-EU citizens came to study."
The latest Home Office statistics on asylum were also released today. The Refugee Council welcomed the fact that they showed 48% of decisions made in the year ending September 2019 were grants of asylum or humanitarian protection, but was concerned that the number of people waiting for an initial decision on their claim continues to rise.
Andy Hewett, Head of Advocacy at the Refugee Council, said: "The fact that more people who have come to the UK in a desperate search of safety are being given the protection they need through grants of asylum is very positive news. These are people who have had their lives all but destroyed in brutal conflicts including the Syrian war, and it is so important that Britain welcomes them here and gives them a chance to rebuild their lives.
"That said, we are very concerned at the time it is taking incredibly vulnerable people to be given news of their fate. Record numbers of people are having to wait for six months or more for even an initial decision on their asylum claim. This means thousands of people living in limbo, not being able to move on with their lives and living in desperate worry about what the future may hold. As we have done so many times before, we call on the Government to address this issue as a matter of urgency."