Summary:
Net migration in the year ending September 2018 estimated at +283,000
Date of Publication:
28 February 2019
Latest ONS migration statistics show EU net migration at lowest level since 2009, non-EU migration at highest level since 2004
28 February 2019
EIN
The Office for National Statistics (ONS) has today published its latest migration statistics quarterly report, which covers the year ending September 2018.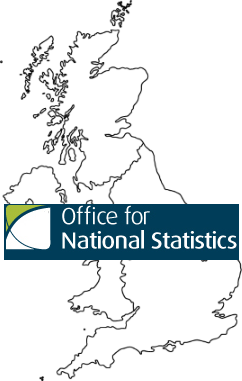 You can read it here.
As noted by the ONS's Jay Lindop, the headline finding is that a substantial decrease in EU migration has been offset by a substantial increase in non-EU migration.
Lindop said: "Different patterns for EU and non-EU migration have emerged since mid-2016, when the EU referendum vote took place. Due to increasing numbers arriving for work and study, non-EU net migration is now at the highest level since 2004.
"In contrast, EU net migration, while still adding to the population as a whole, has fallen to a level last seen in 2009. We are also now seeing more EU8 citizens – those from Central and Eastern European countries, for example Poland – leaving the UK than arriving."
According to the ONS, net migration in the year ending September 2018 was estimated at +283,000, with 627,000 people immigrating to the UK and 345,000 people emigrating.
The ONS quarterly report gave the following key points:
non-EU net migration was the highest since 2004; this follows a gradual increase in immigration of non-EU citizens over the past five years for both work and study
the number of EU citizens coming to the UK continues to add to the population; however, EU net migration has fallen to a level last seen in 2009 due mainly to a decrease in EU immigration
more EU8 citizens, those from the Central and Eastern European countries, left the UK than arrived, as the numbers arriving fell and the numbers leaving increased; this recent pattern for EU8 citizens differs to those from all other EU countries, where we have continued to see more people arriving than leaving
immigration to the UK for work has fallen to its lowest level since 2014; this follows a fall in the number of EU citizens arriving to work
the overall number of people arriving in the UK to study has increased, with non-EU student immigration at its highest level since 2011
In response to the figures, immigration minister Caroline Nokes said: "The UK is continuing to attract and retain highly skilled workers, including more doctors and nurses, while talented international students are benefiting from our world leading universities and boosting our economy."
Refugee Action noted with concern that today's migration statistics showed that the number of people seeking asylum in the UK who have waited longer than six months for a decision on their claim has reached a record high.
Stephen Hale, Chief Executive of Refugee Action, said ministers must urgently improve the speed and quality of decisions on asylum claims.
Hale added: "Ministers must also let people work, if no decision has been made on their claim after six months. This simple change would vastly improve the lives of the individuals and families currently forced to live in a constant state of anxiety and frustration. It would allow people to use their skills, earn a living, contribute to the UK economy and rebuild their lives. The Home Secretary must act now."