Summary:
Secretary of State's appeal allowed, Court rules any discrimination is indirect and not intended
Date of Publication:
21 April 2020
JCWI to appeal to Supreme Court after Court of Appeal finds Right to Rent scheme is not unlawful
21 April 2020
EIN
The Joint Council for The Welfare of Immigrants (JCWI) said today that it will appeal to the Supreme Court after the Court of Appeal found that the Immigration Act 2014's Right to Rent scheme is not unlawful.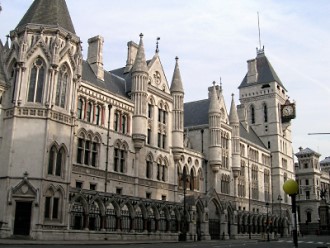 In a lengthy judgment handed down today (which EIN members can read here), the Court of Appeal allowed the Secretary of State's challenge against last March's High Court judgment, which had found that the scheme was discriminatory and breached the European Convention on Human Rights.
In today's judgment, the Court of Appeal found that while the Right to Rent scheme does lead to discrimination against those who do not hold British passports and those who do not have ethnically-British attributes, it is an indirect consequence of the scheme's otherwise legitimate objective to control immigration.
Giving the lead judgment, Lord Justice Hickinbottom said: "Whilst discrimination in all its forms is, of course, abhorrent: The Scheme does not intend, encourage or directly create discrimination. Indeed, far from it. The discrimination is entirely coincidental, in that the measure does not unlawfully discriminate against the target group but only collaterally because, in implementing the Scheme, as a result of the checks required by the Scheme and the possible sanctions for letting to irregular immigrants, landlords engage in direct discrimination on grounds of nationality; and section 33 and the Discrimination Code of Practice clearly recognise and seek to address that discrimination by landlords."
Hickinbottom found that the level of discrimination is also a relevant factor and must be kept in perspective, noting: "the evidence does not suggest that it is impossible for even those against whom landlords discriminate to get private housing at all. Whilst any discrimination on the basis of status is to be decried, the level of discrimination supported by the evidence here must not be inflated … the evidence cannot support the contention that there are potential tenants who will never obtain private accommodation."
The judgment ruled that "[i]f the discrimination is greater than Parliament envisaged when enacting the provisions … then that is a matter for Parliament (or the Secretary of State) to address."
Lord Justice Hickinbottom concluded that the scheme is a proportionate means of achieving its legitimate objective and thus justified.
In a statement released after the judgment was handed down, JCWI confirmed: "We won't give up until the hostile environment is scrapped. That's why our next step is to appeal this decision in the Supreme Court."
JCWI said that any amount of racial discrimination is unacceptable.