Summary:
Justice Cranston rules Detained Asylum Casework breaches Equality Act 2010, but is not inherently unfair
Date of Publication:
12 June 2016
High Court rules on the lawfulness of the Detained Asylum Casework
12 June 2016
EIN
The High Court last week handed down a judgment on the lawfulness of the Detained Asylum Casework (DAC) process introduced after the Detained Fast Track was suspended in July 2015, Garden Court Chambers reported.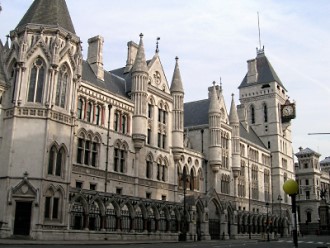 EIN members can read the judgment in Hossain and Others v Secretary of State for the Home Department [2016] EWHC 1331 (Admin) here.
The four claimants in the test case were represented by Garden Court's Stephanie Harrison QC, Shu Shin Luh, Anthony Vaughan and Gráinne Mellon.
According to Garden Court Chambers, the claims challenged the lawfulness of the Detention Interim Instruction (DII) policy and the unfairness in the individual claims of including the claimant in the DAC process, as well as issues arising in complex asylum claims, trafficking cases and cases relating to problems/errors relating to rule 35.
In the judgment, Mr Justice Cranston found that the Secretary of State had breached section 149 of the Equality Act 2010 in failing to have due regard to her public sector equality duty in considering asylum claims in detention.
The claimants' other challenges - that there is inherent unfairness in the DII and that fairness is not explicitly stated in the policy - were, however, rejected.
In addition, claims for unlawful detention were rejected.
Garden Court Chambers says that the Court has been asked to rule on whether the finding that the DII breached the Equality Act means it should be quashed. Garden Court Chambers stated: "Currently, Cranston J has only agreed to make a declaration as to the breach of section 149: see [182]. The Court will deal with this issue, and other issues relating to consequential relief, shortly, and updates will follow here when the Court has done so."
See the Garden Court Chambers press release here for more implications of the judgment.
Anthony Vaughan provided some background on the case in earlier pieces on Free Movement here and here.