Summary:
Mr Justice Jay warns Home Secretary could be found in contempt of court
Date of Publication:
15 September 2017
High Court judge orders return of asylum seeker deported to Afghanistan after Home Office breaches initial order
15 September 2017
EIN
The Independent reported yesterday that High Court judge Mr Justice Jay ordered the Home Office to bring an asylum seeker who was deported to Afghanistan back to the UK.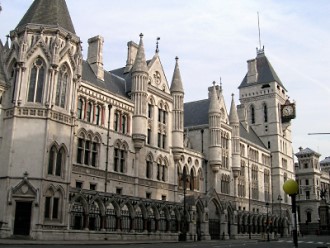 The 22-year old asylum seeker, Samim Bigzad, first attracted media attention in August when an initial attempt to deport him failed after a Turkish Airlines pilot reportedly refused to take off with Mr Bigzad aboard. According to the Telegraph, Mr Bigzad was hysterical as he was escorted on to the flight.
The Independent reported yesterday that the asylum seeker was successfully deported on Tuesday of this week when he was flown on a plane from Gatwick Airport to Turkey in order to catch a connecting flight to Kabul.
According to the Guardian, judge Mr Justice Morris issued an emergency court order later in the day on Tuesday ordering the Home Office to return Mr Bigzad from Turkey. The Home Office, however, put Bigzad on the connecting flight to Kabul.
The Guardian says that Mr Justice Jay's subsequent strongly worded court order issued on Wednesday described the Home Secretary's breach of the initial order preventing the asylum seeker's removal to Kabul as being "prima facie contempt of court."
According to the Independent, Mr Justice Jay ordered the Government to "take all steps available to procure [Mr Bigzad's] immediate return to the United Kingdom" and added that the Government "appeared to be in breach" of the initial order made by Justice Morris and could be found in contempt of court over its actions.
Mr Justice Jay warned that any intention to challenge the original order "is not a good reason for not complying with it."
Mr Bigzad's solicitor, Jamie Bell of Duncan Lewis, told the BBC: "We remain deeply concerned about the legality of the Home Office's actions in the course of this enforced removal and we now seek to challenge the legality of these actions."
Bell told the Guardian: "We were deeply shocked that the Home Office had manifestly breached the first order and requested immediate confirmation that they would be returning him back. We pursued the Home Office all night but we have had no confirmation that the Home Office is going to comply with it and given its strong nature, we believe they are now in breach of the order once more."
The Home Office told the Guardian that it was not able to comment on ongoing legal matters.
According to the Guardian, Mr Bigzad says he fears for his life because his construction work for the Afghan government and American companies make him a prime target for the Taliban.