Summary:
Project for the Registration of Children as British Citizens 'delighted' by today's judgment
Date of Publication:
18 February 2021
Court of Appeal upholds ruling that £1,012 fee for children to register as a British citizen is unlawful
18 February 2021
EIN
The Project for the Registration of Children as British Citizens (PRCBC) said today that it was delighted after the Court of Appeal upheld a 2019 High Court ruling which found that the £1,012 fee the Home Office charges children to register as a British citizen is unlawful.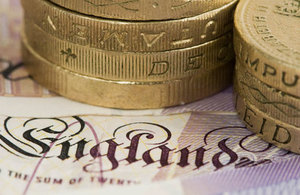 Carol Bohmer, Chair of the PRCBC, said: "We are delighted the courts have yet again held this scandalously high fee, which prevents many children registering with the citizenship to which they are entitled, is unlawful."
PRCBC notes that the majority (£640) of the current fee is profit used to cross-subsidise the immigration system. The Home Office's administrative processing cost is only £372.
In today's judgment, the Court of Appeal dismissed the Secretary of State's appeal and found that the Home Office had failed to assess and consider the impact of the fee on children and their rights.
PRCBC had cross-appealed, arguing that the fee was also unlawful because its effect was to deprive many children of their statutory right to British citizenship. While this was dismissed because the Court ruled it was bound by the earlier decision of Williams, R (on the application of) v The Secretary of State for the Home Department [2017] EWCA Civ 98, PRCBC says it has now sought permission to appeal to the Supreme Court. Lord Justice Singh had said there was " considerable force" in PRCBC arguments.
PRCBC's Solange Valdez-Symonds said: "The Government's priority ought to be to ensure every child with rights to British citizenship can have this confirmed – with all the security, opportunity and sense of belonging that comes with that.
"I continue to be deeply disturbed that thousands of children are blocked by this huge fee from registering their right to British citizenship, given to them by an Act of Parliament. This must stop."
In response to today's judgment, The Herald quoted a Home Office spokesperson as saying: "Citizenship registration fees are charged as part of a wider fees approach designed to reduce the burden on UK taxpayers.
"The Home Office acknowledges the court's ruling and will review child registration fees in due course."
Labour MP Bell Ribeiro-Addy said on Twitter: "The Government must act without further delay to remove barriers. No child born or raised in the UK should be blocked from British citizenship because they cannot afford the fees."