Summary:
Comprehensive 107-page overview of legislative and practice-related developments in asylum procedures
Date of Publication:
08 April 2021
Asylum Information Database publishes updated report on the asylum system in the UK
08 April 2021
EIN
The Asylum Information Database (AIDA) last month published the 2020 update of its report on the asylum system in the UK.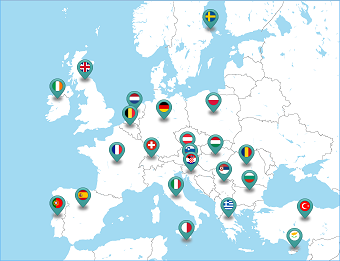 AIDA is a database managed by the European Council on Refugees and Exiles (ECRE) containing information on asylum procedures in 23 European countries.
You can download the updated 107-page report on the UK here.
The report provides a usefully comprehensive overview of legislative and practice-related developments in asylum procedures, reception conditions, detention of asylum seekers and content of international protection.
Its is highly recommended for anyone wanting to learn about the asylum system in the UK.
As with previous annual updates since 2016, the 2020 update was prepared by Judith Dennis of the Refugee Council. The updates build on the original AIDA report prepared by Gina Clayton.
This year's update considers the impact of COVID-19 on asylum procedures and the ending of the UK's involvement in Dublin III due to Brexit.
Judith Dennis said last week:
"We are very proud to contribute to the Asylum Information Database which gives an extremely comprehensive picture of the state of refugee protection across Europe.
"This is the fifth such report we've drafted and the underlying picture remains much the same; we take a smaller number of people than many other European countries but fail to make decisions in a timely way and provide inadequate support to many who wait to hear their fate. Some of our policies and practice compare favourably but here is far too much inconsistency and the government is too slow to act when evidence of problems are highlighted, such as standards in accommodation and the destitution experienced by people once they have refugee status.
"Instead of blaming refugees for the manner in which they arrive and making bold and fantastical proposals on the future arrangements, the government should concentrate on getting its house in order and providing protection promptly to those who need it."