Summary:
Inspectors found impoverished and run-down conditions at Penally Camp in Pembrokeshire and Napier Barracks in Kent
Date of Publication:
26 July 2021
Independent Chief Inspector of Borders and Immigration and HMI Prisons publish full inspection report on the use of former army barracks as contingency asylum accommodation
26 July 2021
EIN
The Independent Chief Inspector of Borders and Immigration (ICIBI) on Thursday published the full inspection report looking at the Home Office's use of former army barracks Penally Camp in Pembrokeshire and Napier Barracks in Kent as contingency asylum accommodation during the Covid-19 pandemic.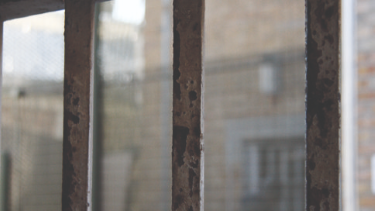 The then Independent Chief Inspector, David Bolt, visited the sites together with ICIBI staff and inspectors from HM Inspectorate of Prisons for England and Wales (HMI Prisons) in February of this year.
As we reported on EIN in March, ICIBI and HMI Prisons had already published preliminary key findings with their concerns from the inspection, which found that the environment at both sites, especially Napier Barracks, was impoverished, run-down and unsuitable for long-term accommodation.
Last month, the High Court ruled that the Home Secretary acted unlawfully in housing asylum seekers at Napier Barracks (see here for details), though the barracks continues to be used. The Government says significant improvements have been implemented at the site since the earlier criticism.
Last week's report provides a fuller picture of conditions at both sites. You can read the 52-page report here.
In the report, David Neal, the current Independent Chief Inspector, summarises the main concerns of February's inspection as being: "[T]he failure by the Home Office to consult local stakeholders, on whose services and support the camps would be reliant, before taking the decision to proceed with their use; inadequate assessments of the physical and mental health of those selected to be moved to the camps; poor communication with the camp residents; poor employment practices by the camp contractors at Napier Barracks; and use of insecure means to share the personal information of the Napier Barracks residents by sub-contractors."
The report found that the cramped communal conditions at Napier meant a large-scale outbreak of Covid-19 was virtually inevitable.
The ICIBI and HMI Prisons said: "The Home Office had been slow to recognise the impact on residents of prolonged stays in accommodation that was not designed or intended for long-term residence. The resources, skills and assurance systems required to support long-term communal accommodation were inadequate at both sites. On-site management structures were unclear, partly because of the multiple sub-contractors, and partly because of inadequate oversight by the Home Office, whose staff were rarely present at either site. There were fundamental failures of leadership and planning by the Home Office."
Conditions at Napier Barracks came in for particular criticism.
"We had serious safeguarding concerns in relation to Napier. Some residents who were identified as unsuitable to be located there remained on site for considerable periods; for example, in one case a resident identified by the Home Office as a potential victim of trafficking remained at the Barracks for a further 10 weeks before being transferred out. There was inadequate support for people who had self-harmed. People at high risk of self-harm were located in a decrepit building that was described as the 'isolation block'; we considered it unfit for habitation. Residents who may have been children were also housed in the same block pending an age assessment; in one case we were told that this had been for up to two weeks," inspectors found.
On legal rights at Napier, the report notes in a brief section: "Most residents had been in the Barracks for several months awaiting decisions on their asylum claims. Communication about their asylum cases was poor and many spoke of frustration at the lack of information. There was no Home Office representative on site, which could have helped decision makers to identify, understand and act on residents' concerns and vulnerability. The Home Office had undertaken a single video meeting with residents at Napier Barracks, which did not include discussion of their cases. There were no legal aid immigration surgeries in the Barracks, although residents we spoke to said they had an immigration solicitor."
At Penally, the report's section on legal rights states: "The residents we spoke to had been at the camp for several months and were awaiting decisions on asylum. Home Office officials had not attended Penally since the Welsh national lockdown measures were introduced, and, even before this, their presence had been inconsistent. The Home Office had recently started a weekly telephone surgery to answer residents' questions about their accommodation at the site and the asylum system in general, but residents could not use these sessions to ask about individual cases. Only four of these had taken place at the time of our inspection, and Home Office staff had visited Penally once in late January. The lack of engagement and communication from the Home Office left many residents feeling poorly informed and frustrated. Access to legal representation was adequate. Migrant Help were able to signpost residents towards legal representatives, and the Welsh Refugee Council were helping residents to access legal representation and to contact their solicitors, using interpreting when necessary. We observed several residents on video calls with their solicitors, which were facilitated by the third sector organisations working at Penally. Residents whom we spoke to said that a legal representative was dealing with their asylum claim."
The Daily Mirror reported last week that Home Office Permanent Secretary Matthew Rycroft told a Home Affairs Committee hearing that 103 asylum seekers are currently housed at Napier Barracks, with 59 of those in dormitories.
Home Secretary Priti Patel defended the continued use of Napier in the face of strong criticism from the Home Affairs Committee chair, Yvette Cooper.