Summary:
Critical key findings released from ongoing inspection into Home Office use of contingency asylum accommodation
Date of Publication:
08 March 2021
Independent Chief Inspector of Borders and Immigration finds 'fundamental failures of leadership and planning' in use of former army barracks as asylum accommodation
08 March 2021
EIN
The Independent Chief Inspector of Borders and Immigration (ICIBI) has today published preliminary key findings from an inspection by ICIBI and Her Majesty's Inspectorate of Prisons (HMIP) into the use of former army barracks Penally Camp and Napier Barracks as contingency asylum accommodation.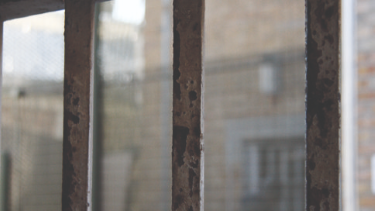 You can read the key findings online here.
The Independent Chief Inspector will later publish a full inspection report, which will also cover hotels and any other forms of contingency asylum accommodation. A detailed written report by HMIP on Penally Camp and Napier Barracks will be appended to the inspection report.
In today's short preliminary report, HMIP and the ICIBI found that the environment at both sites, especially Napier Barracks in Kent, was impoverished, run-down and unsuitable for long-term accommodation. Some areas were described as "filthy".
Accommodation contractors were given less than two weeks notice by the Home Office to make each site operational, which, the ICIBI says, presented substantial logistical and other challenges, particularly during the Covid-19 pandemic.
The report adds: "The resources, skills and assurance systems required to support long-term communal accommodation were inadequate at both sites: On-site management structures were unclear, partly because of the multiple sub-contractors and partly because of inadequate oversight by the contracting companies. Managers at both sites lacked the experience and skills to run large-scale communal accommodation. The Home Office did not exercise adequate oversight at either site and Home Office staff were rarely present."
The Independent Chief Inspector and HMIP found there were "fundamental failures of leadership and planning by the Home Office."
Concerns were also raised by the ICIBI and HMIP over the impact of the accommodation on the mental health of asylum seekers.
Inspectors from the ICIBI and HMIP said: "We met many men who described feeling depressed and hopeless at their circumstances. In our resident survey, all of those who responded at Napier and the vast majority at Penally said they had felt depressed at some points. At both sites about a third of respondents said they had mental health problems; about a third of respondents at Napier said they had felt suicidal."
At Napier Barracks, there was inadequate support for people who had self-harmed.
In response to the ICIBI's findings, a spokesperson for the Home Office was quoted by BBC News as saying: "During these unprecedented times we have met our statutory duty to provide asylum seekers, who would otherwise be destitute, with suitable accommodation and three meals a day all paid for by the British taxpayer. We expect the highest possible standards from our service providers and have instructed them to make improvements at the site."
The Refugee Council said on Twitter: "It's difficult to think of a more damning indictment of Home Office's treatment of people seeking asylum than the findings of the ICIBI on the former MoD barracks."
The ICIBI's inspection into contingency asylum accommodation remains ongoing.
Meanwhile, the ICIBI last week published an inspection report on the work of Border Force, Immigration Enforcement, and UK Visas and Immigration to identify, investigate, disrupt and prosecute perpetrators of modern slavery and human trafficking.
You can read the 93-page report here.
The ICIBI said: "The inspection found that while operational activity overall has increased since the Modern Slavery Strategy was launched in 2014, the work of the three Borders, Immigration and Citizenship System (BICS) operational directorates, and that of the wider Home Office, remains siloed and disjointed, with little evidence of a plan to address this.
"BICS has had some success in focusing frontline staff on the identification and safeguarding of victims through the National Referral Mechanism (NRM), which is reflected in increased numbers of NRM referrals. It should continue to build on this, particularly at the border, where the numbers are still low. However, it is not doing enough to combat the criminals who perpetrate, enable and exploit MSHT, and opportunities to do so are being missed."