Summary:
Guidance aims to ensure effective communication between immigration advisors and barristers
Date of Publication:
18 October 2018
Bar Standards Board publishes professional guidance on instructing immigration barristers
18 October 2018
EIN
The Bar Standards Board (BSB) last week published a new guidance document for professional clients and advisers regulated by the Office of the Immigration Services Commissioner (OISC) on instructing immigration barristers.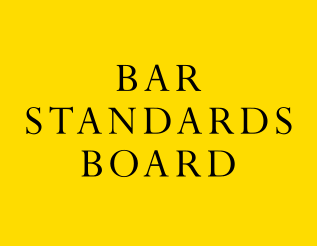 The guidance was produced in collaboration with the Solicitors Regulation Authority (SRA) and the OISC. You can read the 11-page document here.
It explains: "This guidance aims to provide professional clients and OISC-regulated immigration advisers with useful information on instructing immigration barristers. OISC-regulated advisers should refer to general guidance for professional clients and follow that in addition to those sections specifically targeted at them. This guidance may also be useful for other intermediaries. It will enable them better to advise their clients and provide a better service for their clients when instructing a barrister."
The BSB says the guidance aims to ensure that all parties understand their respective roles and work together in a way that delivers an effective service to the client.
Ewen MacLeod, BSB Director of Strategy and Policy, said: "Along with our previously published guidance on immigration and asylum related legal services, we hope that this latest addition for professional clients, OISC advisors and barristers will help address some of the issues we identified during our 2016 thematic review. As a regulator acting in the public interest, we will continue to monitor the regulatory tools we have implemented since the thematic review to determine whether they are having the intended impact."
The OISC's Stephen Seymour, said: "The latest version of the joint guidance focuses on a key theme supporting our mission statement 'protecting customers through regulating immigration advice'; improving the quality of immigration advice across the whole sector. The guidance will help ensure that there is effective communication between immigration advisors and barristers, which will lead to our customers receiving better quality immigration advice."
Meanwhile, the OISC this week published a short guidance document on providing immigration assistance. It is aimed at individuals and community/voluntary groups and it sets out what assistance such groups may provide to people who have queries regarding their immigration position or need advice and assistance with an immigration matter.
The guidance also explains which types of assistance have to be undertaken by professionals regulated by the OISC or another legal services regulator such as the SRA or BRB. The guidance notes: "To provide immigration advice and services when not regulated is a criminal offence so it is important for individuals and organisations who wish to assist migrants and those with immigration and settlement matters, to understand what they can and cannot do."
You can download the 10-page document here.