Summary
Immigration minister announced all Detained Duty Advice Scheme appointments are in-person from 3 April
Date of Publication:
14 April 2023
Women for Refugee Women highlighted in a press release yesterday that a recent announcement by the Home Office means all legal advice surgeries in immigration detention will now take place face-to-face rather than remotely. The change took effect on 3 April 2023.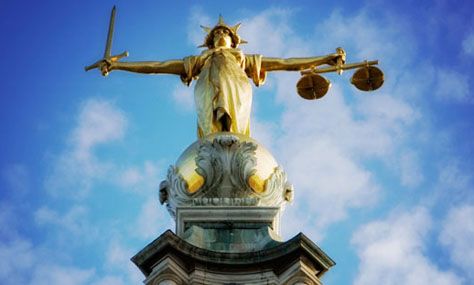 Image credit: UK GovernmentImmigration minister Robert Jenrick confirmed in a written answer in Parliament on March 29th:
"The Legal Aid Agency (LAA) operates free legal advice surgeries in immigration removal centres (IRCs) in England under the Detained Duty Advice Scheme (DDAS). Individuals who are detained are entitled to receive up to 30 minutes of advice regardless of financial eligibility or the merits of their case. There is no restriction on the number of surgeries an individual may attend. If an individual who is detained requires substantive advice on a matter which is in scope of legal aid, full legal advice can be provided if the statutory legal aid means and merits criteria are met.
"From Monday 3 April 2023 all DDAS appointments will be facilitated in-person.
"Individuals detained in IRCs can also access privately commissioned legal advice, including legally aided advice provided through means other than the DDAS."
The change comes in the wake of a legal challenge launched by Women for Refugee Women last year over access to legal advice for women detainees in Derwentside immigration removal centre (IRC) in County Durham.
Women for Refugee Women noted: "Following a two-day hearing at the Royal Courts of Justice in June 2022, our case was unfortunately not upheld. Just prior to this hearing, however, the Home Office announced it had secured in-person legal advice for Derwentside, to begin from July 2022. … The importance of access to in-person legal advice also now appears to have been formally recognised by the Home Office and Legal Aid Agency, with the announcement that from 3rd April all legal advice surgeries in all immigration detention centres must take place face-to-face."
The organisation, which supports women seeking safety in the UK, said the change marks an important and welcome recognition of the inadequacies of legal advice delivered by telephone or videocall in IRCs. It added on Twitter that the change was an important victory.
Detention Action called it a "massive win for people in immigration detention" and commented: "Reliable, identifiable legal advice is a key resource that everyone in detention should have access to. This ruling will hopefully make that a reality."