Summary:
UNHCR details its key concerns with the Bill in comprehensive 72-page document
Date of Publication:
11 October 2021
United Nations High Commissioner for Refugees releases its full legal opinion on the UK's Nationality and Borders Bill
11 October 2021
EIN
The United Nations High Commissioner for Refugees (UNHCR) on Friday made public its full legal opinion on the Government's Nationality and Borders Bill.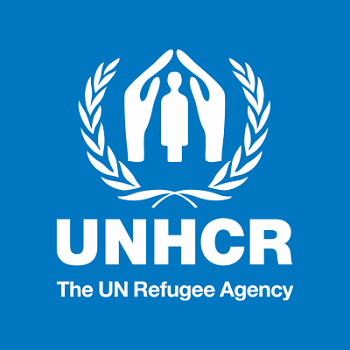 You can download the 72-page opinion here. It is essential reading for anyone wanting to understand the impacts of the Bill and the accompanying New Plan for Immigration.
The opinion follows on from an earlier summary analysis released last month, which you can read on EIN here.
Last week's full legal opinion adds an annex (from page 16 onwards) that expands on the summary analysis and sets out UNHCR's legal observations on the Nationality and Borders Bill in greater detail.
In the annex, UNHCR sets outs its key concerns with the Bill under the following headings:
The creation of an unlawful two-tier system in which most refugees are denied rights guaranteed by the Refugee Convention and essential to their integration.
The unprecedented breadth and consequences of the concept of 'inadmissibility".
Potential departures from well-established principles of refugee status determination.
Restrictions on rights of appeal.
The potential externalisation of the United Kingdom's international obligations through the transfer of asylum-seekers and refugees to third countries, with minimal legal safeguards.
Interpretations of key concepts of refugee law that could lead to international protection being wrongly denied to those who need it.
The increased criminalisation of seeking asylum.
Risks to children.
The opinion reiterates UNHCR concern over the Bill's proposals for a two-tiered approach to asylum, as a new, lower class of refugee status would be created for those who knowingly arrive in the UK without permission.
UNHCR explains: "[T]he attempt to create two different classes of recognised refugees is inconsistent with the Refugee Convention and has no basis in international law. The Refugee Convention contains a single, unitary definition of refugee, which is found at Article 1A(2). This defines a refugee solely according to their need for international protection because of feared persecution on the grounds of their race, religion, nationality, membership of a particular social group or political opinion. Anyone who meets that definition, and is not excluded (see Articles 1D, 1E and 1F of the Convention), is a refugee and entitled to the protections of the Refugee Convention. There is nothing in the Refugee Convention that defines a refugee or their entitlements under it according to their route of travel, choice of country of asylum, or the timing of their asylum claim."
On the Bill's proposals to further restrict appeal rights, UNHCR emphasises that providing a meaningful appeal is a fundamental requirement in the context of refugee status determination, as the consequences of a wrong decision can be particularly serious. UNHCR therefore opposes the clauses of the Bill that would remove appeal rights and the clauses that would introduce accelerated appeals procedures. UNHCR says it is imperative that all asylum cases in the UK are processed fairly with full access to an effective remedy which includes the right to appeal a negative decision.
UNHCR is deeply concerned by the controversial provision in the Bill that would allow the UK to transfer asylum seekers and refugees to third countries for their claims to be processed. UNHCR says this would be a breach of the UK's international obligations.
The legal opinion states: "As UNHCR has seen in several contexts, offshoring of asylum processing often results in the forced transfer of refugees to other countries with inadequate State asylum systems, treatment standards and resources. It can lead to situations in which asylum-seekers are indefinitely held in isolated places where they are 'out of sight and out of mind', exposing them to serious harm. It can also de-humanise asylum-seekers. UNHCR has voiced its profound concerns about such practices, which have 'caused extensive, unavoidable suffering for far too long', left people 'languishing in unacceptable circumstances' and denied 'common decency'. The High Commissioner underlined that 'UNHCR fully endorses the need to save lives at sea and to provide alternatives to dangerous journeys and exploitation by smugglers. But the practice of offshore processing has had a hugely detrimental impact. There is a fundamental contradiction in saving people at sea, only to mistreat and neglect them on land.' … It is UNHCR's view that the very limited safeguards set out in the Bill would mean that any extraterritorial processing established on these terms would be in breach of the UK's international obligations, not in line with them."
The Bill's proposals to criminalise asylum seekers who knowingly arrive in the UK without permission are also deeply concerning for UNHCR. The opinion notes: "Given that there is no possibility under UK law of applying for a visa in order to claim asylum, no one from a country whose citizens normally need a visa to come to the UK would be able to seek asylum in the country without potentially committing a criminal offence. Ninety percent of those who are granted asylum in the United Kingdom are from countries whose nationals must hold entry clearance to enter the UK."
UNHCR notes that the Bill's proposals to designate as "inadmissible" asylum claims from persons with a "connection" to a "safe third State" would be fundamentally at odds with international practice, as well as incompatible with respect for human dignity. It would also undermine the Refugee Convention's fundamental goal of achieving durable solutions for refugees in which they can enjoy the "widest possible exercise of … fundamental rights and freedoms".
Further concerns include the clauses in the Bill that propose interpretations and definitions of some of the key elements of the Refugee Convention, such as persecution, well-founded fear and internal relocation.
UNHCR reminds the Government that "States cannot, under international law, unilaterally announce their own interpretation of the terms of the agreements they have made with other States." In addition, UNHCR emphasises that the UK Supreme Court has found that the Refugee Convention "should be given a generous and purposive interpretation, bearing in mind its humanitarian objects and the broad aims reflected in its preamble."
Overall, UNHCR views the Bill as fundamentally at odds with the Government's avowed commitment to upholding the UK's international obligations under the Refugee Convention.