Summary:
Home Secretary appoints Clandestine Channel Threat Commander to tackle asylum seeker sea crossings
Date of Publication:
19 August 2020
UNHCR and IOM troubled by reported proposals to return boats crossing the Channel, say saving lives should be the priority
19 August 2020
EIN
The United Nations High Commissioner for Refugees (UNHCR) and the International Organization for Migration (IOM) said last week that they were troubled by reports of UK proposals to intercept and return boats attempting to cross the English Channel irregularly.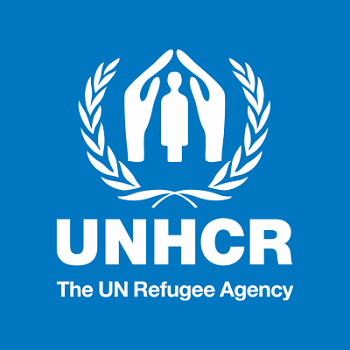 On 9 August, the Home Office reported that Home Secretary Priti Patel had appointed an inaugural Clandestine Channel Threat Commander to tackle attempts by asylum seekers to reach the UK by boat.
The appointment came in the wake of a large increase in the number of asylum seekers and refugees crossing the Channel from France. According to a BBC News report on 10 August, more than 4,000 people have successfully crossed the Channel in small boats so far this year.
Home Secretary Priti Patel said: "The number of illegal small boat crossings is appalling. We are working to make this route unviable and arresting the criminals facilitating these crossings and making sure they are brought to justice."
The Home Office said the new Clandestine Channel Threat Commander would collaborate closely with French officials to build on the joint work already underway, urgently exploring tougher action in France, including stronger enforcement measures and adopting interceptions at sea and the direct return of boats.
The Daily Mail reported on 7 August that the Home Secretary had backed plans to send Royal Navy patrols into the Channel and officials had been ordered to draw up plans in which the Navy could turn back boats.
The Times reported this week, however, that while the Navy had been called in to help Border Force, a Government source said there was no intention to deploy Navy vessels to the Channel to stop the boat crossings.
UNHCR and IOM warned in a statement last week that interception at sea was not the solution to channel crossings. They said: "Although increasing numbers of people have been crossing the Channel by boat this summer, the numbers remain low and manageable. People forced by wars and persecution to flee their homes and people on the move frequently embark on risky journeys in many parts of the world. Saving lives should be the first priority – both on land and at sea. UNHCR and IOM reiterate their call to governments in Europe and elsewhere to increase search and rescue efforts and combat human smuggling and trafficking rings."
UNHCR and IOM added: "Effectively ensuring that asylum seekers and migrants are aware of their legal options and adequately supported in pursuing them needs to be a priority. Efforts should also be increased to identify and protect the most vulnerable, especially unaccompanied children. This should go hand in hand with cooperation to ensure that people who have grounds for regular entry, including to reunify with their families, can do so quickly and effectively without having to resort to such a dangerous journey. UNHCR research shows that delays and administrative barriers to family reunion increase the likelihood of people turning to smugglers as an alternative. Less restrictive and burdensome family reunion rules are therefore needed."
The Joint Council for the Welfare of Immigrants (JCWI) last week published a briefing which called on the Government to create safe and legal routes of entry to the UK to help ensure that people are not forced to make dangerous journeys across the Channel.
JCWI said it is vital that the Royal Navy is not used to interfere in the asylum process and breach international refugee or maritime law by 'pushing back' boats seeking to reach UK shores.
JCWI warned: "We note that this pattern of ignoring expert advice, failing to engage with civil society and branding migrants as 'criminal' regardless of their legal rights is the same set of conditions which led to the Windrush scandal. A key recommendation from the Windrush Lessons Learned Review urged government to implement policies based on evidence and transparent decision-making. It is clear that there are far more pragmatic solutions which would allow the Government to bring an end to dangerous crossings, whilst also protecting the rights of those seeking asylum."
In a letter to the Home Secretary, JCWI and 100 civil society groups said: "The small number of people seeking entry to the UK in this way are doing so because there are simply no safe and legal routes of entry to the UK. The majority have family or loved ones in the UK, are at risk of exploitation by people traffickers and smugglers and are fleeing war or persecution. Like you, we would like to see an end to Channel crossings which take place in this way. We do not want anyone to have to risk their lives trying to enter the UK."
The letter continued: "If the lessons of the Windrush scandal are to be learned, and power taken away from people traffickers, the government must now take an approach based on pragmatic and evidence-led solutions. We call on the government to introduce safe and legal routes of entry to the UK, including by introducing Humanitarian Visas, expanding the Family Reunification Rules, and properly funding and extending the Vulnerable Persons Resettlement Scheme. We would also like to see the government renew its commitment to the Dubs scheme and work closely with the French government to take shared responsibility for those seeking asylum in the UK, and immediately guarantee an adequate route for all those who are currently eligible to enter the UK under the family reunification provisions of the Dublin regulations who stand to lose that right on 31 December 2020."
The UNHCR noted on Twitter last week that despite UK concerns over numbers, the UK takes considerably less asylum seekers than other comparable European countries:
"Asylum applications in 2019:
UK - 35,566
Germany - 142,500
France - 123,900
Spain - 118,300"