Summary:
After a year dominated by Covid-19 pandemic, Tribunals forecast a return to something approaching normality
Date of Publication:
23 September 2021
Senior President of Tribunals releases 2021 annual report; Sir Peter Lane and Judge Michael Clements review the year in the Immigration and Asylum Chambers
23 September 2021
EIN
Sir Keith Lindblom, the Senior President of Tribunals, yesterday released the 2021 annual report reviewing the year in the Tribunals. This year's report is, of course, dominated by the Covid-19 pandemic.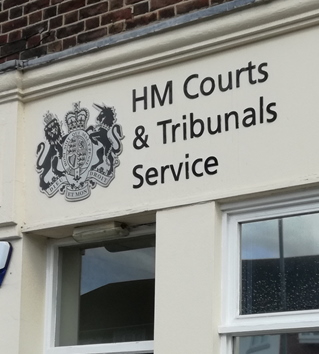 You can download the full 213-page report here.
As we do every year on EIN, we've excerpted the sections of the report on the Immigration and Asylum Chambers and reproduced them below.
Sir Peter Lane reviews the year in the Upper Tribunal of the Immigration and Asylum Chamber and notes that the year saw "the most challenging environment we have ever experienced." He adds that, as of the time of writing, it is uncertain how quickly life may return to something approaching what it was before the onset of the pandemic.
The year in the First-tier Tribunal of the Immigration and Asylum Chamber is reviewed by Judge Michael Clements.
Judge Clements describes how the pandemic caused a significant decrease in the First-tier Tribunal's caseload over the past year, though he anticipates a sharp increase in the number of appeals over the coming year as the Secretary of State returns to pre-pandemic decision levels.
The pandemic also led to new ways of working for the Tribunal, with hearings moving online. Judge Clements says: "We will continue to research the effects of video hearings on outcomes and court users and of remote working on our judges. I seriously consider the many reports that remote video hearings take longer and cause more judicial fatigue. However, those must be balanced against the reports I receive suggesting many court users prefer remote hearings, finding them less stressful, cheaper and more efficient. There are clear benefits to using remote hearings 'in appropriate cases', but I remain vigilant in ensuring that they are properly identified."
_______________________________
Senior President
of Tribunals'
Annual Report
2021
[…]
Annex A – Upper Tribunal
[…]
Immigration and Asylum Chamber
President: Sir Peter Lane
Before embarking on a description of the Upper Tribunal Immigration and Asylum Chamber's (UTIAC's) activities over the past year, it is important to acknowledge the human cost of the pandemic to society in general, including those who work for the Chamber, whether in a judicial or administrative capacity, and those who come before it, whether as individual parties and witnesses or as professional representatives. Whatever professional problems we have had pale in relation to the global human tragedy of coronavirus.
In common with the rest of the justice system, the Chamber had quickly to adapt to new ways of working, putting in place in just a few days arrangements for the continued progression of work. This included devising an online process for lodging urgent applications in immigration judicial review. The credit for this lies with the Chamber's judiciary and, particularly, its Lawyers who carried the burden of processing the urgent applications at a time when the activities of the administrative staff were profoundly affected by the first national lockdown.
The presence of administrative staff at Field House was quickly re-established. The dedication to the public service shown by the Chamber's staff during 2020 has been striking and humbling. I have been very fortunate to work alongside an exceptional operations manager in the person of Surrinder Singh. She and her team have overcome every administrative challenge arising from the pandemic, whilst pressing on with the implementation of the Reform Agenda, of which more later.
Our new judicial ways of working included dealing with certain matters without the need for a hearing, pursuant to the Senior President's 2020 Practice Directions (although certain paragraphs of my associated Guidance Note on this topic were the subject of successful legal challenge). These new ways also included remote and hybrid hearings, using Skype for Business and, more recently, Microsoft Teams, pending the implementation of the Reform programme's permanent Video Hearing System. Again, the clerking team, led by Carol Mathurin, together with the Digital Support Officers, responded excellently, enabling users and judges to operate to their full potential. Technical difficulties are, however, fairly frequent, often because of band-width issues at the remote locations. Whilst these difficulties have seldom led to the abandonment of a hearing, they are a reminder of the differences that exist between a remote and a fully face-to-face hearing.
With very limited exceptions, the UTIAC's policy has been to conduct remote hearings from courtrooms. There are significant advantages in doing so, not least the administrative and technical support already mentioned. Having judges present at the hearing centre means that they can be deployed to other judicial tasks, at short notice, and benefit personally and professionally from interactions with colleagues. All of this is, of course, dependant upon there being appropriate arrangements in place to ensure a safe working environment.
My admiration for the judicial colleagues I have the privilege to lead has been reinforced by the way in which they have responded during the coronavirus crisis. Despite their own personal difficulties, which in some cases have involved the loss of close relatives or partners, they have continued to deliver justice and to perform the myriad other tasks demanded of a modern judge.
In August 2020, Mark O'Connor, our Principal Resident Judge (PRJ), was asked to become Acting President of the General Regulatory Chamber, as a result of the long term of its current President. Judge Louis Kopieczek very kindly agreed to act as our PRJ. Stepping into that role in the most challenging of circumstances, Judge Kopieczek has acquitted himself superbly, calmly and efficiently dealing with everything that comes his way, including the unpredictable demands of the President. I am hugely grateful to him, and to Judge Sue Pitt, who is acting as Deputy PRJ.
Judge Judith Gleeson continues to discharge a number of cross-jurisdictional functions, including what must at times appear to her the somewhat thankless task of informing colleagues of developments on the IT front. Her work for the Chamber includes responsibility for our Deputy judges. She and I continue to be concerned about the current lack of work for Deputy colleagues; largely, it seems, as a result of a downturn in decision-making by the Home Office.
In my last report, I described the achievements of Judge Melanie Plimmer during her first year as the UTIAC's judge in charge of training. She has continued in the same vein, delivering the United Kingdom judiciary's first wholly on-line continuation training, which was of our Deputies in the summer of 2020. She is currently arranging training for salaried colleagues in September, which will focus on issues arising from the United Kingdom's departure from the European Union, as well as matters concerning Reform.
Judge Jeremy Rintoul drafted the Guidance on Permission to Appeal and is working on the updating of Practice Directions. Judge Mark Blundell recently completed a comprehensive overhaul of our judicial review templates. Judges Melissa Canavan and Stephen Smith are undertaking an examination of website pages relating to the Chamber, in order to recommend their updating and other beneficial changes. Judge Fiona Lindsley has continued to take the lead on 'Hamid' issues.
Under the guidance of the Vice President, Lawyers Sukhi Bakhshi and Lydia Watton have finalised updated versions of the forms for users; and arrangements are in progress for these to be placed on the website. The UTIAC lawyers have been ably supported by our caseworkers, Zeenat Jiwani and Robyn Keegan. Lawyer Asim Hussain has ensured that Zeenat and Robyn have received a thorough training and he continues to provide them with guidance and to encourage their progress.
We recently said goodbye to Lydia, who has moved to the Administrative Court Office. I wish her well and thank her for the excellence of her work for us.
It says a great deal about the dedication of the Chamber that the activities just described have been undertaken within the most challenging environment we have ever experienced. Besides these, however, the Reform programme has continued to be progressed by Surrinder and her team, in conjunction with the Chamber's judiciary. As with much of the High Court and the other Upper Tribunal Chambers, the UTIAC will adopt CE filing for its appeals and judicial reviews. Judges will be trained on the system in September and it is anticipated that it will then be made available for representatives. Meanwhile, the Chamber has had to deal with the ramifications of the decision by the FtTIAC to use a quite different system, Core Case Data, for many of its appeals. We have identified what we consider to be a satisfactory interface between CCD and CE filing. Judge Blundell and the Vice President are at the forefront of activity in these areas.
In 2020, we saw the retirement of two of our salaried colleagues. Judge Jane Coker's energy and enthusiasm have long been an inspiration to her colleagues. So too was her huge commitment to public service, which saw her overcome a serious injury, having been run down in the street, that would have permanently incapacitated many others. Jane's contributions to the development of our jurisprudence are significant, particularly at the interface between immigration and family law. As soon as conditions allow, I am sure Jane's life in retirement will be equally vigorous, with frequent visits to family in Vietnam.
Shortly after Judge Coker's departure, Judge Nadine Finch retired. It was my good fortune to have sat with her on a number of occasions, and to benefit from her profound knowledge of, in particular, the law relating to human trafficking/modern slavery. Nadine was a thoughtful and compassionate colleague, who is much missed. One of her roles was to chair the Chamber's Welfare Committee. I am very pleased that Judge Hugo Norton Taylor has taken this over.
The mention of welfare brings me to the important subject of judicial diversity and inclusion. The Senior President has asked tribunal leadership judges to prepare plans to encourage judicial diversity. To this end, a meeting of the Chamber's permanent judiciary took place in April 2021, at which colleagues were encouraged to consider ways of achieving the following:
• Supporting greater understanding of judicial roles and achieving greater diversity in the pool of applicants for judicial roles
• Encouraging supporting and utilising the Diversity and Community Relations Judges (DCRJs)
• Supporting and developing the career potential of existing judges
• Supporting and building an inclusive and respectful culture and working environment.
The Chamber is already well-served in this regard. Judge Gaenor Bruce is a DCRJ, as is Judge Plimmer (who also sits on the Senior President's Diversity Task Force). They have considerable experience of mentoring, and in giving presentations about the work of a judge to students in schools and colleges in the North of England, thereby helping to demystify the subject in the minds of those who may imagine judges to be universally old and out of touch with modern society. Meanwhile, Judge John Keith frequently speaks to schools and academies in the South East.
I am very heartened by the degree of enthusiasm shown by other colleagues at and following the initial meeting. The Welfare Committee will have a key role with regard to our working environment and the professional aspirations of colleagues. A system of one-to-one meetings with the President will be introduced. Useful suggestions have been made for creating or in some cases re-building links with relevant institutions, with the aim of offering opportunities to see judges and representatives in action, particularly for those who may lack contacts in the legal profession.
Despite COVID-19, the Digest of Important Cases, which you will find later in this document, testifies to the UTIAC's continuing function as a source of legal guidance on immigration and asylum law and practice, including country guidance. The number of such cases that deal with procedural issues is, I believe, instructive. There is a tendency to see procedure as a poor relation to 'black-letter' law. As the Court of Appeal has been at pains to point out, however, rules of procedure are created for a reason; namely to further the just dispatch of business. Insufficient regard to such rules risks unfairness to other cases in the system, if not also to the other party, who may have complied with the rules. In addressing procedural issues for tribunals, there is an understandable tendency to confine one's gaze to one's own Chamber or jurisdiction. However, it can often be instructive to look at other Chambers and jurisdictions. Indeed, a failure to do so may result in an outcome which may meet the needs of one Chamber or jurisdiction but may be inapt for others.
At the time of writing, it is uncertain how quickly life may return to something approaching what it was before the onset of the pandemic. The UTIAC is, however, making appropriate plans. Thanks to the support of the Lord President of the Council, we aim to resume sittings in Parliament House, Edinburgh, when conditions allow. I continue to be grateful to the President of the Queen's Bench Division for enabling QB judges to sit in the Chamber. I look forward to welcoming judges from the Outer House back to London, as well as my being able on occasion to sit with them in Edinburgh.
Despite the pandemic, judges of the Chamber have maintained our presence in Manchester, Birmingham, Cardiff and Leeds/Bradford; but I am keen to re-establish the circuiting system as it was before March 2020, which enabled us to maintain close contact with the senor circuit judges and circuit judges who do UTIAC judicial review work outside London.
In last year's report, I wrote of how fortunate I have been to enjoy the support and advice of our Vice President, Mark Ockelton. The events of the past twelve months have served to increase my gratitude several-fold. I am very much in his debt.
[…]
Annex B – First-tier Tribunal
[…]
Immigration and Asylum Chamber
President: Judge Michael Clements
Jurisdictional Landscape
The Immigration and Asylum Chamber (FtTIAC) is one of the largest of the seven Chambers of the First-tier Tribunal. It deals with appeals against decisions of the Secretary of State or an Entry Clearance Officer.
There is a varied case load. Appeals come from persons seeking international protection in the United Kingdom (asylum or humanitarian protection) for a variety of reasons: those suffering war or conflict trauma; trafficking into prostitution or slave labour or at risk because of gender, religion or sexuality. Those convicted of offences in respect of whom a deportation order has been made may also appeal requiring a judge to determine whether the circumstances of the appellant, or their family members, outweigh the public interest in the offender's removal. Where there has been no criminality the judge will be required to decide whether the private and family life established by a person outweigh removal and should allow them to remain in the United Kingdom or be given leave to enter despite their inability to meet the requirements of the Immigration Rules. The judge will be required to conduct a balancing exercise between the interests of all those individuals set against the relevant public interest.
Appeals are also made against decisions made under the EEA Regulations and the EU Settlement Scheme which require not only a judicial assessment of the overall proportionality of the decision under appeal but to determine whether a marriage is valid under the law of a third country, whether a marriage is genuine or whether one individual is genuinely financially dependent upon another.
Decisions to deprive individuals of their British citizenship carry a statutory right of appeal.
Finally bail applications are heard for those in detention.
Our Caseload
The number of appeals received and disposed of by FtTIAC is set out in the following table with those of the previous years for comparison. The pandemic has had a significant effect on our caseload over the past year. I anticipate a sharp increase in the number of appeals during 2021/22 as the Secretary of State returns to pre-pandemic decision levels.
| | | |
| --- | --- | --- |
| Year | Appeals received | Appeals disposed of |
| 2018-19 | 43,860 | 59,310 |
| 2019-20 | 42,290 | 49,900 |
| 2020-21 | 25,210 | 20,410 |
Reform
Reform has been a constituent part of the future plans of our Chamber since March 2018. The FtTIAC Reform Team was the first to conceive and design an end-to-end online appeals process. The vast majority of online appeals have been commenced during the pandemic. This has been achieved by FtTIAC extending the service to include most appeals lodged in the UK where there is a representative and proscribing, by way of Directions (effective from 22 June 2020), that in certain categories appeals are brought in that form unless it is not reasonably practicable to do so.
I thank all stakeholders for their support in enabling us to advance this digital process. Of particular pride is that we were invited to demonstrate our progress to the Ministry of Justice of another country who were impressed by what our team had achieved.
Appeals are case managed throughout by a Tribunal Caseworker 'TCW' with a view to maximising fairness to the parties and hopefully minimising the need for adjournments. Under the new process cases are not listed until they are ready to be heard.
The process provides for greater focus on the key elements of the claim, the key issues that are actually in dispute between the parties, and the reasons for that dispute. Before an appeal is listed the Secretary of State will also have thoroughly reviewed the merits of the appeal.
The pandemic brought a sharp focus on the benefits to be gained from these reviews. Active case management by judges and TCWs led to around one-third of Reform appeals being disposed of without the need for a final hearing.
Great care has been taken to ensure that unrepresented appellants are not disadvantaged in their use of the MyHMCTS system. Construction is underway for the provision of a MyHMCTS service for unrepresented appellants. They will be prompted by the system to provide the key details allowing an effective review of the merits of their appeal by the Secretary of State.
The system depends heavily on our dedicated cadre of TCWs, and with our experience using the system during 2020/21 came the recognition that we would need further recruitment and a different management structure. I am very pleased to report that Bernadette McQueen, Senior Legal Manager, is leading our team of Senior TCWs. I am also very grateful to all those judges who have helped with national skills training and who continue to provide support within hearing centres.
The project has not been without its challenges with both the technology and ensuring that Legal Aid payments were fair for the work required in engaging with the online system. I am aware that there are still discussions between practitioners and the Legal Aid Authorities in some parts of the UK. We expect that Pay By Account will be introduced as part of the online reform service in July 2021. This will speed up the fee payment process for the majority of our professional users who are able to use this facility.
I express my gratitude to all those who have sought to make positive contributions and persevered with our teething troubles. I do not suggest that the project is yet complete, but we continue to make steady progress. Our Chamber owes a great deal of gratitude to the team of judges who sit alongside the project. They are Resident Judges David Zucker, Russell Campbell, Julian Phillips and Judges Steve Povey and Joe Neville all of whom have dedicated themselves to the delivery of reform. None of that would have been possible without the IT and HMCTS teams too. Special mention should be made of Julie McCallen, Pavanpal Dady and Kerri Bodenham. Between them they have overcome the obstacles and made digital reform a reality.
Response to the Pandemic
The decision in March 2020 to adjourn appeals that had been listed in April, May and June for face to face hearings was not taken lightly. It was made to protect the health and welfare of the parties, the judiciary, our staff and all of our court users. Hindsight has confirmed that this was the correct decision. It was rapidly overtaken by the closure of our hearing centres by HMCTS, the national restrictions that affected travel and the ability of all of our stakeholders to operate normally.
Although our hearing centres closed and judges and HMCTS were required to adapt rapidly to working remotely, everyone accepted that bail applications by those in immigration detention remained a priority. Systems were rapidly developed to accept and distribute papers by email and hearings were conducted using BTMeetme, the telephone conferencing service.
We devoted significant resources to accelerate the development of our online appeals service, the clearance of any application or appeal that could be disposed of either by a hearing on the papers or by telephone and embarked on a review, by judges and consequent case management, of all delisted appeals. Appeals were subject to judicial case management hearings with tailored directions issued to the parties to prompt engagement with what were perceived to be the key issues. This process also identified those appeals that were suitable for final remote hearing, and these were listed from mid-July. We tried out a variety of platforms, and developed our practices, until the new Cloud Video Platform (CVP) system was ready for deployment. We welcomed back our fee-paid colleagues and a programme of panel sittings was implemented to ensure each fee-paid judge could gain confidence in the new systems and benefit from the accumulated experience of their salaried colleagues.
New Ways of Working
The pandemic outbreak led to an acceleration of the implementation of the reform process and the swift adoption of video hearings. These allowed remote hearings whenever these were suitable for the parties. Not every party will, in practice, be able to access a remote hearing satisfactorily. I accept that, even when access to technology allows them to do so, the personal circumstances of some require careful consideration to ensure a fair hearing and that best evidence is given. This will continue to inform our listing decisions as to whether to list an appeal for face to face or remote hearing. These decisions will be driven by the circumstances of the parties not by the representatives, and it will remain a judicial decision.
Although considerable progress has been made, we will continue to refine our systems to allow large volumes of digital documents to be handled and accessed with ease by judges and TCWs in those appeals that were lodged prior to the implementation of our online system, or which cannot be brought within it. It can be frustrating and time consuming to search for an individual digital document within an electronic folder when none carry a useful title, and I hope that engagement with stakeholders will, in time, provide a naming convention for digital documents that all will use and respect. Meanwhile we continue to pilot, with stakeholders, a document upload system attempting to find a way to reduce the administrative burden for all in the creation and timely delivery of digital bundles.
As the technology available to us develops, we will continue to explore how we can make better use of the judicial resources available, consistent with our primary obligation to deliver fair hearings. Bail hearings are now routinely dealt with remotely with the applicant joining from their detention centre or prison. The immediate benefit is to eliminate the delay and administrative burden associated with arranging the detainee's physical production. Looking forward, remote hearings will allow us to develop systems that will enable bail applications to be heard immediately the Secretary of State has filed her response to it, and, for bail hearings to be allocated more equitably between judges assigned to different hearing centres.
We will continue to research the effects of video hearings on outcomes and court users and of remote working on our judges. I seriously consider the many reports that remote video hearings take longer and cause more judicial fatigue. However, those must be balanced against the reports I receive suggesting many court users prefer remote hearings, finding them less stressful, cheaper and more efficient. There are clear benefits to using remote hearings 'in appropriate cases', but I remain vigilant in ensuring that they are properly identified.
Other developments
It is essential that FtTIAC is an inclusive, diverse chamber which is underpinned by equality and respect. Diversity and inclusion benefit us all. They lead to better working practices, enhance collegiality and make for better overall decision making. As President, my commitment to these objectives is echoed in the Judicial Diversity and Inclusion Strategy and the SPT's vision for all tribunals.
Our Diversity and Inclusion Committee will be integral to implementing Equality, Diversity and Inclusion initiatives within our Chamber. It builds on and cements the principles within the work of our Tribunal. The committee is led by Resident Judge Juliet Grant-Hutchison with a consultative pool of judges. A published strategy EDI policy will be published providing a road map for the work ahead.
Like the SPT Diversity Taskforce, FtTIAC's committee will focus on the objectives identified in the Judicial Diversity and Inclusion Strategy. The initiatives put forward will be pragmatic, research-based and effective. The implementation of these will take hard work and time with all our judges working in collaboration.
This will be an ongoing, long-term programme of commitment and engagement. During the pandemic FtTIAC judges have continued to rise to the challenge of new and different ways of working. We have shown ourselves to be dynamic and innovative such that I have every confidence that our Tribunal can achieve these objectives.
Despite the limitations imposed by the pandemic, judges have continued to deliver a programme of judicial outreach, affirming FtTIAC's commitment to diversity, inclusion, social mobility, and the improvement of community relations. Students from schools, colleges of further education, and universities discussed their work with judges and the realities of a judicial career. This is in addition to the mentoring offered to would-be judicial officeholders.
2021/22 is likely to bring new legislation, following consultation by the Home Office on 'The New Plan for Immigration' and the Nationality and Borders Bill. When there is clarity we will respond with training for both judiciary and TCWs. We anticipate legislative reform of the approach to be taken in protection appeals. It is also likely that the ability to direct both parties to an appeal to appoint a single joint expert will result in a significant number of appeals being resolved without the need for a hearing.
To assist judges, we have issued a new Bench Book and are reviewing all our Practice Directions and Practice Statements to identify what consolidation can be effected. To make key materials more accessible we have relaunched the FtTIAC judicial website under the editorship of Judges Joe Neville (who also edits 'Tribune' our monthly newsletter) and Lindsay Connal.
FtTIAC has continued to increase and develop its international ties through engagement with the European Asylum Support Office in Malta, and the European Judicial Training Network. We have contributed to the training of the judiciary within other jurisdictions and helped affirm the Rule of Law. Invitations to assist in specific training projects have been received from Cyprus, and the Cayman Islands. I extend my thanks to Resident Judge Julian Phillips, our judicial training lead, and his two deputy training judges, Anna-Rose Landes and Jonathan Holmes, for transferring to a digital delivery of first-rate training that we continue to provide to our judges. We have covered the use of new technology and the potential pitfalls for judgecraft in video hearings, alongside the inevitable new legal developments. Not least amongst these have been the new provisions that implement the EU Withdrawal Agreement, upon which Anna-Rose Landes has bravely taken the lead. We have started to receive appeals that raise issues relating to these provisions, but some uncertainty remains as to what the implications will ultimately be for FtTIAC's workload.
People
Sadly, during the year two of our judges passed away: Jeremy Callow and Peter Hollingworth. I wrote to both widows sending the condolences of their judicial colleagues.
I wish to convey my personal thanks not only to my immediate team of Resident Judges, but also in particular to Jane Blakelock and Martine Muir (the presidential team at Field House), together with Natalie Mountain and her team for their continued hard work and support, not only to me personally, but also the Tribunal. My thanks also go to the administrative team in the Senior President's office for its helpful and unstinting support.
Conclusion
My report would not be complete without acknowledgement that very little would have been achieved this year without the hard work and extraordinary dedication of our judges and administrative staff. In extremely difficult circumstances they have risen to the challenges we have faced with good humour and resolve. I am not only extremely grateful to them, but proud of all those who have devoted so much of their imagination, effort and patience to ensure that our work has continued in the face of the pandemic. Our decisions profoundly affect people's lives, and I have been impressed that the challenges we have faced have been met with the recognition that, unable to make those decisions or delay them, would be extremely damaging to many.
As the pandemic continues to affect the world, I remain committed to ensuring the safety of our judges, our staff, and all our court users.
[…]
Annex E – Important Cases
[…]
Immigration and Asylum Chamber
| | | |
| --- | --- | --- |
| Case | Subject | Commentary |
| AS (Safety of Kabul) Afghanistan CG [2020] UKUT 00130 (IAC), 1 May 2020 | Country Guidance | A person who is of lower-level interest for the Taliban (i.e. not a senior government or security services official, or a spy) is not at real risk of persecution from the Taliban in Kabul. There is widespread and persistent conflict-related violence in Kabul. However, the proportion of the population affected by indiscriminate violence is small and not at a level where a returnee, even one with no family or other network and who has no experience living in Kabul, would face a serious and individual threat to their life or person by reason of indiscriminate violence. Having regard to the security and humanitarian situation in Kabul as well as the difficulties faced by the population living there (primarily the urban poor but also IDPs and other returnees, which are not dissimilar to the conditions faced throughout many other parts of Afghanistan) it will not, in general, be unreasonable or unduly harsh for a single adult male in good health to relocate to Kabul even if he does not have any specific connections or support network in Kabul and even if he does not have a Tazkera. |
| KAM (Nuba – return) Sudan CG [2020] UKUT 00269 (IAC), 1 September 2020 | Country Guidance | An individual of Nuba ethnicity is not at real risk of persecution or serious ill-treatment on return to Sudan (whether in the Nuba Mountains, Greater Khartoum or Khartoum International Airport) simply because of their ethnicity. A returning failed asylum-seeker (including of Nuba ethnicity) is not at real risk of persecution or serious ill-treatment at the airport simply on account of being a failed asylum-seeker. Prior to the political developments in 2019, individuals who were at risk on return (whether at the airport or in Greater Khartoum) were those who were perceived by the Sudanese authorities to be a sufficiently serious threat to the Sudanese Government to warrant targeting. The assessment of that risk required an evaluation of what was likely to be known to the authorities and a holistic assessment of the individual's circumstances including any previous political activity in Sudan or abroad and any past history of detention in Sudan. Factors include whether the individual was a student, a political activist or a journalist; their ethnicity; their religion (in particular Christianity); and whether they came from a former conflict area (such as the Nuba Mountains). |
| PK and OS (basic rules of human conduct) Ukraine CG [2020] UKUT 314 (IAC), 23 November 2020 | Country Guidance | Where a person faces punishment for a refusal to perform military service that would or might involve acts contrary to the basic rules of human conduct, that is capable of amounting to 'being persecuted' on grounds of political opinion for the purposes of the Refugee Convention. The UT gives guidance on this issue and also gives country guidance on the conduct of the Ukrainian military in the conflict in the Anti-Terrorist Operation Zone; and on conscripts and mobilised reservists in Ukraine. |
| Choudhury (Extended family members: dependency) [2020] UKUT 00188 (IAC), 29 April 2020 | European Union | The words 'and continues to be dependent' in regulation 8(2)(c) of the Immigration (European Economic Area) Regulation 2006, properly characterised, require an applicant to establish that there has not been a break in their dependency on the EEA national sponsor. |
| MM (section 117B (6) – EU citizen child) Iran [2020] UKUT 224 (IAC), 8 June 2020 | European Union | The definition of 'qualifying child' contained in section 117D(1) of the Nationality, Immigration and Asylum Act 2002 does not include an EU citizen child resident in the United Kingdom for less than seven years. The non-inclusion of EU citizen children resident for less than seven years in the definition of 'qualifying child' does not breach the EU law prohibition against discrimination on grounds of nationality. |
| R (on the application of BAA and Another) v Secretary of State for the Home Department (Dublin III: judicial review; SoS's duties) [2020] UKUT 227 (IAC), 23 June 2020 | European Union | Article 17(2) of Regulation 604/2013 of the European Parliament and of the Council ('Dublin III') confers a discretion on a Member State to examine an application for international protection 'in order to bring together any family relations, on humanitarian grounds, based on family or cultural considerations'. Although the discretion is wide, it is not untrammelled: R (HA and others) (Dublin III; Articles 9 and 17.2) [2018] UKUT 297 (IAC). As in the case of any other discretionary power of the Secretary of State in the immigration field, Article 17(2) must be exercised in an individual's favour, where to do otherwise would breach the individual's human rights (or those of some other person), contrary to section 6 of the Human Rights Act 1998. The Secretary of State's Article 17(2) decisions are susceptible to 'ordinary' or 'conventional' judicial review principles, of the kind described by Beatson LJ in ZT (Syria) v SSHD [2016] 1 WLR 4894 as 'propriety of purpose, relevancy of considerations and the longstop Wednesbury unreasonableness category' (para 85). Where a judicial review challenge involves an allegation of violation of an ECHR right, such as Article 8, it is now an established principle of domestic United Kingdom law that the court or tribunal must make its own assessment of the lawfulness of the decision, in human rights terms. If, in order to make that assessment, the court or tribunal needs to make findings of fact, it must do so. |
| MH (review; slip rule; church witnesses) Iran [2020] UKUT 00125 (IAC), 11 March 2020 | Evidence | Part 4 of the Tribunal Procedure (First-tier Tribunal) (Immigration and Asylum Chamber) Rules 2014 contains a 'toolkit' of powers, the proper use of which saves time and expense and furthers the overriding objective. A judge of the FtT who is minded to grant permission to appeal on the basis of a seemingly obvious error of law should consider whether, instead, to review the decision under appeal pursuant to rule 35. A decision which contains a clerical mistake or other accidental slip or omission may be corrected by the FtT under rule 31 (the 'slip rule'). Where a decision concludes by stating an outcome which is clearly at odds with the intention of the judge, the FtT may correct such an error under rule 31, if necessary, by invoking rule 36 so as to treat an application for permission to appeal as an application under rule 31. Insofar as Katsonga [2016] UKUT 228 (IAC) held otherwise, it should no longer be followed. Written and oral evidence given by 'church witnesses' is potentially significant in cases of Christian conversion (see TF and MA v SSHD [2018] CSIH 58). Such evidence is not aptly characterised as expert evidence, nor is it necessarily deserving of particular weight, and the weight to be attached to such evidence is for the judicial fact-finder. |
| Hussein and Another (Status of passports: foreign law) [2020] UKUT 00250 (IAC), 30 July 2020 | Evidence | A person who holds a genuine passport, apparently issued to him, and not falsified or altered, has to be regarded as a national of the State that issued the passport. The burden of proving the contrary lies on the claimant in an asylum case. Foreign law (including nationality law) is a matter of evidence, to be proved by expert evidence directed specifically to the point in issue. |
| QC (verification of documents; Mibanga duty) China [2021] UKUT 33 (IAC), 12 January 2021 | Evidence | The decision of the Immigration Appeal Tribunal in Tanveer Ahmed [2002] UKIAT 00439 remains good law as regards the correct approach to documents adduced in immigration appeals. The overarching question for the judicial fact-finder will be whether the document in question can be regarded as reliable. The Court also gives general guidance on the verification of documents and on the 'Mibanga duty' to consider credibility 'in the round. |
| DK and RK (Parliamentary privilege; evidence) [2021] UKUT 00061 (IAC), 27 January 2021 | Evidence | Although the Upper Tribunal is not bound by formal rules of evidence, it cannot act in such a way as to violate Parliamentary privilege, whether that be to interfere with free speech in Parliament or by reference to the separation of powers doctrine. The Tribunal cannot interfere with or criticise proceedings of the legislature. Courts and tribunals determine cases by reference to the evidence before them and not by reference to the views of others, expressed in a non-judicial setting, on evidence which is not the same as that before the court or tribunal. Indeed, even if the evidence were the same, the court or tribunal must reach its own views, applying the relevant burden and standard of proof. |
| R (on the application of Mansoor) v Secretary of State for the Home Department (Balajigari – effect of judge's decision) [2020] UKUT 00126 (IAC), 11 March 2020 | Immigration and Asylum generally | The process required by the Court of Appeal in Balajigari may be carried out by the Tribunal in effect applying that guidance, such that the Secretary of State's failure to do so is rendered immaterial. |
| Hysaj (Deprivation of Citizenship: Delay) [2020] UKUT 00128 (IAC), 19 March 2020 | Immigration and Asylum generally | The starting point in any consideration undertaken by the Secretary of State ('the respondent') as to whether to deprive a person of British citizenship must be made by reference to the rules and policy in force at the time the decision is made. Rule of law values indicate that the respondent is entitled to take advice and act in light of the state of law and the circumstances known to her. The benefit of hindsight post the Supreme Court judgment in R (Hysaj) v Secretary of State for the Home Department [2017] UKSC 82, does not lessen the significant public interest in the deprivation of British citizenship acquired through fraud or deception. No legitimate expectation arises that consideration as to whether or not to deprive citizenship is to be undertaken by the application of a historic policy that was in place prior to the judgment of the Supreme Court in Hysaj. No historic injustice is capable of arising in circumstances where the respondent erroneously declared British citizenship to be a nullity, rather than seek to deprive under section 40(3) of the British Nationality Act 1981, as no prejudice arises because it is not possible to establish that a decision to deprive should have been taken under a specific policy within a specific period of time. |
| Younas (section 117B(6)(b); Chikwamba; Zambrano) [2020] UKUT 00129 (IAC), 24 March 2020 | Immigration and Asylum generally | An appellant in an Article 8 human rights appeal who argues that there is no public interest in removal because after leaving the UK he or she will be granted entry clearance must, in all cases, address the relevant considerations in Part 5A of the Nationality, Immigration and Asylum Act 2002 ('the 2002 Act') including section 117B(1), which stipulates that 'the maintenance of effective immigration controls is in the public interest'. Reliance on Chikwamba v SSHD [2008] UKHL 40 does not obviate the need to do this. Section 117B(6)(b) of the 2002 Act requires a court or tribunal to assume that the child in question will leave the UK: Secretary of State for the Home Department v AB (Jamaica) and Anor [2019] EWCA Civ 661 and JG (s 117B(6): 'reasonable to leave' UK) Turkey [2019] UKUT 00072 (IAC). However, once that assumption has been made, the court or tribunal must move from the hypothetical to the real: paragraph 19 of KO (Nigeria) and Ors v Secretary of State for the Home Department [2018] UKSC 53. The assessment of whether a child, as a result of being compelled to leave the territory of the European Union, will be deprived of his or her genuine enjoyment of the rights conferred by Article 20 TFEU in accordance with Ruiz Zambrano v Office national de l'emploi (Case C-34/09) falls to be assessed by considering the actual facts (including how long a child is likely to be outside the territory of the Union), rather than theoretical possibilities. |
| R (on the application of Dzineku-Liggison and Others) v Secretary of State for the Home Department (Fee Waiver Guidance v3 unlawful) [2020] UKUT 222 (IAC), 20 May 2020 | Immigration and Asylum generally | The Secretary of State's Fee Waiver Guidance, version 3, was unlawful because it failed properly to reflect the settled test, of whether the applicant is able to afford the fee. |
| DH (Particular Social Group: Mental Health) Afghanistan [2020] UKUT 223 (IAC), 5 June 2020 | Immigration and Asylum generally | The Geneva Convention relating to the Status of Refugees 1951 provides greater protection than the minimum standards imposed by a literal interpretation of Article 10(1)(d) of the Qualification Directive (Particular Social Group). Article 10 (d) should be interpreted by replacing the word 'and' between Article 10(1)(d)(i) and (ii) with the word 'or', creating an alternative rather than cumulative test. Depending on the facts, a 'person living with disability or mental ill health' may qualify as a member of a Particular Social Group ('PSG') either as (i) sharing an innate characteristic or a common background that cannot be changed, or (ii) because they may be perceived as being different by the surrounding society and thus have a distinct identity in their country of origin. A person unable to secure a firm diagnosis of the nature of their mental health issues is not denied the right to international protection just because a label cannot be given to his or her condition, especially in a case where there is a satisfactory explanation for why this is so (e.g. the symptoms are too severe for accurate diagnosis). The assessment of whether a person living with disability or mental illness constitutes a member of a PSG is fact specific to be decided at the date of decision or hearing. |
| Ashfaq (Balajigari: appeals) [2020] UKUT 226 (IAC), 17 June 2020 | Immigration and Asylum generally | If the decision of the Secretary of State carries a right of appeal, the availability of the appeal process corrects the defects of justice identified in Balajigari. In an earnings discrepancy case there is no a priori reason to suppose that any of the declared figures is or was accurate. In particular, the fact that a person is now prepared to pay a sum of money to HMRC does not of itself prove past income at the level claimed. The explanation by any accountant said to have made or contributed to an error is essential because the allegation of error goes to the accountant's professional standing. Without evidence from the accountant, the Tribunal may consider that the facts laid by the Secretary of State establish the appellant's dishonesty. |
| Mahmood (paras. S-LTR.1.6. and S-LTR.4.2.; Scope) [2020] UKUT 376 (IAC), 7 October 2020 | Immigration and Asylum generally | Paragraph S-LTR.1.6. of Appendix FM does not cover the use of false representations or a failure to disclose material facts in an application for leave to remain or in a previous application for immigration status. Paragraph S-LTR.4.2. of Appendix FM is disjunctive with two independent clauses. The Home Office is consequently obliged to plead and reason her exercise of discretion to refuse an application for leave to remain based on one or both of those clauses. The natural meaning of the first clause in paragraph S-LTR.4.2 requires that the false representation or the failure to disclose any material fact must have been made in support of a previous application and not be peripheral to that application. The use of the words 'required to support' in the second clause in paragraph S-LTR.4.2 confirms a compulsory element to the use of the document(s) within the application or claim process, and the obtaining of the document(s) must be for the purposes of the immigration application or claim. |
| Mx M (gender identity – HJ (Iran) – terminology) El Salvador [2020] UKUT 00313 (IAC), 22 October 2020 | Immigration and Asylum generally | Decision-makers should where possible apply the guidance in the Equal Treatment Bench Book and use gender terminology which respects the chosen identity of claimants before them. The principles in HJ (Iran) are concerned with the protection of innate characteristics. As such they are to be applied in claims relating to gender identity. |
| Patel (historic injustice; NIAA Part 5A) [2020] UKUT 351 (IAC), 25 November 2020 | Immigration and Asylum generally | The UT provides guidance on 'historic injustice', as used in the immigration context, historical injustice, and on Part 5A of the Nationality, Immigration and Asylum Act 2002 and the weight to be given to the maintenance of effective immigration controls in that context. |
| R (on the application of C6) v Secretary of State for the Home Department (asylum seekers' permission to work) [2021] UKUT 00094 (IAC), 13 January 2021 | Immigration and Asylum generally | Insofar as the Secretary of State's policy Permission to work and volunteering for asylum seekers, version 8.0, 29 May 2019, admits no exceptions, it has not been justified and so is unlawful. |
| R (on the application of Waleed Ahmad Khattak) v Secretary of State for the Home Department ('eligible to apply'- LTR - 'partner') [2021] UKUT 00063 (IAC), 23 February 2021 | Immigration and Asylum generally | An applicant is 'eligible to apply for leave to remain as a partner' within the meaning of para E-LTRPT.2.3 of Appendix FM only if it is readily apparent from the information contained in their application and any information available to the Secretary of State that they meet the autonomous definition of 'partner' in GEN.1.2. of Appendix FM unless the route under which the application is being made clearly provides for a different meaning of 'partner'. |
| Chang (paragraph 276A(a)(v); 18 months?) [2021] UKUT 00065 (IAC), 26 February 2021 | Immigration and Asylum generally | In paragraph 276A(a) (v) the reference to '18 months' must be interpreted as meaning 548 days. |
| Ammari (EEA appeals - abandonment) [2020] UKUT 00124 (IAC), 2 March 2020 | Practice and Procedure | Under the 2000 and 2006 EEA Regulations there was provision for appeals brought under section 82(1) of the Nationality, Immigration and Asylum Act 2002 to be treated as abandoned where an appellant was issued with documentation confirming a right to reside in the United Kingdom under EU law. Following the changes to the 2002 Act brought about by the Immigration Act 2014 that abandonment provision was revoked and never replaced. There has never been provision under any of the EEA Regulations for an appeal against an EEA decision brought under those Regulations to be treated as abandoned following a grant of leave to remain or the issuance of specified documentation confirming a right to reside in the United Kingdom under EU law. It follows that a grant of leave to remain following an application under the EU Settlement Scheme does not result in an appeal against an EEA decision brought under the 2016 EEA Regulations being treated as abandoned. |
| WA (Role and duties of judge) Egypt [2020] UKUT 00127 (IAC), 16 March 2020 | Practice and Procedure | During the taking of evidence a judge's role is merely supervisory. If something happens during a hearing that disrupts the normal course of taking evidence, it is essential that the judge records what happened and why; who said what; and what decision the judge made and on what basis. |
| SC (paras A398-339D: 'foreign criminal': procedure) Albania [2020] UKUT 00187 (IAC), 27 April 2020 | Practice and Procedure | Paragraph A398 of the immigration rules governs each of the rules in Part 14 that follows it. The expression 'foreign criminal' in paragraph A398 is to be construed by reference to the definition of that expression in section 117D of the Nationality, Immigration and Asylum Act 2002: OLO and Others (para 398 – 'foreign criminal') [2016] UKUT 00056 (IAC) affirmed; Andell (foreign criminal - para 398) [2018] UKUT 00198 (IAC) not followed. A foreign national who has been convicted outside the United Kingdom of an offence is not, by reason of that conviction, a 'foreign criminal' for the purposes of paragraphs A398-399D of the rules. In the absence of a material change in circumstances or prior misleading of the Tribunal, it will be a very rare case in which the important considerations of finality and proper use of the appeals procedure are displaced in favour of revisiting and varying or revoking an interlocutory order: Gardner-Shaw (UK) Ltd v HMRC [2018] UKUT 419 (TCC) followed. |
| BH (policies/information: SoS's duties) Iraq [2020] UKUT 00189 (IAC), 14 May 2020 | Practice and Procedure | The Secretary of State has a duty to reach decisions that are in accordance with her policies in the immigration field. Where there appears to be a policy that is not otherwise apparent and which may throw doubt on the Secretary of State's case before the tribunal, she is under a duty to make a relevant policy known to the Tribunal, whether or not the policy is published and so available in the public domain. Despite their expertise, judges in the Immigration and Asylum Chambers cannot reasonably be expected to possess comprehensive knowledge of each and every policy of the Secretary of State in the immigration field. In protection appeals (and probably in other kinds of immigration appeals), the Secretary of State has a duty not to mislead, which requires her to draw attention to documents, etc. under her control or in the possession of another government department, which are not in the public domain, and which she knows or ought to know undermine or qualify her case. There is a clear distinction between information and policy: the fact that country information is contained in a COI (country of origin) document published by the Secretary of State does not, without more, make that information subject to the duty in sub-paragraph (a) above. |
| MZ (Hospital order: whether a 'foreign criminal') Pakistan [2020] UKUT 225 (IAC), 15 June 2020 | Practice and Procedure | An individual sentenced to a hospital order following a finding under section 5 (1) (b) of the Criminal Procedure (Insanity) Act 1964 that he 'is under a disability and that he did the act or made the omission charged against him' is neither subject to section 117C of the 2002 Act (as amended) nor to paragraphs A398-399 of the Immigration Rules. He is excluded from the statutory provisions by section 117D(3)(a) and from the Immigration Rules concerning deportation. [Note: The difference between OLO and Andell to which the judge refers at paras [10] to [13] is now resolved in SC (paras A398-339D: 'foreign criminal': procedure) Albania [2020] UKUT 187 (IAC).] |
| Ali (permission decisions: errors; slip rule) [2020] UKUT 00249 (IAC), 9 July 2020 | Practice and Procedure | Rule 31 of the Tribunal Procedure (First-tier Tribunal) (Immigration and Asylum Chamber) Rules 2014 and rule 42 of the Tribunal Procedure (Upper Tribunal) Rules 2008 may each be employed in order to correct an error in a decision granting or refusing permission to appeal to the Upper Tribunal. The UT describes how, in cases of obvious error, the Upper Tribunal Immigration and Asylum Chamber can, in general, be expected in future to proceed. |
| R (on the application of L) v Secretary of State for the Home Department (return of person removed: discretion) [2020] UKUT 00267 (IAC), 10 July 2020 | Practice and Procedure | A decision to remove a person (P) from the United Kingdom under immigration powers will not be unlawful by reason of the fact that it is predicated upon an earlier decision which has not, at the time of removal, been found to be unlawful, but which later is so found: AB v Secretary of State for the Home Department [2017] EWCA Civ 59; Niaz (NIAA 2002 s.104: pending appeal) [2019] UKUT 399 (IAC). The fact that P's removal was not unlawful will not necessarily preclude a court or tribunal on judicial review from ordering P's return. The fact it was lawful will, however, be a 'highly material factor against the exercise of such discretion': Lewis v Secretary of State for the Home Department [2010] EWHC 1749 (Admin). Where P's removal was unlawful, by reference to the position at the time of removal, that fact should not only constitute the starting point for the Tribunal's consideration of the exercise of its discretion to order return but is also likely to be a weighty factor in favour of making such an order. The same is true where the effect of P's removal has been to deprive P of an in-country right of appeal. |
| AB (preserved FtT findings; Wisniewski principles) Iraq [2020] UKUT 00268 (IAC), 11 August 2020 | Practice and Procedure | Whether and, if so, when the Upper Tribunal should preserve findings of fact in a decision of the First-tier Tribunal that has been set aside has been considered by the Higher Courts in Sarkar v Secretary of State for the Home Department [2014] EWCA Civ 195, TA (Sri Lanka) v Secretary of State for the Home Department [2018] EWCA Civ 260 and MS and YZ v Secretary of State for the Home Department [2017] CSIH 41. What this case law demonstrates is that, whilst it is relatively easy to articulate the principle that the findings of fact made by the First-tier Tribunal should be preserved, so far as those findings have not been 'undermined' or 'infected' by any 'error or errors of law', there is no hard-edged answer to what this means in practice, in any particular case. At one end of the spectrum lies the protection and human rights appeal, where a fact-finding failure by the First-tier Tribunal in respect of risk of serious harm on return to an individual's country of nationality may have nothing to do with the Tribunal's fact-finding in respect of the individual's Article 8 ECHR private and family life in the United Kingdom (or vice versa). By contrast, a legal error in the task of assessing an individual's overall credibility is, in general, likely to infect the conclusions as to credibility reached by the First-tier Tribunal. |
| Zulfiqar ('Foreign criminal'; British citizen) [2020] UKUT 00312 (IAC), 11 September 2020 | Practice and Procedure | The meaning of 'foreign criminal' is not consistent over the Nationality, Immigration and Asylum Act 2002 and the UK Borders Act 2007. Section 32 of the 2007 Act creates a designated class of offender that is a foreign criminal and establishes the consequences of such designation. That is, for the purposes of section 3(5)(a) of the Immigration Act 1971, the deportation of that person is conducive to the public good and the respondent must make a deportation order in respect of that person. A temporal link is established by section 32(1) requiring the foreign offender not to be a British citizen at the date of conviction. Part 5A of the 2002 Act prescribes a domestically refined approach to the public interest considerations which the Tribunal is required to take into account when considering article 8 in a deportation appeal. Unlike the 2007 Act it is not a statutory change to the power to deport, rather it is a domestic refinement as to the consideration of the public interest question. Part 5A establishes no temporal link to the date of conviction, rather the relevant date for establishing whether an offender is a foreign criminal is the date of the decision subject to exercise of an appeal on human rights grounds under section 82(1)(b) of the 2002 Act. In such a case, the weight to be given to former British citizenship is case-sensitive. |
| Ndwanyi (Permission to appeal; challenging decision on timeliness) [2021] UKUT 378 (IAC), 16 October 2020 | Practice and Procedure | If a decision of the First-tier Tribunal that an application for permission to appeal was in time represents the clear and settled intention of the judge then, as it is an 'excluded decision' (see the Appeals (Excluded Decisions) Order 2009 (SI 2009/275, as amended), it may only be challenged by way of judicial review; that remains so even if both parties agree that the decision is wrong in law. Only if the judge has overlooked the question of timeliness and any explanation for delay will the grant be conditional upon the Upper Tribunal exercising a discretion to extend time (see Boktor and Wanis (late application for permission) Egypt [2011] UKUT 00442 (IAC)). |
| NRS and Another (NA (Libya) in Scotland) Iraq [2020] UKUT 349 (IAC), 9 November 2010 | Practice and Procedure | The decision of the Court of Appeal in NA (Libya) v SSHD [2017] EWCA 143 that a Country Guidance decision has effect on other decisions sent out after it is published, will be followed in Scotland. |
| Wilson (NIAA Part 5A; deportation decisions) [2020] UKUT 350 (IAC), 25 November 2020 | Practice and Procedure | The UT summarises the current case law on 'caused serious harm' for the purposes of the expression 'foreign criminal' in Part 5A of the 2002 Act and considers the correct approach to deportation decisions and human rights appeals. |
| Yerokun (Refusal of claim; Mujahid) [2020] UKUT 377 (IAC), 16 December 2020 | Practice and Procedure | The reasons given by the President in R (Mujahid) v First-tier Tribunal and SSHD [2020] UKUT 00085 (IAC) are reinforced by two further factors: (1) Under s 104(4A) a human rights appeal is deemed to be abandoned if a period of leave, however short, is granted after the appeal is brought. It is inconceivable that it was intended that a refusal of an application accompanied by a grant of leave was intended to generate a right of appeal. (2) There is an inherent difference between an application and a claim and the refusal of the one does not imply or entail the refusal of the other, even where the application includes a claim. |
| Binaku (s.11 TCEA; s.117C NIAA; para. 399D) [2021] UKUT 34 (IAC), 27 January 2021 | Practice and Procedure | The appellate regime established by the Nationality, Immigration and Asylum Act 2002, as amended, is concerned with outcomes comprising the determination of available grounds of appeal; A party who has achieved the exact outcome(s) sought by way of an appeal to the First-tier Tribunal being allowed on all available grounds relied on (in respect of an individual) or because it has been dismissed on all grounds (in respect of the Secretary of State) cannot appeal to the Upper Tribunal under section 11(2) of the Tribunals, Courts and Enforcement Act 2007 against particular findings and/or reasons stated by the judge; Devani [2020] EWCA Civ 612; [2020] 1 WLR 2613 represents binding authority from the Court of Appeal to this effect. The UT also considers the relationship between Part 5A of the Nationality, Immigration and Asylum Act 2002 and the Immigration Rules. |
| R (on the application of AM) v Secretary of State for the Home Department (legal 'limbo') [2021] UKUT 00062 (IAC), 11 February 2021 | Practice and Procedure | A person whose removal from the United Kingdom has become an impossibility in the sense identified by the House of Lords in R (Khadir) v Secretary of State for the Home Department [2005] UKHL 39 cannot be subject to immigration bail (formerly temporary admission). Such 'Khadir' Impossibility is, however, a high threshold to surmount. Applying the four-stage analysis of Haddon Cave LJ in RA (Iraq) v Secretary of State for the Home Department [2019] EWCA Civ 850, an individual who is subject to immigration bail may still succeed in a human rights challenge, based on ending his state of legal 'limbo' in the United Kingdom, where the case is of a truly exceptional nature. |
| SYR (PTA; electronic materials) Iraq [2021] UKUT 00064 (IAC), 24 February 2021 | Practice and Procedure | As paper is increasingly replaced by electronic forms of communication, it is particularly important that judges engaged in the permission to appeal process, whether at First-tier or Upper Tribunal level, satisfy themselves that they have the requisite materials before them in order to make a proper decision on permission. Accordingly, a judge should not grant permission to appeal on the basis that the requisite documentation is not before him or her. |