Summary:
Fire at Napier barracks in Kent follows growing controversy over use of unsuitable temporary accommodation
Date of Publication:
01 February 2021
Refugee groups raise numerous concerns over conditions for asylum seekers being housed in former military barracks
01 February 2021
EIN
The Refugee Council last week wrote to the Home Office calling for an urgent investigation after the Guardian reported that asylum seekers being housed in temporary accommodation were warned their asylum claims will be harmed if they "misbehave" or speak out about conditions.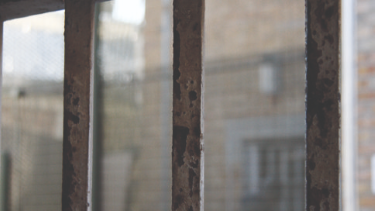 The report in last Saturday's Guardian said the threats were made to asylum seekers living at former military barracks in Kent and Pembrokeshire by staff employed by private contractors.
Human for Rights Network told the Guardian that they have consistently heard from asylum seekers that asylum applications are being "weaponised" by the private contractors running the accommodation.
Enver Solomon, Chief Executive of the Refugee Council, said:
"We are gravely concerned by reports that people seeking asylum could be being bullied into silence about conditions and health and safety risks at the barracks. All residents have a right to a fair asylum hearing and safe, reasonable and Covid-compliant living conditions while they await the outcome of their claim.
"Even the merest hint that speaking out about conditions can affect a person's asylum claim is completely unacceptable, and the Home Office needs to investigate this as a matter of urgency.
"The use of army barracks is wholly inappropriate and the government needs to commit to moving all asylum seekers to appropriate accommodation sooner rather than later."
Napier barracks in Kent hit the national headlines last week after protests by asylum seekers over a Covid outbreak and living conditions culminated in a fire at the site on Friday.
Home Secretary Priti Patel called the damage to the barracks "deeply offensive to the taxpayers of this country who are providing this accommodation while asylum claims are being processed."
According to BBC News, the former military barracks was used to house around 400 asylum seekers until some were moved to self-isolation following a Covid-19 outbreak.
The Guardian reported yesterday that a confidential report to the government authored by the British Red Cross had identified many specific concerns about life for asylum seekers in the barracks, including over safety and food. The report added that barracks can never be an appropriate form of housing for people claiming asylum, because "the majority of people seeking asylum have lived in adverse and insecure conditions, often for prolonged periods. Many people have been held against their will in prisons and other military buildings. Many have experienced abuse, violence and/or torture on these sites."
In a statement issued yesterday, the refugee charity Care4Calais said: "[W]e have heard stories about the unacceptable conditions in the barracks, and about how scared people are about their health. On top of this, the fire has left the people there feeling more vulnerable, unsafe and afraid than ever before. The people we meet in Calais view the UK as a place where they will finally be safe, and be treated fairly and equally. Many of them have been through unbelievable ordeals to escape their own countries and reach the UK. But they then find themselves forced into unsafe and unacceptable living conditions, like those at Napier Barracks."
Freedom From Torture had said earlier in January: "Social distancing is impossible in these barracks. They're unsanitary and poorly heated, and people sleep in bunk beds separated by a sheet. They do not have access to a GP or proper healthcare provision. … This would be unacceptable in normal times. In a pandemic, it is a catastrophe."
According to The Independent, internal Home Office documents reveal that former military barracks were used to house asylum seekers because of fears that more "generous" accommodation would "undermine public confidence in the asylum system".
A solicitor at Duncan Lewis told The Independent: "Instead of attempting to combat bigotry and hostility towards asylum seekers, the Home Office have pandered to prejudice. Penalising an already extremely vulnerable group of people in this way is unlawful."
The Home Office last week told BBC News: "These sites have accommodated soldiers and Army personnel in the past and it is wrong to say they are not good enough for asylum seekers who have chosen to leave a safe country, mostly France, to come and claim asylum in the UK.
"During these unprecedented times we have worked tirelessly with local authorities and other partners to provide asylum seekers, who would otherwise be destitute, with suitable accommodation - as we are required to do by law.
"These sites provide safe, secure accommodation with three nutritious meals served a day, all of which is paid for by the taxpayer."