Summary:
NGOs: significant step towards strengthening protection available to women seeking asylum at risk of domestic abuse
Date of Publication:
18 July 2019
Refugee Council and ASAP welcome significant improvements in new Home Office domestic violence guidance
18 July 2019
EIN
The Refugee Council and the Asylum Support Appeals Project (ASAP) have welcomed new Home Office guidance as a significant step towards strengthening the protection available to women seeking asylum at risk of domestic abuse.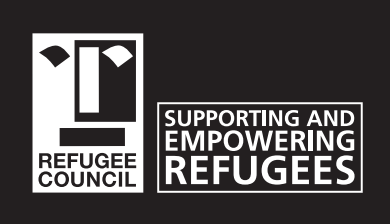 On Tuesday, the Home Office published revised guidance for caseworkers where an asylum seeker reports an incident of domestic abuse while their asylum claim is being considered.
The Refugee Council says the new guidance includes a number of significant improvements. In a short briefing, the Refugee Council highlighted the following key points in the revised guidance:
A new Home Office funding mechanism to allow women to access specialist refuge accommodation.
An expansion of the guidance to include women not already receiving asylum support but who may be eligible for it.
A Home Office commitment to consider and act on the views of women, and the professionals working directly with them, when making decisions about safe housing.
A Home Office commitment to believing women and not seeking corroborating evidence of domestic abuse
An emphasis on a quick response whether a woman is already on Home Office support or is applying to enter the system.
A commitment to avoid using mixed sex hostel accommodation (initial accommodation) as an emergency response
A recognition of domestic abuse as a gender-based form of violence which disproportionately affects women
Increased role of the Home Office Safeguarding Team, in terms of monitoring cases, collecting data and taking part in case-conferences.
Following the publication of the report 'Safe from Violence in the UK?' last July, the Refugee Council and ASAP worked closely with Home Office officials to develop the new safeguards.
Andy Hewett, Head of Advocacy at the Refugee Council, said: "Almost a year to the day since the publication of our report which clearly identified the need for additional safeguards, we are delighted to see the publication of the revised guidance being launched today. The measures contained in the new guidance mark a significant step forward towards ensuring the asylum support system is better able to respond to the needs of asylum seeking women at risk of domestic abuse.
"We express our deep gratitude to the many specialist organisations who have inputted into this process, and to the Home Office officials who have worked closely with us and the Asylum Support Appeals Project to develop the guidance. This serves as a fantastic example of what can be achieved when different sectors come together to address a single issue. We look forward to monitoring the implementation of the revised guidance over the coming months to ensure these important new safeguards are effective in practice."
ASAP noted that, in order for the new guidance to make a real difference to women, the right people need to know about it and it needs to be implemented effectively.
ASAP said: "We will be working hard to help spread the word, to monitor how it's going and to feedback to the Home Office on this. We'd really like to hear your views and experiences of using the new guidance when supporting survivors, so please feel free to email the women's legal advisor at ASAP about this: alice@asaproject.org.uk."