Summary
Thousands of parents are left struggling to provide for their families due to immigration policy
Date of Publication:
16 October 2023
A briefing published last week by the migrant rights charity looks at how families with no recourse to public funds (NRPF) due to their immigration status are locked out of most government support with the costs of childcare.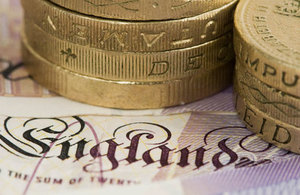 Image credit: UK GovernmentThe 5-page briefing can be downloaded here.
All children age 3 to 4 years old are entitled to 15 hours per week of free childcare, but families with NRPF are excluded from the vast majority of other government support with the costs of childcare.
While Praxis notes that a lack of data means it is not possible to say precisely how many families are affected, one recent study estimated that around 20,000 households in the UK would be eligible for government-funded childcare were it not for NRPF.
The briefing highlights the negative impact of the policy on parents and children:
"Being shut out of most support with the costs of early years education and childcare affects migrant families in two ways. Firstly, it makes it harder for parents to work or increase their hours, heightening the already higher-than-average risk of financial hardship and material deprivation faced by migrant households. … For migrants in the UK, being able to work is vital. The NRPF condition explicitly requires them to be self-sufficient and denies access to the social safety net, regardless of circumstances. Any barrier to parents' ability to work, including lack of affordable childcare, can have severe consequences. … [B]eing barred from access to mainstream benefits such as Child Benefit and Universal Credit, which serve to top up the incomes of low earners, creates a clear risk of financial hardship and poverty for NRPF households.
"Secondly, exclusion from government support with the costs of childcare limits children's access to preschool education, known to be a key factor in improving both school readiness and longer-term life outcomes. One study found that missing out on preschool education leaves children less prepared for school than those who attend, whilst another highlights that the most disadvantaged children start school 11 months behind their better-off peers. Children in migrant households are already significantly more likely to experience poverty and destitution than their counterparts and may be further excluded by other factors such as language. This makes their access to good quality preschool education of paramount importance."
The briefing adds that supporting migrant parents to be fully and autonomously functional in society is not only important for the migrants themselves but also a precondition for better outcomes of their children.
Praxis says a fully funded, truly universal childcare system is needed to address these issues, which requires a fundamental rethink of the childcare system. In the short term, Praxis calls on the Government's expansion of 30 hours of funded childcare to be extended to all working families regardless of their immigration status.