Summary:
Home Office maladministration caused elderly man to become depressed, anxious and withdrawn before death
Date of Publication:
14 June 2021
Parliamentary ombudsman finds serious injustice was done to Windrush generation man who was told he did not have permission to be in the UK
14 June 2021
EIN
The Parliamentary and Health Service Ombudsman, which independently investigates complaints against UK Government departments, last week released a report examining the handling of a Windrush man's status by UK Visas and Immigration (UKVI).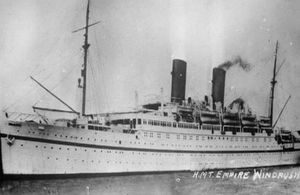 The 24-page report is available here.
The report investigates a complaint by the daughter of the late Rupert Everett, a man who came to the UK as part of the Windrush generation in the early 1960s. In 2016, Immigration Enforcement sent a letter to Mr Everett saying Home Office records showed he did not have permission to be in the UK and he should make arrangements to leave without delay.
Mr Everett, who is referred to as Mr V in the Ombudsman's report, was represented in his subsequent legal case by the Greater Manchester Immigration Aid Unit (GMIAU). He passed away in 2019, aged 74.
In upholding the complaint made by Mr Everett's daughter, the Ombudsman found that the Home Office had acted with maladministration in a number of areas and an extremely serious injustice had been done to Mr Everett.
The Ombudsman's report stated: "We have found failings in the decision-making which led Capita to contact Mr V. We have found Immigration Enforcement acted with maladministration when they told Mr V he had no status in the UK, and they missed opportunities to put things right. We have also identified failings in Immigration Enforcement and UKVI's record keeping. We have found that when UKVI considered Mr V's 26 May 2017 application for a biometric residence permit they asked for more evidence than was required by their own guidance. … We have found maladministration in UKVI and Immigration Enforcement's complaint handling because there was a significant delay in providing a response to the complaint and the responses themselves were inadequate."
The Ombudsman found that the failings it identified had a profound effect on Mr Everett, leading to him becoming depressed and anxious, and eventually becoming withdrawn and immobile before his death.
The report noted: "For Mr V, being told he had to leave the UK after five decades spent here must have been utterly devastating. It is hard to imagine the true impact of a letter such as the one sent to him on 27 February 2016 … He was stripped of his driving licence, required to report monthly and plunged into deep uncertainty about his life in the UK."
The Ombudsman added: "It is particularly sad the last years of Mr V's life were characterised by a distressing struggle to validate his right to remain in a country he had the right to live in. The injustice to him caused by the maladministration we have identified, was extremely serious."
Mr Everett's daughter said: "[My father] had complete proof of his legal residence in the UK and was devastated when he provided this proof only to be told that it would be ignored and that he would still be deported … I am pleased that the ombudsman's investigation has found that my father was treated appallingly by the Home Office but am desolated that he is not alive to read the report. Nothing, though, will compensate for the damage done to my father in the last years of his life."
Sukhdeep Singh of GMIAU, who represented Mr Everett, commented: "Mr. Everett was treated appallingly by the Home Office and continued to be treated appallingly even after the then Prime Minister, Theresa May, publicly apologised on the 17th of April 2018 for the government's treatment of the Windrush Generation. The Home Secretary has to apologise for the action of her department and also commit herself to ensuring that no other family will ever suffer the same treatment."
GMIAU added in a statement: "That Rupert had everything he needed to prove his status and was still disbelieved shows nobody is safe from the Hostile Environment. It's a policy the government continues today, despite knowledge of the suffering it causes."
In response to the report, a Home Office spokesperson told BBC News that the Home Office offered sincere condolences to Mr Everett's family and it was considering the Ombudsman's findings.
The spokesperson said victims of the Windrush scandal had faced appalling treatment and the Home Office was determined to right the wrongs.