Summary:
Cart JRs safeguard against serious human rights abuses or even death
Date of Publication:
07 December 2021
Parliamentary committee calls on Government to amend plans to scrap Cart judicial reviews, noting they provide important protection against legal errors by the immigration tribunal
07 December 2021
EIN
Parliament's Joint Committee on Human Rights today called on the Government to amend proposals in the Judicial Review and Courts Bill to scrap most Cart judicial reviews (JRs). The vast majority of Cart JRs relate to immigration and asylum claims.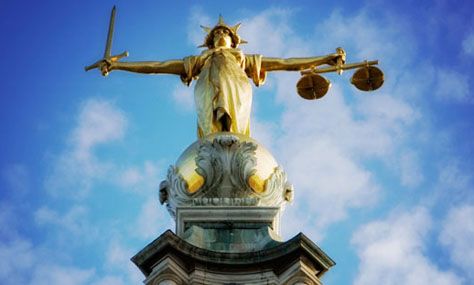 As we reported on EIN in March, the decision to scrap Cart JRs was taken after the Independent Review of Administrative Law (IRAL) Panel recommended they be discontinued due to very low levels of success.
In a legislative scrutiny report published today, which you can read here, the Joint Committee on Human Rights notes that IRAL used "demonstrably flawed" statistics to calculate a success rate for Cart JRs of just 0.22%.
The report states: "The Government has produced its own statistics which state that of the 1,249 Cart judicial review applications in 2018–2019, some 92 (7.4%) were successful insofar as they resulted in remittal to the [Upper Tribunal (Immigration and Asylum Chamber)]. Of those remitted appeals, 85 were decided by the UT and, of those, 42 were ultimately successful. This results in an overall success figure of 3.4% which can be compared with a generally accepted figure of between 33 and 50% success (including settlement) in other judicial reviews."
The Committee emphasises that Cart JRs provide an important protection against legal errors by the Upper Tribunal in an area of law where the stakes are exceptionally high.
In asylum cases, the Committee notes that "fundamental human rights such as the right to life (Article 2 ECHR) and the right not to be tortured (Article 3 ECHR) are frequently at stake."
The Committee continued: "If the tribunal makes an error it can result in a claimant being returned to face persecution, serious human rights abuses or even death in their country of origin. Removing the right to judicially review refusals of permission to appeal in all but the most exceptional circumstances will result in a, statistically small, number of these cases being wrongly decided, and those individuals facing a real risk of serious human rights abuses."
Given the stakes involved, the Joint Committee on Human Rights recommends: "The Government should introduce procedural reforms, such as changes to the time-limits for bringing Cart judicial review, and assess their impact, before pursuing the 'nuclear option' of ousting judicial review from Cart cases. Furthermore, every effort must be made to ensure that the initial decision-makers and the [First Tier Tribunal (Immigration and Asylum Chamber)] make the best possible decisions when cases are before them, thereby limiting the need for asylum seekers to rely upon a third opportunity to have their application for permission to appeal considered."