Summary:
Refugee Council welcomes increase in positive initial decisions, but worried by a rise in delays
Date of Publication:
27 August 2019
NGOs concerned by backlog as number of asylum applications in year ending June 2019 increases by 21% to reach over 32,000
27 August 2019
EIN
The Home Office last Thursday published its latest quarterly immigration statistics, which showed that the number of asylum applications in the year ending June 2019 increased by over 20% compared to the previous year and topped 30,000.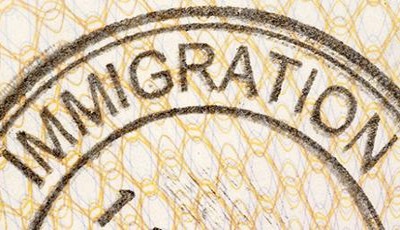 You can access the statistics and other related documents here on GOV.UK.
Asylum applications totalled 32,693 in the year ending June 2019, though the Home Office notes that this remains lower the year ending June 2016. The top 10 countries of origin were Iran, Iraq, Albania, Eritrea, Pakistan, Sudan, India, Vietnam, Afghanistan, and Bangladesh.
The Refugee Council noted that the statistics showed there had been a significant 31% increase in the number of asylum applications from unaccompanied children, which totalled 3,223.
While the Refugee Council welcomed the fact that the rate of applications granted asylum or protection at initial decision stage increased to 44% in the year ending June 2019, it was concerned that the backlog of cases pending an initial decision increased to 31,887. Over half of those had been waiting for longer than 6 months.
Dr Lisa Doyle, Director of Advocacy and Engagement at the Refugee Council, said: "We welcome the increase in the grant rate at initial decision stage, as it is important that the Home Office recognises those in need of protection at the first instance, rather than through the appeals system.
"We are increasingly concerned about the rise in delays during the asylum process, as reflected in the number of people awaiting an initial decision for more than six months and those cases that remain unresolved. We urge the Home Office to address these delays as a matter of urgency."
Sonya Sceats, Chief Executive of Freedom from Torture, also expressed concern at the backlog and said the figures showed how urgently Home Office decision-making is in need of reform.
Sceats said: "The length of time people are forced to wait for a decision is at a record high – over half (50%) of those applying for asylum wait six months or longer for a decision. These are life and death decisions for vulnerable people who are in limbo and facing an uncertain future. The recent reneging of the commitment to deal with asylum claims within six months earlier this year has demonstrated that the Home Office is not listening.
"Furthermore, the number of initial asylum decisions made by Home Office caseworkers that are overturned at appeal (41.8%) remains high. As well as costing the taxpayer millions, the Home Office is forcing torture survivors and other fragile people to endure the stress and uncertainty of a turbulent appeals process. The damage to peoples' mental health and setbacks for their social integration cannot be underestimated."
Commenting on the media coverage of the asylum statistics, a Home Office spokesperson said: "Over 12 months we gave protection to over 18,500 people, the highest number since 2003.
"We aim to resolve all asylum claims as quickly as possible, however, some cases are complex and it's our duty to investigate them thoroughly. We continue to review and improve processes to increase efficiency and have recently increased the number of staff to ensure that asylum claims are properly considered in a timely and sensitive way."