Summary:
UNHCR offers practical advice on respecting international refugee law and standards during pandemic
Date of Publication:
20 April 2020
New UNHCR paper on good practice to address protection concerns in the context of the Covid-19 pandemic
20 April 2020
EIN
The United Nations High Commissioner for Refugees (UNHCR) last week published a paper with recommendations and guidance on good practice to address protection concerns in the context of the Covid-19 pandemic.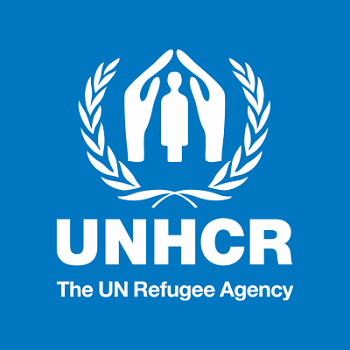 You can download the 17-page paper here.
UNHCR says the paper is aimed at European governments and it offers concrete advice and practical considerations so that governments can effectively respond to the pandemic whilst also respecting international refugee law and standards.
The paper covers:
Ensuring access to territory while protecting public health
Maintaining basic registration and documentation
Preventing transmission in the context of reception and detention
Asylum procedures and backlog management
Community engagement and risk education
The paper recommends, for example, that where entry bans or border closures are implemented, an explicit exemption for asylums-seekers should be considered, combined with enhanced health measures such as medical screenings or quarantine.
When registering asylum claims during the pandemic, UNHCR suggests simplifying the process and focusing only on the recording of essential data and the identification of specific needs. UNHCR adds that written or electronic submission of claims can provide a practical solution to avoid direct person-to-person contact.
UNHCR recommends that legal aid partners should be involved in the claim process, noting: "Support to the applicant to submit a registration request, provided either by phone, online or through cultural mediators where available, will enhance the quality of requests and facilitate timely processing. Legal aid partners can also assist by supporting the applicant in drafting written applications to the authorities, thereby creating a formal record of their intention to register and to apply for asylum."
The UNHCR paper notes that the Covid-19 crisis means European countries will require processes to manage the backlog of asylum claims, both immediately and in the medium-term when the suspension of determination procedures ends.
Where it is possible to maintain procedural safeguards to prevent Covid-19 transmission, UNHCR recommends continuing asylum procedures in order to prevent backlogs.
The paper notes, for example, that remote interviewing modalities as alternatives to face-to-face interviewing, at least in part, including video or teleconferencing are used or are under consideration by several European countries.
UNHCR adds, however, that is essential that such adaptation measures are considerate of all participants in the asylum and statelessness procedures, including interpreters and legal representatives.
Where asylum procedures are suspended, UNHCR recommends: "it is encouraged to undertake strategic actions and preparations for backlog management during the time of suspension. This will help to mitigate against overwhelmed asylum procedures once procedures fully resume. To inform backlog management and adapt respective preparations, it is important that the backlog, in terms of size, background and composition of the caseload, is monitored and analysed on an ongoing basis."
The paper also notes that everyone needs reliable and updated information on coronavirus in a language and manner that they understand.
"This is equally, if not even more relevant to asylum-seekers and refugees, who may rely on other means of communication, may face language barriers or have cultural preferences, not have the same community and social structures to rely on in their country of asylum, or lack the means to access information dissemination channels such as websites, TV broadcasts or call centres/counselling lines. Similarly, stateless persons and persons who are internally displaced can easily be overlooked in information campaigns and may require dedicated outreach efforts by relevant authorities," the paper says.