Summary:
Quarterly checks on 70 million bank accounts as Schedule 7 to Immigration Act 2016 comes into effect
Date of Publication:
25 September 2017
New immigration checks on bank accounts to be introduced in 2018
25 September 2017
EIN
New Statutory Instruments laid last week will bring into force further measures in the Immigration Act 2014 and the Immigration Act 2016 to prevent migrants who are in the UK illegally from operating bank accounts.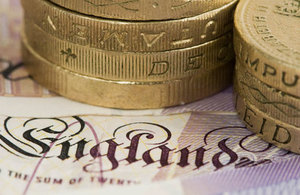 The measures attracted widespread media coverage, with the Guardian reporting that banks and building societies are set to carry out immigration checks on 70 million current accounts from January.
According to the Guardian, the immigration checks (see Schedule 7 to the Immigration Act 2016) will be carried out quarterly and the Home Office expects to identify 6,000 visa overstayers, failed asylum seekers and foreign national offenders facing deportation in the first year.
A Home Office spokesman told the BBC: "We are developing an immigration system which is fair to people who are here legally, but firm with those who break the rules. Everyone in society can play their part in tackling illegal migration."
Philip Augar, a former board member of TSB Bank and a former Home Office employee, warned, however, that the new measures could prove an "absolute nightmare".
Augar told the BBC: "This is in the hands of the Home Office and the banks, neither of which are exactly known for flawless execution. What happens when something goes wrong - if a bank account is frozen and the owner is entirely legal or if they've simply got the wrong name? Resolving those situations will be, in some cases, smoothly done, but I can imagine it being an absolute nightmare for some poor individuals. The problem is going to be multiple names will come up, the wrong names and bank accounts will be frozen, and it is how this is resolved, that will be the difficulty."
Satbir Singh, the chief executive of the Joint Council for the Welfare of Immigrants (JCWI), told the Guardian: "The government's own record shows it cannot be trusted even to implement this system properly. Immigration status is very complex, and the Home Office consistently gives out incorrect information and guidance. Migrants and ethnic minorities with every right to be here will be affected by the imposition of these new checks."
The New Statesman warned that freezing immigrants' bank accounts makes Britain look "more and more dystopian."
On Friday, the Guardian highlighted how a 2016 report by the Chief Inspector of Borders and Immigration found mistakes in Home Office records meant there was a 10% error rate in immigration status checks for new bank accounts.
You can read the October 2016 report by the Chief Inspector on the 'hostile environment' measures relating to driving licences and bank accounts here.