Summary:
Labour's Meg Hillier says fees are an injustice and price young people out of British citizenship
Date of Publication:
06 April 2021
MPs hold House of Commons debate on the impact of 'eye-watering' immigration and nationality application fees
06 April 2021
EIN
MPs on 25th March held a lengthy debate in Westminster Hall on immigration and nationality application fees.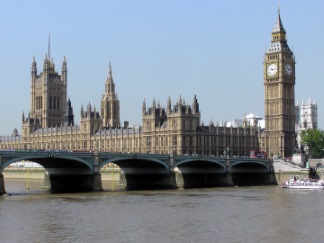 The debate can be read here on Hansard. The House of Commons Library produced a useful background briefing ahead of the debate which you can download here.
Opening the debate, Labour's Meg Hillier MP focused in particular on the impact that the fees have on young people who were not born in the UK but arrived as children and for whom the UK is their only home. The current "incredibly expensive" fees, she said, were depriving them of fulfilling their full role in British society.
Hillier called it an injustice. She said young people were being "priced out" of British citizenship.
She noted: "We have seen a pattern in the increase in fees and the route to citizenship that is having a detrimental effect on many of my constituents … I have been the Member for Hackney South and Shoreditch for nearly 16 years, and when I was first elected somebody could apply for one leave to remain application that would last for five years, and after five years they could apply for citizenship, so they would pay two fees. It moved to applying for three years at a time, so two applications were needed to get to the five years. Now, people have to apply at least three times: that would get them to five years, but those on the 10-year route to citizenship must apply multiple times.
"The fees have also gone up individually. For a registration of a child as a British citizen, in April 2011—six years after I was elected—it was £540 and this year it is expected to be £1,012. For indefinite leave to remain for main applicants and children, in 2011 it was £972 for the main applicant—typically the head of the household—and in 2021 it is £2,389 for the main applicant and for dependents, too. Dependents used to be about half the price of a main applicant. When we look at the combined impact of the fees, we see it is incredibly expensive. It adds up typically to more than £10,000 for somebody to apply."
Hillier highlighted a cost of almost £40,000 for a family of four over a 10-year period of qualifying residence.
She explained: "I highlight the family of four figure, because I am talking particularly of people in my constituency who are affected, who arrived here as children and for whom this is the country they know, the country in which they have been to school and the country that they love."
Labour's Tahir Ali said that the expensive and complex fee structure for visas is part of the Government's continued operation of a hostile environment for immigrants.
He added: "The fees make applications unaffordable for many people, essentially deterring them from making applications. In my view, they are not only an example of shameless profiteering by the Home Office, but also a crude attempt to suppress applications to reduce immigration to the UK."
In one of the many examples of the impact of fees on constituents given by MPs throughout the debate, Kate Osamor stated: "My constituent Patricia is a single mother with three children and is in thousands of pounds-worth of debt, because of the cost of application fees and paying a solicitor to help her to navigate the complicated and demeaning fee waiver application process. Incidentally, her fee waiver application was ultimately unsuccessful."
Osamor said "eye-watering" fees were preventing many people from pursuing permanent settlement or even their right to citizenship. In addition, the fees were pushing those who pay them into destitution and this was no longer sustainable and needed to be urgently reviewed.
Labour's Ian Byrne called the current system of nationality application fees "deeply unjust" and noted: "The 10-year route to leave to remain costs £12,771 per person and requires five separate applications over that time. The cost of leave to remain fees over the past six years has increased by 331%. … As much as 86% in profit is made by the Minister's Department from every single application, from a process that, as many in this debate today have described, has a devastating impact on the wellbeing and livelihoods of those faced with the costs, and which also creates barriers to work, healthcare, renting a home, opening a bank account or going to university."
The SNP's Alison Thewliss said the Home Office's route to citizenship treats people as "cash cows" and was "blatant profiteering off the backs of people who have come to this country to help and to contribute … pushing them into debt."
Kevin Foster MP, the Parliamentary Under-Secretary of State for the Home Department, spoke at the debate for the Government.
He committed to keeping immigration and nationality fees "under review".
In his remarks, Foster noted: "In setting fees, it is important to emphasise the Home Office cannot set or amend fees without obtaining the approval of Parliament. That ensures there are checks and balances in place and that there is full parliamentary oversight of the fees regime, in addition to debates such as that we are having today. Immigration and nationality fees are set within the limits specified by the Immigration and Nationality (Fees) Order 2016, which includes the maximum fee levels that can be charged on each application type or service. That is laid in Parliament and is subject to affirmative resolution procedures.
"Individual fee levels are calculated in line with managing public money principles and the powers provided by the Immigration Act 2014. Specific fees are set out in regulations, which are then presented to Parliament and are subject to the negative procedure. The powers agreed by Parliament in 2014 bring benefits to the broader immigration and citizenship system and to the UK in the form of effective and secure border and immigration functions, reduced funding from general taxation and promotion of economic growth."
He added: "To be clear, the Home Office does not make a profit from application fees. Fees account for about 70% of the cost of operating the border, immigration and citizenship system, with funding still required from the taxpayer more widely to support the system."
On child citizenship fees, Foster said: "As some Members referenced, the Court of Appeal upheld the High Court's judgment that the Home Office had not demonstrated compliance with its duties under section 55 of the Borders, Citizenship and Immigration Act 2009 in setting the child registration fee—although, to be clear, the court did not strike down the regulations. We are currently carrying out a section 55 assessment to inform a review of the fee. While it would not be appropriate for me to speculate on or predict the outcome of that assessment, including whether the fee currently charged will change, we are taking prompt steps in the light of that judgment to complete the assessment."
Foster added that as part of the process for the simplification of the Immigration Rules, the Government were looking at reviewing the rules on settlement and when people qualify for it
Foster said he had met with the We Belong group, which is an organisation led by young people who migrated to the UK who campaign for shorter and more affordable routes to citizenship.
He noted: "We are examining how we could improve the path to settlement for this particular group of young people. Having met them, I recognise the concerns and the wider impact of being placed on what is effectively an 11-year path to citizenship, allowing 10 years to get to permanent settlement—indefinite leave to remain—and then a year free of immigration restrictions to apply for British citizenship, having received indefinite leave to remain. From what we are hearing, and from looking at the process, we believe that too many are ending up on the 10-year route and that is something we want to look at as part of a process of simplifying the rules and requirements."
To keep costs down for applicants, Foster further noted that the Home Office were actively reviewing the use of biometrics.
"The first step is to look at increasing the amount of biometric reuse in our system. That means people can reapply using the fingerprints and facial images they gave in a previous application. The second part is looking at how we can remotely capture biometrics from those who are making applications for the first time," he said.
Closing the debate, Meg Hillier said in response to Foster's remarks: "The fees are too high and the process is overly complex, but I take some comfort from the tone of the Minister and the fact that he is engaging with those in We Belong, who are the best advocates, particularly for young people, about looking at simplification of the process, looking at how to deal with this, change the rules of settlement and try to do away with the need for the repeated involvement of lawyers, which we have not even discussed today, in terms of fees, because that adds a lot as well."