Summary:
Independent Monitoring Board releases annual report on centre at Gatwick Airport
Date of Publication:
24 May 2021
Monitors for Brook House immigration removal centre deeply concerned by high levels of self-harm and suicidal ideation among detainees
24 May 2021
EIN
The Independent Monitoring Board (IMB) for Brook House immigration removal centre (IRC) on Friday published its annual report for 2020.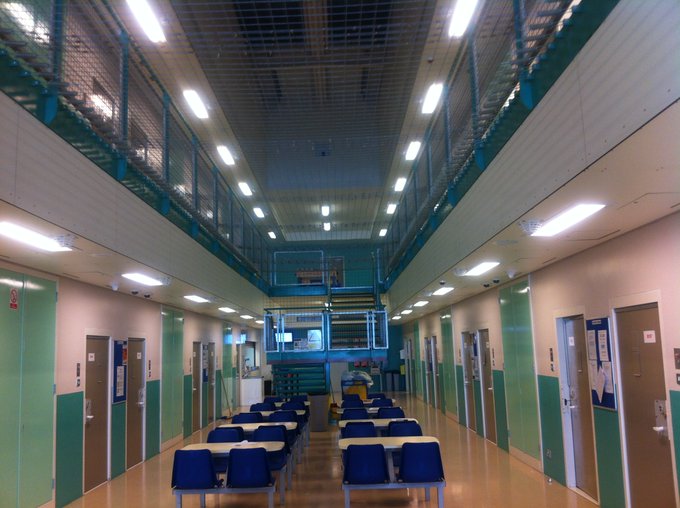 You can read the 33-page report here.
Brook House is located at Gatwick Airport and holds up to 448 adult male detainees, though the numbers held at the centre in 2020 were lower than in previous years due to Covid-19.
Overall, the IMB found in their annual report that detainees were generally treated humanely at Brook House, but it was not a safe place for vulnerable detainees being held there who had arrived in the UK after crossing the Channel in small boats.
From late July 2020, the centre's detainee population shifted to a population of almost exclusively detainees who had crossed the Channel on small boats and who were later held at Brook House pending removal under the Dublin Convention via an intensive programme of charter flights.
Brook House IMB said: "The combination of the compressed nature of the charter flight programme, with Brook House as its sole base for Dublin Convention flights, and the fundamental changes in the centre's population and nationalities, their different vulnerabilities and their needs, put the centre's systems, detainees and staff under great stress and raised some serious concerns for the Board. Most notably, there was a dramatic increase in levels of self-harm and suicidal ideation, deficiencies in the induction process and increased needs for legal support and Detention Centre Rule 35 assessments."
The IMB considers that the significant increase in self-harm and suicide risk among detainees was directly linked to the higher level of vulnerability of the small-boat population and the intensive programme of Dublin Convention charter flights.
Members of the IMB found: "[D]etainees often seemed fearful and anxious about their removal and what might await them; they were sometimes bewildered about their detention, and they were also affected by the hopelessness and anxiety of those around them. This was the environment in which the compressed Dublin Convention programme of removals was run by the Home Office."
Noting the high numbers of detainees at Brook House who required constant supervision by officers to prevent self-harm, the IMB stated: "In writing this report, the Board struggles to convey how disturbing these numbers of detainees on constant supervision are. Concern about a detainee's state of mind must be very high indeed to justify assigning staff to watch them at all times. Moreover, these are only the most extreme cases; more detainees were, at the same time, on hourly, overnight or less frequent watch.
"The numbers were so high that one member of the mental health team said that he was spending almost all his time on constant supervision reviews, and struggled to find time to provide other care. In September, the Board asked the Home Office if there would be provision for extra mental health resource which could allow focus on preventative measures to alleviate stress and anxiety. The response was that healthcare staff had not requested any additional resource."
Mary Molyneux, the chair of Brook House, said: "While we consider that men detained in Brook House are generally treated humanely, the impact of the Home Office's unusually compressed charter flight programme on an especially vulnerable population led to unprecedented levels of self-harm and suicidal thoughts and attempts in the last five months of 2020. Our concerns were such that we wrote to the Home Office minister about them in October. These flights stopped in December."
The IMB noted that a majority of the men detained at Brook House for removal were later released, raising further concerns about why they were detained in the first place.
The report states: "Large numbers of detainees were detained for removal but were later released, having been exposed to the harmful effects of detention in the interim: 53% of those detained in 2020 were released, with the level rising to 72% between August and December, when the charter programme was being run."
A Home Office spokesperson was quoted by the Guardian as saying in response to the IMB's report: "The health and welfare of those in detention is of the utmost importance. We have clear, established processes to ensure people at risk are given extra support and the report demonstrates that these are used appropriately. We are glad that the report acknowledges the work done by staff in very challenging circumstances and that those detained were treated humanely. Immigration detention is always considered on a case by case basis and we will continue to work to ensure that the needs of those in detention are met. But, as the public would expect, we remain determined to remove those with no right to be in the UK."