Summary:
Mr Justice Walker finds there are "grounds for real concern about access to justice"
Date of Publication:
15 March 2019
Medical Justice: High Court orders suspension of Home Office policy of deportations without warning
15 March 2019
EIN
In a major development late yesterday, Medical Justice announced it had been successful in a High Court challenge against the Government's "Removal Notice Window" policy.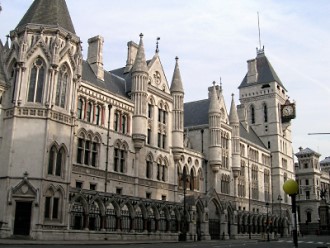 Under the policy, an individual is given between 72 hours and 7 days notice that they can be removed from the UK at some point during the subsequent 3 months without any warning.
Medical Justice said Mr Justice Walker ordered the suspension of the policy after finding there were grounds for real concern about access to justice. The interim injunction was granted along with permission for a full judicial review, which will be heard in June or July.
Medical Justice explained: "A removal window notice can be given where arrangements for the person's removal has not yet been made. The Home Office's rationale is to prompt migrants to raise any human rights claims or other reasons for remaining in the UK. However migrants are expected to do this within the very short notice periods which is almost impossible if they do not have a lawyer. Even if they do make those further submissions within the short notice period, there is no time limit on when the Home Office have to make a decision and almost invariably it is made during the removal window – when the migrant does not know when they will be removed. Decisions which could be challenged in the courts can then be given to migrants shortly before removal and even on the same day, making it impossible for the individual to challenge an unlawful removal."
Charlotte Kilroy QC, who appeared for Medical Justice, was quoted by the Mirror as telling the court: "The notice period is so short that the representations that are supposed to follow from this notice of liability to removal expires before any reasonable person - any person - can realistically both make those representations and receive from the Secretary of State a decision upon them".
Kilroy said the Secretary of State had designed a policy which was "hard-wired to produce a situation where there is no access to justice in relation to the decisions that he makes."
BBC News reported that the decision means the Home Office must immediately cancel 69 removals scheduled for the coming days. The court heard during the hearing that hundreds, if not thousands, of people were probably subject to the policy in any one year, though Medical Justice notes that the Home Office has refused to disclose figures.
Medical Justice said yesterday's ruling had struck a serious blow against the Government's "hostile environment" strategy against migrants.
A Medical Justice spokesperson said: "Denying extremely vulnerable people access to justice on this massive scale is a hidden issue causing serious harm and risking life … Clients we have managed to remain in contact with have described terrible consequences of being removed with no legal advice and access to the courts. Some have been removed to countries they fled persecution from, and have not been heard of again."
Christina Blacklaws, president of the Law Society of England and Wales, said: "The Law Society welcomes the High Court decision to suspend the current immigration policy which unjustifiably allows for people to be ejected from the UK with just hours' notice, creating a grave risk of unlawful removal that may put lives at risk."
A Home Office spokeswoman was quoted by the Mirror as saying: "We are disappointed with the outcome of [yesterday's] hearing. As legal proceedings are ongoing it would be inappropriate to comment further."
In brief guidance to practitioners, the Immigration Law Practitioners' Association (ILPA) said today: "The upshot is this: if any of your clients have been given removal windows or limited notice of removal (21 day removal window) you should immediately inform the SSHD that your clients must now be given proper advance notice of removal directions i.e. with the time and date of removal."