Summary:
Lib Dems say immigration system in desperate need of reform and promise a fair system that works for everyone
Date of Publication:
20 November 2019
Liberal Democrats manifesto policies include retaining free movement, scrapping the hostile environment and introducing a time limit on immigration detention
20 November 2019
EIN
The Liberal Democrats have today released their manifesto for the 12 December general election.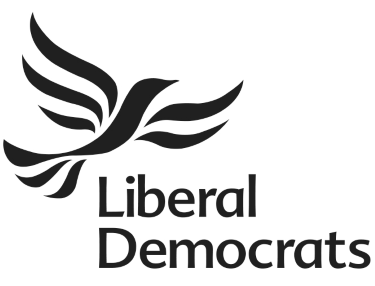 It's built around the key policy of revoking Article 50 to stop Brexit, thus retaining freedom of movement.
The party's pledges on immigration include scrapping the 'hostile environment', introducing a 28-day time limit on immigration detention, and giving asylum seekers the right to work.
The fee for registering a child as a British citizen would also be cut to the cost of administration.
Christine Jardine, the Liberal Democrats Shadow Home Secretary, said the party would introduce "a fair, effective immigration system that treats everyone with dignity and respect."
We've excerpted the sections on immigration and asylum from the Liberal Democrats manifesto below (and we'll do the same for the Conservative and Labour manifestos when they are released):
______________________________
LIBERAL DEMOCRAT MANIFESTO
[…]
A Compassionate and Effective Immigration System
Britain's immigration system is in desperate need of reform. The Conservatives' hostile environment has caused far too many innocent people to have their rights violated – most notably the Windrush generation. The NHS can't recruit the doctors and nurses it needs; families are separated by unfair, complex visa requirements; people are detained indefinitely, in inhumane conditions and at great expense. Decades of incompetence, cruelty and hostile rhetoric from Labour and Conservative Home Secretaries have shattered confidence in the system.
The Liberal Democrats are the only party with a plan for a fair migration system that works for everyone. A plan to ensure that migrants coming to the UK are welcomed for the skills and contribution that they bring, while ensuring that everyone has confidence that the immigration system is functioning as it should. We will:
● Stop Brexit and save EU freedom of movement.
● Scrap the Conservatives' hostile environment.
● Invest in officers, training and technology to prevent illegal entry at Britain's borders, assist seekers of sanctuary and combat human trafficking and the smuggling of people, weapons, drugs and wildlife.
● Make immigration detention an absolute last resort, introduce a 28-day time limit on detention and close seven of the UK's nine detention centres.
● Establish a firewall to prevent public agencies from sharing personal information with the Home Office for the purposes of immigration enforcement and repeal the immigration exemption in the Data Protection Act.
● Move policymaking on work permits and student visas out of the Home Office and into the Departments for Business and Education respectively, and establish a new arms-length, non-political agency to take over processing applications.
● Replace Tier 2 work visas with a more flexible merit-based system.
● Introduce a 'Training up Britain' programme to make the most of migrants' skills.
● Create a new two-year visa for students to work after graduation.
● Reduce the fee for registering a child as a British citizen from £1,012 to the cost of administration.
● Abolish the arbitrary, complex minimum income requirement for spouse and partner visas.
● Waive application fees for indefinite leave for members of the Armed Forces on discharge and their families.
● Enable people who came here as children to apply for resident status.
Dignity for Refugees and Asylum Seekers
We must do all we can to protect people forced to flee their homes to escape war and persecution. The UK has a proud history of providing sanctuary to those in need, but Labour and Conservative governments have introduced a harsh system that fails to respect people's dignity. Thousands of asylum seekers are forced to wait many months for a decision, unable to work, rent a home or support their families. Too many people are wrongly denied asylum, with 40 per cent of refusals overturned on appeal. Liberal Democrats are the only party who can make the system work fairly for seekers of sanctuary. We will:
● Give asylum seekers the right to work three months after they have applied, enabling them to work in any role so that they can support themselves, integrate into their communities and contribute through taxation.
● Provide safe and legal routes to sanctuary in the UK by resettling 10,000 vulnerable refugees each year and a further 10,000 unaccompanied refugee children from elsewhere in Europe over the next ten years, and expanding family reunion rights.
● Fund community-sponsorship projects for refugees, and reward community groups who develop innovative and successful ways of promoting social cohesion.
● Offer asylum to people fleeing the risk of violence because of their sexual orientation or gender identification, end the culture of disbelief for LGBT+ asylum seekers and never refuse an LGBT+ applicant on the basis that they could be discreet.
● Move asylum policymaking from the Home Office to the Department for International Development and establish a dedicated unit to improve the speed and quality of decision-making.
● Provide free basic English lessons to refugees and asylum seekers and scrap the 16 hours-per-week rule with respect to financial support for those unable to work due to insufficient English.
● Provide public health services, including maternity services, to people from the moment they arrive in the UK.
● Increase the 'move-on period' for refugees from 28 days to 60 days.