Summary:
Ed Miliband says new Bill would feature in first Queen's Speech, says Labour will only make "credible" promises on immigration it can keep
Date of Publication:
28 April 2015
Labour Party promises new Immigration Bill within 100 days
28 April 2015
EIN
The Labour Party said today that an Immigration Bill would feature in its first Queen's Speech should it win the forthcoming general election, BBC News reported.
Speaking today in Barry, Ed Miliband criticised the Conservatives' "broken promise" to cut net migration to tens of thousands, and said Labour would only make "credible" promises it can keep.
"If I am prime minister we will begin work immediately to fix our immigration system with a plan founded on fair rules, where wages can't be undercut and benefits must be earned; a plan where our borders and our communities are strengthened," Miliband was quoted as saying.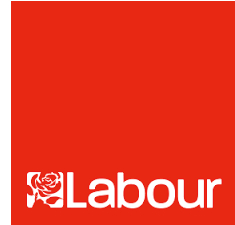 A Labour press release lists the following actions that a Labour government will take on immigration in its first 100 days:
1. Recruiting 1,000 extra borders staff, paid for by a small charge on non-visa visitors to the UK.
2. Stopping those who have committed serious crimes coming to Britain and deporting those who commit them after they arrive.
3. Introducing full exit checks, so that we can count people in and out of the country.
4. Ending the indefinite detention of people in the asylum system and upholding our traditions and obligations on refugees.
5. Keeping the cap on workers from outside the EU and tightening the rules by requiring large firms hiring workers from outside to offer apprenticeships here.
6. Making it illegal for employers to undercut wages by exploiting workers – and enforcing this law with a special 100-strong Home Office unit with investigatory powers.
7. Banning recruitment agencies from hiring only from overseas.
8. Closing the agency workers loophole where employers are able to use agency staff as a way to undercut the wages of permanent staff.
9. Preventing people who come here from claiming benefits for at least two years or sending child benefit to families living abroad.
10. Requiring people working in public services in public facing roles to speak English.
A Conservative spokesman told BBC News: "The Conservatives have a plan to control immigration and build a system that puts the British people first. We will regain control of EU migration by reforming welfare rules, tackle criminality and abuse of free movement and cut immigration from outside the EU."
Theresa May said her party had "set out a credible plan for what we would do for the future, in terms of tightening up, not just on EU immigration but also on people from outside the EU."
According to BBC News, the Liberal Democrats' Norman Baker said he believed current levels of net migration were probably too high but a target to reduce the figure to the tens of thousands was "non-deliverable".