Summary:
Senior President of Tribunals publishes his annual report for 2020
Date of Publication:
29 July 2020
Judge Michael Clements and Sir Peter Lane review the year in the Immigration and Asylum Chambers of the First-tier Tribunal and Upper Tribunal
29 July 2020
EIN
Sir Ernest Ryder, the Senior President of Tribunals, has today published his annual report for 2020.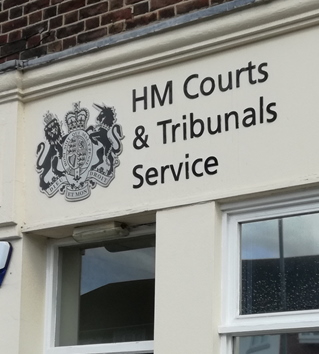 The full 142-page report is here. The report's reviews on the Upper Tribunal (Immigration and Asylum Chamber) and the First-tier Tribunal (Immigration and Asylum Chamber) are excerpted below.
This year's report is the sixth and final report by Sir Ernest Ryder ahead of his retirement. In the introduction, he notes: "The national emergency of COVID-19 has provided a backdrop for my last six months in office. The response of the tribunals was to ensure that by leadership of the tribunals justice system we could keep the tribunals open providing urgent decision making for our most vulnerable users. We designed a suite of emergency legislative provisions, rule changes, practice directions and guidance to facilitate that aim. Overnight we changed from paper-based face-to-face hearings to remote hearings by audio and video means using new technology and a host of innovative workarounds provided by judges and staff alike."
The reviews of the Immigration and Asylum Chambers by Sir Peter Lane and Judge Michael Clements follow below:
_________________________________
Senior President of Tribunals'
Annual Report
2020
[…]
Annex A
Upper Tribunal
[…]
Immigration and Asylum Chamber
President: Sir Peter Lane
The effect on the Immigration and Asylum Chamber (UTIAC) of the Covid-19 pandemic, which began in late March 2020, will be addressed elsewhere. Over the previous 12 months, there have been a number of positive developments in the Chamber, which will continue to serve us in good stead in the situation in which the country currently finds itself.
The first development was the arrival during the summer of 2019 of nine new salaried judges, following the Judicial Appointments Commission (JAC) selection exercise about which I wrote last year. They are Mark Blundell, John Keith, Vinesh Mandalia, Hugo Norton-Taylor, David Pickup, Declan O'Callaghan, Rebecca Owens, Daniel Sheridan and Stephen Smith. They have already made a huge contribution to the work of the Chamber, thanks to their aptitude and enthusiasm. Indeed, it is hard to remember life without them.
Last year, I described the work of UTIAC's Lawyers. This continues to grow in significance. Lydia Watton has joined the team and quickly established her position. The Lawyers are now supported by two caseworkers, Zeenat Jiwani and Robyn Keegan.
The position regarding workload has been transformed since my last report. Not only have we benefited from the new salaried cadre, but there has been a reduction in the number of appeals and judicial reviews made to UTIAC. The reduction in appeal work from the First-tier Tribunal has meant there have been fewer opportunities for deputy UTIAC judges to sit. We recently saw the appointment of 17 deputies, as a result of the JAC competition, which was planned well before the downturn in work. I am very grateful to the deputies for their understanding during this time. Not only must we be ready, when things change; the Chamber needs to ensure that there is a new generation of judges ready to take over from the previous one.
Speaking of generational change, we recently bid farewell to Ken Craig who, after an illustrious career at the chancery bar, has been a judge in the UTIAC (and its predecessor) since 2004. We shall very much miss Ken, not only for his knowledge and judgement but for his great sense of collegiality. It is a matter of much regret to us all that we were unable to say "goodbye and thank you" to Ken at the retirement dinner which Lesley Smith had arranged for late March. I very much hope that there will be an opportunity to do so, at some point, without needing to have recourse to "virtual" means.
In summer 2020, Bernard Dawson will also be retiring. Both the Chamber as a whole and I personally owe Bernard a huge debt. He was Principal Resident Judge during a time of significant challenges. When I became President in October 2017, Bernard kindly agreed to continue in this role for six months, thereby saving me from many a potential mishap. For the past two years, Bernard has sat in Scotland and NE England; as well as Field House, where he has continued to demonstrate his aptitude for producing country guidance decisions. Given his wide interests and energy, I am sure Bernard's retirement will be an extremely active one.
Mark O'Connor, UTIAC's Principal Resident Judge, continues to be indispensable. Enjoying the full confidence of both judicial and administrative colleagues, he copes calmly and skilfully with the daily myriad challenges inherent in running the largest of the Chambers of the Upper Tribunal. We were delighted when, last year, Mark was appointed a deputy High Court judge.
UTIAC has continued to benefit from the tours of duty undertaken by Queen's Bench High Court judges and judges of the Court of Session. The resulting cross-pollination of knowledge and experience is important.
As foreshadowed in last year's report, we have held a number of UTIAC hearings in Parliament House, Edinburgh. Most recently, I sat there with Lord Matthews; the first occasion on which a judge of the Court of Session has sat in UTIAC in Scotland. I am very grateful to him and to the Lord President for making this possible.
Melanie Plimmer's first year as UTIAC's judge in charge of training has been enormously successful. She has forged a good working relationship with the Judicial College and introduced a number of new training ideas, most recently at the annual training for salaried judges in February 2020. She is currently developing innovative "virtual" training for the recently-appointed deputies. She too was appointed as a deputy High Court judge last year.
Judicial colleagues continue to be active in many other ways, which not only support and enhance the core function of deciding cases but also serve other socially important functions. Jeremy Rintoul has led on the production of new guidance for judges and users on permission to appeal, as well as contributing judicial oversight to IT projects that directly affect the Chamber. Judith Gleeson exercises delegated functions of the Senior President of Tribunals in respect of international matters and IT. She is also the UTIAC judge with special responsibility for deputies. We are very much in her debt. John Keith has addressed schools on the work of a judge and, together with Melissa Canavan, is developing a short video on the subject, designed for young people. Colleagues continue to be active in the international training of judges.
UTIAC enjoys a close relationship with the Administrative Court. In March 2020, Mr Justice Supperstone retired, having led that Court with distinction during my time as President. We look forward to an equally productive relationship with his successor, Mr Justice Swift.
Throughout my time as President, I have been exceptionally fortunate to enjoy the support and advice of UTIAC's Vice President, Mark Ockelton. It is not possible to overstate his contribution to the Chamber, or to the jurisprudence of the immigration jurisdiction in general.
The following schedule, compiled up to early March 2020, gives an indication of the Chamber's work in shaping that jurisprudence.
[…]
Annex B
First-tier Tribunal
[…]
Immigration and Asylum Chamber
President: Judge Michael Clements
The Jurisdictional Landscape
The Immigration and Asylum Chamber (FtTIAC) is the second largest of the seven Chambers of the First-tier Tribunal. Appeals are usually considered by a judge sitting alone against decisions of the Home Secretary or Entry Clearance Officers about entry to, entitlement to stay in, and removal from, the United Kingdom.
The work of the Chamber is largely human rights based. The varied case load includes hearing appeals from persons seeking international protection in the United Kingdom (asylum or humanitarian protection), including those who have suffered war or conf lict trauma; been trafficked into prostitution or slave labour; been at risk because of gender, religion or sexuality; and appeals from those convicted of serious offences in respect of whom the Secretary of State has decided to make a deportation order and where the tribunal must determine whether the appellant's other circumstances outweigh the public interest in removal.
In other cases, the Tribunal may be required to decide whether a person should lose their British nationality because of their conduct; whether a family member should be allowed to come to the United Kingdom to enjoy family life. A balancing exercise is frequently required and the Tribunal must establish where the public interest lies (including determining issues such as whether a marriage is genuine; whether EEA Regulations apply and whether there are public security reasons sufficient to justify the removal of an individual from the United Kingdom).
The jurisdiction of the FtTIAC also extends to issues of citizenship, and whether bail should be granted to persons held in immigration detention.
Caseload
The number of appeals received and disposed of by the FtTIAC during the period covered by this report are set out in the following table, together with those of the previous year for comparison.
| | | |
| --- | --- | --- |
| Year | Appeals received | Appeals disposed of |
| 2018-19 | 43,355 | 59,407 |
| 2019-20 | 41, 895 | 49,813 |
Reform
Reform has been a constituent part of the future plans of our Chamber for over two years. The FtTIAC Reform Team became the first to conceive and then design an end-to-end online appeals process, which takes us well beyond the more piecemeal approach of updating only discrete areas of existing practices.
An appeal once started online now follows a coherent path. It will be case managed throughout by a Tribunal Caseworker (TCW) with a view to minimising adjournments and maximising fairness to the parties. Under the new process, cases are not listed until they are ready to be heard, thus minimising the need for adjournments.
Reform also introduces the Appeal Skelton Argument (ASA). This anticipates that a represented appellant will provide a document split into three distinct parts: a summary of the factual matrix upon which the appellant relies and seeks to prove, a schedule of issues in the form of questions and a commentary on the appellant's case, by reference to case law and evidence uploaded onto the system. Thereafter, and within prescribed time limits, the Secretary of State is required to meaningfully engage with that case. Early signs bode well for the future. Since the launch at the end of January 2019 the number of decisions withdrawn by the Secretary of State in favour of a grant of leave has remained about 17 per cent. This tends to suggest that in the past some appellants may not have been making sufficiently clear to the Secretary of State, either in their grounds or in their production of evidence, why it was that the decision was said to be wrong.
Online appeals are now capable of being received and processed at all hearing centres. The first appeals to be piloted have been international protection appeals (as at mid-April the pilot had received 412 such appeals with 66 hearings having been conducted).
Pilot Practice Directions have been carefully drafted to ensure that unrepresented appellants are not disadvantaged in their use of the system; the represented appellant's ASA is dispensed with in favour of a series of questions that are designed to take the appellant to a similar stage as the represented appellant, thereby enabling a meaningful review by the Secretary of State to take place.
A considerable amount of peripheral work has been done by the FtTIAC Reform Team to bring this project to life. The changes in the way of working required by reform mean that the Tribunal Procedure (First-tier Tribunal) (Immigration and Asylum Chamber) Rules 2014 need to be revisited. Ultimately it will be a matter for the Tribunal Procedure Committee (TPC) what amendments to the existing rules are brought into being, but I am grateful to all those who were involved in drafting changes for the TPC's consideration as well as for the representations made.
Still further and because of the very significant part that TCWs will play in reform within this jurisdiction, a comprehensive review has taken place of the ways in which TCWs conduct themselves in the tasks delegated to them. A number of judges have been working very closely with our TCWs to train them to meet the skills required. A Code of Conduct together with guidance for TCWs is currently being considered. I also welcome the contribution that the newly appointed Senior TCWs will bring to reform.
This project is not without its challenges. Although the FtTIAC has been working closely, another team has been responsible for the Expert User Interface, which is the platform through which all reform projects from all jurisdictions will operate. There will inevitably be problems as these two systems come together, but I am confident that the challenges will be met.
Of greater concern has been the impact of reform on the way Legal Aid payments are made in England, Wales and Northern Ireland. I am acutely aware that the requirement to draft an ASA under the current Legal Aid contract means that in cases where the Secretary of State withdraws her decision there is a risk that some legal representatives may be under compensated. That is because of the focus under the current public funding arrangements on the hearing date. I want to express my gratitude to all those representatives and other stakeholders who have borne with us and provided valuable feedback as we seek to provide a remedy to this particular challenge.
By September 2020 it is intended that all appeal types will be capable of being brought online. I am pleased to report that so far, the FtTIAC reform team have managed to keep to every target date that they have set themselves in order to deliver the finished product on time.
We continue to make steady and encouraging process, and our Chamber owes a great deal of gratitude to Resident Judge David Zucker and his dedicated reform team for driving through the necessary changes to make the digital reform of our processes and the front loading of case management in our appeals a reality.
As this report goes to press, sweeping new developments have taken place as a result of the Covid-19 outbreak. This has led to an acceleration of the implementation of reform process, the better to facilitate remote working as the FtTIAC manages the conditions we now find ourselves having to adapt. I have prepared a short supplement to this review setting out how we have responded to the challenge.
Other developments
In addition to its work on reform, the FtTIAC continues to pilot new initiatives while looking to improve the working environment for our users and judicial office holders alike. Such initiatives have included the introduction of new practice directions, including two conferring extended powers on TCWs; producing new user guidance for litigants in person and children as litigants; additional provision for vulnerable users, including those with disability; training over 140 new salaried and fee-paid judges; extending methods of communication between our various centres through our monthly newsletter and the introduction of the FtTIAC's national website, hosted through e-judiciary, which has seen over 800 judicial office holders access the site and make over 16,000 visits since its launch.
In terms of developments in the law, we have heard and decided appeals under section 94B of the Nationality, Immigration and Asylum Act 2002 where the First-tier Tribunal is required to address the questions set out in AJ (s 94B: Kiarie and Byndloss questions) Nigeria [2018] UKUT 00115 (IAC). We have also offered additional training to our leadership judges in relation to permission to appeal applications and the use of rule 35 of the Tribunal Procedure (First-tier Tribunal) (Immigration and Asylum) Rules for obvious errors of law, to avoid cases proceeding to the Upper Tribunal where costs and time can otherwise be saved by an early set aside through consultation with the parties. We have also offered further training on the appointment of litigation friends following the decision in R (on the application of JS and Others) v Secretary of State for the Home Department (litigation friend – child) [2019] UKUT 00064 (IAC) and AM (Afghanistan) v. Secretary of State for the Home Department (2017) EWCA Civ all 1123.
Elsewhere, I congratulate our judges who continue to champion judicial outreach, affirming my Chamber's commitment to diversity, social mobility, the development of judicial careers and improving community relations. Individual judges have visited a number of schools, colleges of further education and universities, in addition to hosting would-be judicial officeholders under the mentoring scheme for applicants who are interested in the work of our Chamber. We have also looked to increase awareness of the work of the FtTIAC through engagement with the media (BBC Radio's 'Law in Action'), professional associations, Tribunal User Groups and the like. Some of our hearing centres are frequent hosts to visits by students, academics and judicial colleagues from overseas, which encourages greater understanding of our work and of the rule of law generally.
I am also pleased to see our Chamber increasing and developing international ties by engaging with the European Asylum Support Office in Malta and assisting with the training of the judiciary in other jurisdictions. I extend my warmest thanks to Resident Judge Julian Phillips, our judicial training lead, and his two deputy training judges, Anna-Rose Landes and Jonathan Holmes, for all they do to deliver first-rate training to our growing cohort of judges and TCWs. Beyond the above, while EU-exit has now been achieved by way of the withdrawal agreement and the 2018 and 2020 Acts, some uncertainty remains as to what the implications will be, if any, for the FtTIAC in terms of workload. That is likely to become clearer later this year as the appeal rights provided for in the EU Settlement Scheme begin to generate new cases for the Tribunal.
As alluded to above, this report is being signed off during what is undoubtedly the biggest challenge of not only my presidency, but also to the effective working of the judiciary as a whole, the Covid-19 pandemic. Decisions are being made rapidly to respond to changing news stories and ensure the safety of our judges and our users. I thank my leadership team for their continued efforts and support in this regard and wish my entire Chamber, their families and loved ones, the very best as we tackle this unprecedented turn of events.
People
It is not often in any jurisdiction that an individual becomes a Resident Judge of one hearing centre let alone four and yet over his long career Donald Conway served as the Resident Judge in North Shields, Manchester, Hatton Cross and finally in Glasgow. Donald, who also served as a Judge of the Upper Tribunal, retired at the end of October 2019 and his considered style and self-deprecating good humour will be sorely missed within our Chamber. He leaves with our warmest best wishes for the future.
While we have lost a number of judges, both salaried and fee-paid to retirement and in some cases to appointment to other jurisdictions this year. Two deserve special mention. Designated Judge John Manuell acted as deputy training judge for a number of years and a whole generation of our judges owes him a debt of gratitude for his loyal and dedicated service in that role to our jurisdiction. Equally, our collective thanks go to Designated Judge John Macdonald who retired this year having spent nearly 50 years at the forefront of Scottish justice and over 20 years within the IAC.
We were particularly pleased to congratulate Resident Judge Mark Sutherland Williams on his elevation to the presidency of the Health, Education and Social Care Chamber and send with him our best wishes as he begins the next chapter of his career.
This report would not be complete without acknowledging that little of what has been achieved this year would have been possible without the hard work and dedication of our judges and our administrative staff, or the support and cooperation of our various stakeholders, including our partners in the other Chambers and the Upper Tribunal (IAC) so ably led by Sir Peter Lane.
I wish to convey my personal thanks to not only my immediate team of Resident Judges, but also the presidential team at Field House, in particular Jane Blakelock and Rob Theodosio, together with Natalie Mountain and her team, for their continued hard work and support, not only to me personally, but also the Tribunal. My thanks also go to the administrative team in the Senior President's office for its helpful and unstinting support.
Conclusion
Finally, I have been reflecting on the work of Sir Ernest Ryder, Senior President of Tribunals, who has worked tirelessly on behalf of not only this jurisdiction, but also the wider tribunals family over the last five years. My leadership judges and I warmly welcomed Sir Ernest's 'Modernising Tribunals' report and his Innovation Plan, together with Sir Keith Lindblom's review of tribunals and the recommendations set out therein.
All of this will now form part of Sir Ernest's legacy as this year marks the end of his tenure in that role and on behalf of myself and my Chamber, I wish to publicly thank him for his leadership, friendship and dedication to our cause and relay to him our very best wishes for the future.
[…]
Annex E
Important Cases
[…]
Immigration and Asylum Chamber
| | | |
| --- | --- | --- |
| Case | Subject | Commentary |
| Imran (Section 117C(5); children, unduly harsh) [2020] UKUT 83 (IAC), 11 February 2020 | Children | To bring a case within Exception 2 in s.117C(5) of the Nationality, Immigration and Asylum Act 2002, the 'unduly harsh' test will not be satisfied, in a case where a child has two parents, by either or both of the following, without more: (i) evidence of the particular importance of one parent in the lives of the children; and (ii) evidence of the emotional dependence of the children on that parent and of the emotional harm that would be likely to flow from separation. Consideration as to what constitutes 'without more' is a fact sensitive assessment. |
| Patel (British citizen child – deportation) [2020] UKUT 45 (IAC), 29 January 2020 | Children | In its application to a "qualifying child" within the meaning of section 117D of the Nationality, Immigration and Asylum Act 2002, section 117C (5) imposes the same two requirements as are specified in paragraph 399(a)(ii) of the Immigration Rules; namely, that it would be unduly harsh for the child to leave the United Kingdom and for the child to remain. In both section 117C (5) and paragraph 399(a)(ii), what judicial decision-makers are being required to assess is a hypothetical question – whether going or staying 'would' be unduly harsh. They are not being asked to undertake a predictive factual analysis as to whether such a child would in fact go or stay. |
| SD (British citizen children – entry clearance) Sri Lanka [2020] UKUT 43 (IAC), 23 January 2020 | Children | British citizenship is a relevant factor when assessing the best interests of the child. British citizenship includes the opportunities for children to live in the UK, receive free education, have full access to healthcare and welfare provision and participate in the life of their local community as they grow up. There is no equivalent to s.117B (6) of the Nationality, Immigration and Asylum Act 2002 in any provision of law or policy relating to entry clearance applicants. In assessing whether refusal to grant a parent entry clearance to join a partner has unjustifiably harsh consequences, the fact that such a parent has a child living with him or her who has British citizenship is a relevant factor. However, the weight to be accorded to such a factor will depend heavily on the particular circumstances and is not necessarily a powerful factor. |
| BF (Tirana – gay men) Albania CG [2019] UKUT 00093 (IAC), 26 March 2019 | Country Guidance | Particular care must be exercised when assessing the risk of violence and the lack of sufficiency of protection for openly gay men whose home area is outside Tirana, given the evidence of openly gay men from outside Tirana encountering violence as a result of their sexuality. Such cases will turn on the particular evidence presented. Turning to the position in Tirana, in general, an openly gay man, by virtue of that fact alone, would not have an objectively well-founded fear of serious harm or persecution on return to Tirana. |
| PS (Christianity - risk) Iran CG [2020] UKUT 46 (IAC), 20 February 2020 | Country Guidance | This country guidance applies to protection claims from Iranians who claim to have converted from Islam to Christianity. Insofar as they relate to non-ethnic Christians, this decision replaces the country guidance decisions in FS and Others (Iran – Christian Converts) Iran CG [2004] UKIAT 00303 and SZ and JM (Christians – FS confirmed) Iran CG [2008] UKAIT 00082 which are no longer to be followed. Decision makers should begin by determining whether the claimant has demonstrated that it is reasonably likely that he or she is a Christian. If that burden is discharged further specified considerations apply. In cases where the claimant is found to be insincere in his or her claimed conversion, there is not a real risk of persecution 'in-country'. There being no reason for such an individual to associate himself with Christians, there is not a real risk that he would come to the adverse attention of the Iranian authorities. Decision-makers must nevertheless consider the possible risks arising at the 'pinch point' of arrival. |
| SMO, KSP & IM (Article 15(c); identity documents) Iraq CG [2019] UKUT 400 (IAC), 20 December 2019 | Country Guidance | This new Country Guidance determination on Iraq considers several issues including the risk of indiscriminate violence amounting to serious harm within the scope of Article 15(c) of the Qualification Directive; documentation and feasibility of return; civil status identity documentation; internal relocation within GOI-Controlled Iraq; and returns to the Iraqi Kurdish Region. This decision replaces all existing country guidance on Iraq. |
| MS (s.117C(6):"very compelling circumstances") Philippines [2019] UKUT 00122 (IAC), 4 March 2019 | Deportation | In determining pursuant to section 117C(6) of the Nationality, Immigration and Asylum Act 2002 whether there are very compelling circumstances, over and above those described in Exceptions 1 and 2 in subsections (4) and (5), such as to outweigh the public interest in the deportation of a foreign criminal, a court or tribunal must take into account, together with any other relevant public interest considerations, the seriousness of the particular offence of which the foreign criminal was convicted; not merely whether the foreign criminal was or was not sentenced to imprisonment of more than 4 years. |
| RA (s.117C:"unduly harsh"; offence: seriousness) Iraq [2019] UKUT 00123 (IAC), 4 March 2019 | Deportation | In KO (Nigeria) & Others v Secretary of State for the Home Department [2018] UKSC 53, the approval by the Supreme Court of the test of "unduly harsh" in section 117C(5) of the Nationality, Immigration and Asylum Act 2002, formulated by the Upper Tribunal in MK (Sierra Leone) v Secretary of State for the Home Department [2015] UKUT 223 (IAC), does not mean that the test includes the way in which the Upper Tribunal applied its formulation to the facts of the case before it. The way in which a court or tribunal should approach section 117C remains as set out in the judgment of Jackson LJ in NA (Pakistan) & Another v Secretary of State [2016] EWCA Civ 662. Determining the seriousness of the particular offence will normally be by reference to the length of sentence imposed and what the sentencing judge had to say about seriousness and mitigation; but the ultimate decision is for the court or tribunal deciding the deportation case. |
| Banger (EEA: EFM – Right of Appeal) [2019] UKUT 00194 (IAC), 10 April 2019 | European Union | The Immigration (European Economic Area) Regulations 2016 ('the 2016 Regs') specifically excluded a right of appeal for Extended Family Members ('EFMs'). The 2016 Regs have been amended pursuant to the Immigration (European Economic Area Nationals) (EU Exit) Regulations 2019, with effect from 29 March 2019, so as to provide EFMs with a right of appeal. This does not have retrospective effect. It is open to those EFMs against whom a decision was made under the 2016 Regs but before 29 March 2019 to request a new decision from the Secretary of State in order to generate a right of appeal. |
| Rehman (EEA Regulations 2016 – specified evidence) [2019] UKUT 195 (IAC), 10 April 2019 | European Union | The principles outlined in Barnett and Others (EEA Regulations; rights and documentation) [2012] UKUT 142 are equally applicable to The Immigration (European Economic Area) Regulations 2016. Section 1 of Schedule 2 to these regulations provides that the sole ground of appeal is that the decision breaches the appellant's rights under the EU Treaties in respect of entry to or residence in the United Kingdom. The provisions contained in regulations 21 and 42 must be interpreted in the light of European Union law. In some cases, this might involve ignoring the requirement for specified evidence altogether if a document is not in fact required to establish a right of residence. |
| ZA (Reg 9. EEA Regs; abuse of rights) Afghanistan [2019] UKUT 281 (IAC), 31 July 2019 | European Union | The requirement to have transferred the centre of one's life to the host member state is not a requirement of EU law, nor is it endorsed by the CJEU.Where an EU national of one state ("the home member state") has exercised the right of freedom of movement to take up work or self-employment in another EU state ("the host state"), his or her family members have a derivative right to enter the member state if the exercise of Treaty rights in the host state was "genuine" in the sense that it was real, substantive, or effective. It is for an appellant to show that there had been a genuine exercise of Treaty rights. The question of whether family life was established and/or strengthened, and whether there has been a genuine exercise of Treaty rights requires a qualitative assessment which will be fact-specific. If it is alleged that the stay in the host member state was such that reg. 9 (4) applies, the burden is on the Secretary of State to show that there was an abuse of rights. |
| Rana (s. 85A; Educational Loans Scheme) [2019] UKUT 00396 (IAC), 15 November 2019 | Evidence | There was nothing in s 85A of the 2002 Act preventing the Secretary of State from adducing evidence. The requirement to show that a loan was "part of an Academic or Educational Loan Scheme" for the purposes of paragraph 1B(d)(7) of Appendix C is not met merely by showing that the loan was for educational purposes. Such a scheme will have some element of government or official involvement, will be of advantage to students in comparison with ordinary commercial loans, and will be concerned with the loans as a group as well as individually. |
| SB (vulnerable adult: credibility) Ghana [2019] UKUT 00398 (IAC), 22 November 2019 | Evidence | The fact that a judicial fact-finder decides to treat an appellant or witness as a vulnerable adult does not mean that any adverse credibility finding in respect of that person is thereby to be regarded as inherently problematic and thus open to challenge on appeal. By applying the Joint Presidential Guidance Note No 2 of 2010, two aims are achieved. First, the judicial fact-finder will ensure the best practicable conditions for the person concerned to give their evidence. Secondly, the vulnerability will also be taken into account when assessing the credibility of that evidence. The Guidance makes it plain that it is for the judicial fact-finder to determine the relationship between the vulnerability and the evidence that is adduced. |
| AAR & AA (Non-Arab Darfuris – return) Sudan [2019] UKUT 282 (IAC), 7 August 2019 | Immigration and Asylum generally | The situation in Sudan remains volatile after civil protests started in late 2018 and the future is unpredictable. There is insufficient evidence currently available to show that the guidance given in AA (non-Arab Darfuris - relocation) Sudan CG [2009] UKAIT 56 and MM (Darfuris) Sudan CG [2015] UKUT 10 (IAC) requires revision. Those cases should still be followed. |
| AXB (Art 3 health: obligations; suicide) Jamaica [2019] UKUT 00397 (IAC), 18 November 2019 | Immigration and Asylum generally | In a case where some individual asserts that his removal from the Returning State would violate his Article 3 European Convention on Human Rights (ECHR) rights because of the consequences to his health, the obligation on the authorities of a Returning State dealing with a health case is primarily one of examining the fears of an applicant as to what will occur following return and assessing the evidence. In order to fulfil its obligations, a Returning State must provide "appropriate procedures" to allow that examination and assessment to be carried out. In the UK, that is met in the first place by an examination of the case by the Secretary of State and then by an examination on appeal by the Tribunal and an assessment of the evidence before it. |
| Buci (Part 5A:"partner") [2020] UKUT 87 (IAC), 27 February 2020 | Immigration and Asylum generally | The word "partner" is not defined in Part 5A of the Nationality, Immigration and Asylum Act 2002. The definition of "partner" in GEN 1.2 of Appendix FM to the Immigration Rules does not govern the way in which "partner" is to be interpreted in Part 5A. A person who satisfies the definition in GEN 1.2 should, as a general matter, be regarded as being a partner for the purposes of Part 5A,Where, however, a person does not fall within that definition, the judge will need to undertake a broad evaluative assessment of the relationship. |
| DC (trafficking: protection/ human rights appeals) Albania [2019] UKUT 351 (IAC), 3 September 2019 | Immigration and Asylum generally | In a protection appeal, which concerns alleged trafficking within the scope of the Council of Europe Convention on Action against Trafficking in Human Beings the "reasonable grounds" or "conclusive grounds" decision of the Competent Authority (CA) will be part of the evidence that the tribunal will have to assess in reaching its decision on that appeal, giving the CA's decision, such weight as is due, bearing in mind that the standard of proof applied by the CA in a "conclusive grounds" decision was the balance of probabilities. |
| De Souza (Good Friday Agreement: nationality) [2019] UKUT 355 (IAC), 14 October 2019 | Immigration and Asylum generally | The Belfast (or Good Friday) Agreement did not amend the law of British citizenship, as contained in the British Nationality Act 1981. |
| KF and others (entry clearance, relatives of refugees) Syria [2019] UKUT 413 (IAC), 11 December 2019 | Immigration and Asylum generally | In applications for entry clearance, the starting and significant point is the Article 8 rights of the sponsor or others in the UK. A fact sensitive analysis is essential. There is no blanket prohibition on the relatives of refugees other than a spouse and/or child. As was made clear in Agyarko [2017] UKSC 11 the purpose of the Immigration Rules is to enable decision makers to understand and apply the appropriate weight to be given to the public interest. That the appellants in an application for entry clearance do not meet the Immigration Rules is an adverse factor. It is Mathieson v Secretary of State for Work and Pensions [2011] UKSC 4 rather than AT and AHI v Entry Clearance Officer Abu Dhabi [2016] UKUT 227 (IAC) which should guide the Tribunal in relation to the role of international treaties which have not been incorporated into domestic law. |
| MB (Internal relocation – burden of proof) Albania [2019] UKUT 392 (IAC), 30 July 2019 | Immigration and Asylum generally | The burden of proof remains on the appellant, where the respondent has identified the location to which it is asserted they could relocate, to prove why that location would be unduly harsh, in line with AMM and others (conflict; humanitarian crisis; returnees; FGM) Somalia CG [2011] UKUT 445 (IAC), but within that burden, the evaluation exercise should be holistic. A holistic approach to such an assessment is consistent with the balance-sheet approach endorsed later in SSHD v SC (Jamaica) [2017] EWCA Civ 2112, at paragraphs [40] and [41]. |
| R (on the application of JW and Others) v Secretary of State for the Home Department (Tier 1 Investor; control; investments) [2019] UKUT 00393 (IAC), 21 October 2019 | Immigration and Asylum generally | The meaning of 'control' in paragraph 245ED(e) and in Appendix A (specifically in Table 8B and 9B) of the Immigration Rules is to be interpreted in accordance with its natural and ordinary meaning, namely that a person has the authority to manage and/or direct the use of the money, asset or investment (depending on the context). It includes not just a question of legal or beneficial ownership but includes an element of choice of use. The money must be under a person's control at the point of investment. |
| R (on the application of MBT) v Secretary of State for the Home Department (restricted leave; ILR; disability discrimination) [2019] UKUT 414 (IAC), 16 December 2019 | Immigration and Asylum generally | A decision of the Secretary of State not to grant indefinite leave to remain to a person subject to the restricted leave policy ("the RL policy") does not normally engage Article 8 of the European Convention on Human Rights. However, Article 8 may be engaged by a decision to refuse to grant indefinite leave to remain where, for example, the poor state of an individual's mental and physical health is such that regular, repeated grants of restricted leave are capable of having a distinct and acute impact on the health of the individual concerned. Once Article 8 is engaged by a decision to refuse indefinite leave to remain under the RL policy, the import of Article 8 will be inherently fact-specific. The views of the Secretary of State attract weight, given her institutional competence on matters relating to the public interest and the United Kingdom's reputation as a guardian of the international rule of law. |
| R (on the application of Mujahid) v First-tier Tribunal (Immigration and Asylum Chamber) and the Secretary of State for the Home Department (refusal of human rights claim) [2020] UKUT 85 (IAC), 25 February 2020 | Immigration and Asylum generally | A person (C) in the United Kingdom who makes a human rights claim is asserting that C (or someone connected with C) has, for whatever reason, a right recognised by the European Convention on Human Rights (ECHR), which is of such a kind that removing C from, or requiring C to leave, would be a violation of that right. The refusal of a human rights claim under section 82(1)(b) of the Nationality, Immigration and Asylum Act 2002 involves the Secretary of State taking the stance that she is not obliged by section 6 of the Human Rights Act 1998 to respond to the claim by granting C leave. Accordingly, the Secretary of State does not decide to refuse a human rights claim when, in response to it, she grants C limited leave by reference to C's family life with a particular family member, even though C had sought indefinite leave by reference to long residence in the United Kingdom. |
| SB (refugee revocation; IDP camps) Somalia [2019] UKUT 358 (IAC), 1 November 2019 | Immigration and Asylum generally | In Secretary of State for the Home Department v MS (Somalia) [2019] EWCA Civ 1345, the Court of Appeal has authoritatively decided that refugee status can be revoked on the basis that the refugee now has the ability to relocate internally within the country of their nationality or former habitual residence. The conclusion of the Court of Appeal in Secretary of State for the Home Department v Said [2016] EWCA Civ 442 was that the country guidance in MOJ & Ors (Return to Mogadishu) Somalia CG [2014] UKUT 00442 (IAC) did not include any finding that a person who finds themselves in an IDP camp is thereby likely to face Article 3 ECHR harm (having regard to the high threshold established by D v United Kingdom (1997) 24 EHRR 43 and N v United Kingdom (2008) 47 EHRR 39). There is nothing in the country guidance in AA and Others (conflict; humanitarian crisis; returnees; FGM) Somalia [2011] UKUT 00445 (IAC) that requires a different view to be taken of the position of such a person. It will be an error of law for a judge to refuse to follow the Court of Appeal's conclusion on this issue. |
| Sahebi (Para 352(iii): meaning of "existed") [2019] UKUT 00394 (IAC), 12 November 2019 | Immigration and Asylum generally | On its true construction, para 352A(iii) of the Immigration Rules is satisfied by showing nothing more than the formal existence of a marriage or civil partnership as at the time of the refugee's departure from his/her country of former habitual residence. In contrast to less formal relationships, there is no requirement to show that the relationship had the qualitative character of it having subsisted at the time of the refugee's departure. |
| MSU (S.104(4b) notices) Bangladesh [2019] UKUT 412 (IAC), 20 December 2019 | Immigration and Asylum generally | Where section 104(4A) applies to an appeal, neither the First-tier Tribunal nor the Upper Tribunal has any jurisdiction unless and until a notice is given in accordance with section 104(4B). If such a notice is given, it has the effect of retrospectively causing the appeal to have been pending throughout, and validating any act by either Tribunal that was done without jurisdiction for the reason in (1) above. As the matter stands at present, there are no 'relevant practice directions' governing the section 104(4B) notice in either Tribunal. The Upper Tribunal has power to extend time for a section 104(4B) notice. Despite the provisions of Upper Tribunal rule 17A (4), such a power can be derived from s.25 of the Tribunals, Courts and Enforcement Act 2007. |
| Abbasi (rule 43; para 322(5): accountants' evidence) [2020] UKUT 27 (IAC), 8 January 2020 | Practice and Procedure | The Upper Tribunal can apply rule 43 of the Tribunal Procedure (Upper Tribunal) Rules 2008 of its own motion. The use of fraud before the Upper Tribunal constitutes an abuse of process such as to amount to a "procedural irregularity" for the purposes of rule 43(2)(d). In a case involving a decision under paragraph 322(5) of the immigration rules, where an individual relies upon an accountant's letter admitting fault in the submission of incorrect tax returns to Her Majesty's Revenue and Customs, the First-tier or Upper Tribunal is unlikely to place any material weight on that letter if the accountant does not attend the hearing to give evidence, by reference to a Statement of Truth, that explains in detail the circumstances in which the error came to be made; the basis and nature of any compensation; and whether the firm's insurers and/or any relevant regulatory body have been informed. This is particularly so where the letter is clearly perfunctory in nature. |
| Ahmed (rule 17; PTA; Family Court materials) [2019] UKUT 357 (IAC), 16 October 2019 | Practice and Procedure | Where P is the respondent to the Secretary of State's appeal in the Upper Tribunal against the decision of the First-tier Tribunal to allow P's appeal, P cannot give notice under rule 17 of the Tribunal Procedure (Upper Tribunal) Rules 2008 so as to withdraw his appeal, since P has no appeal in the Upper Tribunal. In such a situation, the giving of notice under rule 17 to withdraw P's case will, if the Upper Tribunal gives consent, have the effect of leaving the Secretary of State's appeal to the Upper Tribunal unopposed and therefore may well lead to a reasoned decision from the Upper Tribunal, setting aside the decision of the First-tier Tribunal. |
| Anwar (rule 17(1): withdrawal of appeal) [2019] UKUT 00125 (IAC), 5 March 2019 | Practice and Procedure | Under rule 17(1) of the Tribunal Procedure (First-tier Tribunal) (Immigration and Asylum Chamber) Rules 2014, the decision whether to withdraw an appeal is for the appellant. That decision does not require judicial approval, in order for it to be effective. If an issue arises as to whether a withdrawal was, in fact, the appellant's decision (i.e. whether it was valid), it is for a judge of the First-tier Tribunal to decide it; as to which, the reasons for withdrawal may assist. If an issue arises as to whether or not an appellant's notice of withdrawal was legally valid, the Tribunal should exercise its case management powers so as to decide the matter. If the judge's decision is a substantive decision, as opposed to a "procedure, ancillary or preliminary decision" within the meaning of article 3(n) of the Appeals (Excluded Decisions) Order 2009, the decision will be appealable to the Upper Tribunal. |
| Aziz (NIAA 2002 s 104(4A): abandonment) [2020] UKUT 84 (IAC), 14 February 2020 | Practice and Procedure | Where a person brings an appeal under section 82(1) of the Nationality, Immigration and Asylum Act 2002 and is then given leave to remain in the United Kingdom, the effect of section 104(4A) is to cause the appeal to be treated as abandoned (subject to section 104(4B)), whether or not the appeal was pending on the date of the grant of leave. |
| Bano (procedural fairness, withdrawal of representatives) [2019] UKUT 416 (IAC), 25 September 2019 | Practice and Procedure | Fairness means fairness to both sides: it does not mean favouring the appellant at the expense of the respondent. Tribunals must ensure appellants have a fair hearing, but they should not be intimidated by unjustified withdrawal of representatives. Unless unfairness has resulted in there being no proper consideration of their case at all, appellants who allege procedural unfairness may find it difficult to have a decision set aside, without showing that they may have suffered prejudice through inability to present a better case. |
| Bhavsar (late application for PTA: procedure) [2019] UKUT 00196 (IAC), 12 April 2019 | Practice and Procedure | There is nothing in the Tribunal Procedure (First-tier Tribunal) (Immigration and Asylum Chamber) Rules 2014 that prevents the First-tier Tribunal from refusing to admit an application for permission to appeal to the Upper Tribunal, where the application is made outside the relevant time limit and the First-tier Tribunal does not extend time. The appropriate course, in the case of such an application, is for the First- tier Tribunal to refuse to admit it. This will mean that any subsequent application to the Upper Tribunal in the case for permission to appeal to that Tribunal will be subject to rule 21(7) of the Tribunal Procedure (Upper Tribunal) Rules 2008, whereby the Upper Tribunal must only admit the application made to it (whether or not that application was in time) if the Upper Tribunal considers it is in the interests of justice for it to do so |
| Birch (Precariousness and mistake; new matters) [2020] UKUT 86 (IAC), 26 February 2020 | Practice and Procedure | The observations about a person's misapprehension, found in paragraph [53] of Agyarko are, despite their context in a discussion of precariousness, capable of being applicable also to a person who has no leave. The prohibition on considering new matters in s 85 of the 2002 Act does not apply to proceedings in the Upper Tribunal. |
| CJ (international video-link hearing: data protection) Jamaica [2019] UKUT 00126 (IAC), 12 March 2019 | Practice and Procedure | The arrangements made to enable the appellant to give evidence in his human rights appeal by video link between the British High Commission in Kingston, Jamaica and the Tribunal's hearing centre in the United Kingdom did not involve the transfer of data to a third country, for the purposes of the General Data Protection Regulation ((EU) 2016/679). Even if that were not the case, the transfer was lawful under the derogation in Article 49(1)(e) of the Regulation (transfer necessary for establishment, exercise or defence of legal claims). |
| Das (paragraph 276B - s3C - application validity) [2019] UKUT 354 (IAC), 8 October 2019 | Practice and Procedure | The validity of an application for leave to remain is to be determined with reference to the law in force at the time that it is made or purportedly made. An application which was invalid according to the law in force at the relevant time cannot be rendered valid by a subsequent change in the law. There must be adherence to proper standards of appellate advocacy in the Upper Tribunal. In the absence of a formal and timeous application to vary the grounds, professional advocates must expect to be confined to the grounds upon which permission was granted.When permission to appeal to the Upper Tribunal is granted following a successful application to the Administrative Court under CPR 54.7A ('a Cart JR'), permission is granted by reference to the grounds to the Upper Tribunal. |
| Durueke (PTA: AZ applied, proper approach) [2019] UKUT 197 (IAC), 7 June 2019 | Practice and Procedure | In reaching a decision whether to grant permission to appeal to the Upper Tribunal on a point that has not been raised by the parties but which a judge considering such an application for permission considers is arguably a Robinson obvious point or other point falling within para 3 of the head-note in AZ (error of law: jurisdiction; PTA practice) Iran [2018] UKUT 00245 (IAC), the evidence necessary to establish the point in question must be apparent from the grounds of appeal to the Upper Tribunal (whether or not the appellant is represented at the time) and/or the decision of the judge who decided the appeal and/ or the documents on file. The permission judge should not make any assumptions that such evidence was before the judge who decided the appeal. Furthermore, if permission is granted on a ground that has not been raised by the parties, it is good practice and a useful aid in the exercise of self-restraint for the permission judge to indicate which aspect of head-note 3 of AZ applies. |
| Ejiogu (Cart cases) [2019] UKUT 00395 (IAC), 13 November 2019 | Practice and Procedure | An addition to the grounds of appeal requires the permission of the Upper Tribunal. That is so even if the case has been granted permission following a Cart Judicial Review under CPR 54.7A. In deciding whether to grant permission to rely upon additional grounds, the Tribunal will follow the same procedure as in relation to any other procedural default, in particular considering the length of the delay (beginning with the date on which time for appeal to the Upper Tribunal expired). |
| Isufaj (PTA decisions/ reasons; EEA reg. 37 appeals) [2019] UKUT 00283 (IAC), 12 August 2019 | Practice and Procedure | Judges deciding applications for permission to appeal should ensure that, as a general matter, there is no apparent contradiction between the decision on the application and what is said in the "reasons for decision" section of the document that records the decision and the reasons for it. As was said in Safi and others (permission to appeal decisions) [2018] UKUT 388 (IAC), a decision on a permission application must be capable of being understood by the Tribunal's administrative staff, the parties and by the court or tribunal to which the appeal lies. In the event of such an apparent contradiction or other uncertainty, the parties can expect the Upper Tribunal to treat the decision as the crucial element. |
| MA (Cart JR: effect on UT processes) Pakistan [2019] UKUT 353 (IAC), 3 October 2019 | Practice and Procedure | Where the decision of the Upper Tribunal to refuse permission to appeal against the decision of the First-tier Tribunal is quashed by the High Court, following the grant of permission in a "Cart" judicial review under CPR 54.7A, the Upper Tribunal's ability to grant permission to appeal without a hearing depends upon the Upper Tribunal being able to understand, from the High Court's grant of permission in the judicial review, what led the Court to conclude that the requirements of CPR 54.7A(7) were satisfied. If the Upper Tribunal lists an application for permission to appeal for an oral hearing, following the quashing of a refusal to grant such permission, the appellant will need to ensure that the Upper Tribunal and the respondent have all the relevant materials in connection with the "Cart" judicial review, which may bear on the issue of whether permission to appeal should now be granted. |
| MS (British citizenship; EEA appeals) Belgium [2019] UKUT 356 (IAC), 15 October 2019 | Practice and Procedure | If, on appeal, an issue arises as to whether the removal of a person (P) from the United Kingdom would be unlawful because P is a British citizen, the tribunal deciding the appeal must make a finding on P's citizenship. The fact that P might, in the past, have had a good case to be registered as a British citizen has no material bearing on the striking of the proportionality balance under Article 8(2) of the ECHR. The key factor is not whether P had a good chance of becoming a British citizen, on application, at some previous time but is, rather, the nature and extent of P's life in the United Kingdom. |
| Niaz (NIAA 2002 s. 104: pending appeal) [2019] UKUT 00399 (IAC), 25 November 2019 | Practice and Procedure | Section 104(2) of the Nationality, Immigration and Asylum Act 2002 contains an exhaustive list of the circumstances in which an appeal under section 82(1) is not finally determined. Although section 104(2) is describing situations in which an appeal is not to be regarded as finally determined, the corollary is that, where none of the situations described in sub-paragraphs (a) to (c) apply (and the appeal has not lapsed or been withdrawn or abandoned), the appeal in question must be treated as having been finally determined. An appeal which has ceased to be pending within the meaning of section 104 becomes pending again if the Upper Tribunal's decision refusing permission to appeal from the First-tier Tribunal is quashed on judicial review. |
| Nimo (appeals: duty of disclosure) [2020] UKUT 88 (IAC), 27 February 2020 | Practice and Procedure | In an immigration appeal, the Secretary of State's duty of disclosure is not knowingly to mislead: CM (EM country guidance; disclosure) Zimbabwe CG [2013] UKUT 0059, citing R v SSHD ex parte Kerrouche No 1 [1997] Imm AR 610. The Upper Tribunal was wrong to hold in Miah (interviewer's comments; disclosure; fairness) [2014] UKUT 515 that, in every appeal involving an alleged marriage of convenience, the interviewer's comments in the Secretary of State's form ICD.4605 must be disclosed to the appellant and the Tribunal. No such general requirement is imposed by the respondent's duty of disclosure or by rule 24 of the Tribunal Procedure (First-tier Tribunal) (Immigration and Asylum Chamber) Rules 2014. |
| OK (PTA; alternative findings) Ukraine [2020] UKUT 44 (IAC), 27 January 2020 | Practice and Procedure | Permission should not be granted on the grounds as pleaded if there is, quite apart from the grounds, a reason why the appeal would fail. |
| R (on the application of Bajracharya) v Secretary of State for the Home Department (para. 34 – variation – validity) [2019] UKUT 417 (IAC), 20 November 2019 | Practice and Procedure | Paragraph 34 [A-F] of the Immigration Rules is to be construed by the application of the ordinary principles of statutory construction, which start from the natural meaning of the words in their context. Paragraph 34 requires applicants to make an application for leave to remain in accordance with the provisions of 34. If a second application is submitted when the first application is outstanding, the second application will be treated as a variation of the first application [34BB(2)]. If the variation does not comply with the requirements in paragraph 34 "the variation will be invalid and will not be considered" (paragraph 34E). Invalidity does not extend to the original application. |
| R (on the application of Ellis) v Secretary of State for the Home Department (discretionary leave policy; supplementary reasons) [2020] UKUT 82 (IAC), 5 February 2020 | Practice and Procedure | Extra-statutory immigration policies should be interpreted in accordance with the objective meaning that a reasonable and literate person would ascribe to them. The Home Office discretionary leave policy should not be read as saying that, once it is decided that an individual continues to qualify for further leave on the same basis as before, he must automatically be granted indefinite leave to remain after 6 years' continuous discretionary leave unless at the date of decision he falls within the restricted leave policy. The word 'normally' is used advisedly, so as to maintain the maximum possible discretion. Where a policy governs what is to happen in the normal case, it remains open to the decision-maker to take a different course in a particular case, provided he or she takes account of the policy and has reason for considering the case to be abnormal. |
| R (on the application of Hoxha and Others) v Secretary of State for the Home Department (representatives: professional duties) [2019] UKUT 00124 (IAC), 4 March 2019 | Practice and Procedure | Office of the Immigration Services Commissioner (OISC) organisations are only able to carry out judicial review case management with counsel authorised to conduct litigation if the organisations are both level 3 registered and have special authorisation to do this work. It is a commonplace of working in the difficult area of immigration and asylum judicial review, that practitioners are faced with clients who are distressed at the prospect of being removed from the United Kingdom. This does not absolve such a professional from the need to stand firm and act only as authorised by the statutory scheme.Where a medical expert report is relied upon by a legal representative, the representative has a duty to check the report for accuracy. Failure to carry out properly professional duties may result in the Upper Tribunal referring the legal representative/ organisation to the relevant regulatory body. |
| R (on the application of MW) v Secretary of State for the Home Department (Fast track appeal: Devaseelan guidelines) [2019] UKUT 411 (IAC), 16 December 2019 | Practice and Procedure | The fact that an appeal was decided pursuant to the Asylum and Immigration Tribunal (Fast Track Procedure) Rules 2005 does not mean that the weight to be attached to the decision necessarily falls to be materially reduced, when applying the Guidelines in Devaseelan v Secretary of State for the Home Department [2002] UKAIT 702. Under those Guidelines, the first judicial decision is "the starting point" for the subsequent judicial fact-finder. The "starting point" principle is not a legal straitjacket. It permits subsequent judicial fact-finders to depart from the earlier judicial decision on a principled and properly- reasoned basis. |
| R (on the application of Sutharsan) v Secretary of State for the Home Department (UT rule 29(1): time limit) [2019] UKUT 217 (IAC), 1 July 2019 | Practice and Procedure | The 21-day time limit in rule 29(1) of the Tribunal Procedure (Upper Tribunal) Rules 2008 for filing an acknowledgment of service in immigration judicial review proceedings begins to run on the day after the person concerned is provided with a copy of the application for judicial review, not on the day it was sent. A copy that is sent by post will be deemed to have been provided on the second business day after it was posted, unless the contrary is proved. |
| Smith (appealable decisions; PTA requirements; anonymity) [2019] UKUT 216 (IAC), 28 June 2019 | Practice and Procedure | A decision by the First-tier Tribunal not to decide a ground of appeal constitutes a "decision" for the purposes of s.11(1) of the Tribunals, Courts and Enforcement Act 2007. It may therefore be appealed to the Upper Tribunal. If an appellant's appeal before the First-tier Tribunal succeeds on some grounds and fails on other grounds, the appellant will not be required to apply for permission to appeal to the Upper Tribunal in respect of any ground on which he or she failed, so long as a determination of that ground in the appellant's favour would not have conferred on the appellant any material (ie tangible) benefit, compared with the benefit flowing from the ground or grounds on which the appellant was successful in the First-tier Tribunal. |
| TS (interpreters) Eritrea [2019] UKUT 352 (IAC), 4 September 2019 | Practice and Procedure | An appellate tribunal will usually be slow to overturn a judge's decision on the basis of alleged errors in, or other problems with, interpretation at the hearing before that judge (Perera v Secretary of State for the Home Department [2004] EWCA Civ 1002). Weight will be given to the judge's own assessment of whether the interpreter and the appellant or witness understood each other. Where an issue regarding interpretation arises at the hearing, the matter should be raised with the judge at the hearing so that it can be addressed there and then. Even if the representatives do not do so, the judge should act on his or her own initiative, if satisfied that an issue concerning interpretation needs to be addressed. |