Summary
New Home Secretary has made relatively few contributions on subject of immigration or asylum in Commons debates
Date of Publication:
13 November 2023
In big political news today, Suella Braverman was sacked from her position as Home Secretary and replaced by former Foreign Secretary James Cleverly. BBC News has more on the sacking here.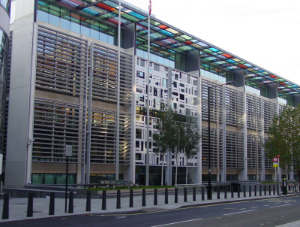 Image credit: UK GovernmentThe sacking of Braverman comes just two days before the Supreme Court will deliver its hugely significant judgment on the legality of the Government's policy of relocating asylum seekers to Rwanda.
The Helen Bamber Foundation said on X (formerly Twitter) that with Braverman gone, now is the time for the Government to abandon the Rwanda policy, the Illegal Migration Act, and its inhumane treatment of people seeking asylum in the UK.
There are, however, no indications to suggest that there will be any departure from the Government's current immigration policies under the new Home Secretary.
Cleverly said today upon appointment to his new post: "It's been a huge privilege to serve as Foreign Secretary. And in that time, I've worked very closely with my colleagues in the Home Office cracking down on illegal migration, reducing the number of small boat arrivals. And now, as the Home Secretary, I'm absolutely committed to stopping the boats, as we promised, but also making sure that everybody in the UK feels safe and secure, going around, going about their daily business, knowing that the government is here to protect them."
A search on Hansard suggests that James Cleverly has made relatively few contributions in the Commons on the subject of immigration or asylum since becoming an MP in 2015.
Cleverly supported and voted in favour of Brexit. He said during a 2017 debate in the Commons on the European Union (Notification of Withdrawal) Bill: "[W]e also have to understand why some communities in Britain are concerned about their standard of living, migration and globalisation, and we have to respond to those concerns. Also, we Government Members have to understand that at some point we will need to explain why we are, perhaps, prioritising certain markets and business sectors in our negotiations above others. We will need to explain the value that international migration brings to the British economy, and perhaps why immigration will not suddenly stop overnight, the day after we leave the EU."
In a June 2021 debate on Syrian refugees, Cleverly (the then Minister for the Middle East and North Africa) said: "Our focus will remain on helping people directly from the region of conflict or instability, thus reducing the drivers for people to put themselves in the hands of evil people-trafficking criminals. That commitment, alongside a fair and firm asylum system, will ensure that we continue to offer safe and legal routes to the UK for vulnerable refugees in need of protection."
Cleverly said in a June 2022 debate on Ukraine that praise was due in every corner of the House of Commons for those MPs and constituents that hosted Ukrainian refugees in their homes and communities.
In March of this year, however, Cleverly made the news for his opposition to plans for a new immigration detention centre in his own constituency of Braintree in Essex.
He posted on Facebook: "There are reports in the media that the Home Office plans to accommodate asylum seekers at the former MDP Wethersfield. I have spoken with the Immigration Minister who has confirmed that while this is being considered, along with similar sites, a final decision has NOT been made at this stage. I highlighted the remote nature of the site, the limited transport infrastructure and narrow road network and that these factors would mean the site wasn't appropriate for asylum accommodation."
Cleverly later told Sky News during an interview in May of this year that "no-one would want a facility like that in their constituency". He added that the Government's immigration and asylum legislation would reduce the need for such facilities.
In his March post on Facebook, Cleverly said that there was ultimately a need to "dramatically reduce" the numbers of people attempting to enter the UK, hence why the Government had introduced the Illegal Migration Bill.
Cleverly also briefly addressed the issue of small boat crossings in a speech to the Conservative Party conference last month. He said: "Whilst I occupy this great office, I've considered the many challenges that we face as a nation and I've contemplated the ways of making my department more effective at tackling those obstacles. For example, when it comes to stopping the boats, we have and will continue to coordinate and cooperate not just across government, but with our international allies as well. We have collaborated closely with the governments of the countries where these inhumane people-smuggling gangs are based. But I recognise that we need to keep going, and so today I've written to all of our ambassadors, all of our high commissioners, and I've instructed each and every one of them to do even more work with the countries in which they represent the UK to help stop the abhorrent trafficking of human lives across the English Channel."