Summary:
Independent Chief Inspector of Borders and Immigration releases inspection report of asylum casework
Date of Publication:
22 November 2021
Inefficient workflow processes and over-reliance on cumbersome Excel files contribute to Home Office's failure to keep on top of asylum claims
22 November 2021
EIN
David Neal, the Independent Chief Inspector of Borders and Immigration (ICIBI), last week released an important new inspection report looking at the Home Office's casework system for processing and deciding asylum claims.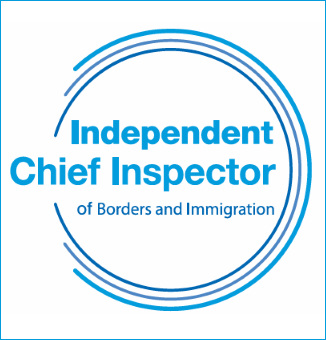 The 148-page report, An inspection of asylum casework (August 2020 – May 2021), can be downloaded here.
Overall, the inspection report finds that the Home Office is failing to keep on top of the volume of asylum claims it receives and its workflow processes are inefficient and sometimes ineffective.
The Independent Chief Inspector notes that the number of asylum claimants awaiting an initial decision has increased year-on-year since 2010, reaching an all-time high of 52,935 as of 31 March 2021.
In addition, the length of time that asylum claimants have to wait for a decision has risen significantly. The average time taken increased from 233 days in 2017 to 449 days in 2020, and even peaked at 550 days in 2020 for unaccompanied asylum seeking children.
"Delayed decision-making is caused by a number of factors, including workforce capabilities, inefficient workflow processes, a reliance on outdated IT, and routing asylum claims for inadmissibility consideration in the absence of any bilateral agreements with EU countries," David Neal said.
The inspection found that the Home Office's "dislocated" workflow processes are heavily reliant on cumbersome, off-the-shelf Excel spreadsheets, which are susceptible to human error and potential loss of data.
The report explains: "Each DMU [decision making unit] has its own 'workflow tracker', an Excel spreadsheet containing details of all cases in the work in progress which are waiting for an interview or decision at that time. It contains claimants' personal information; stage of case, such as whether a Preliminary Information Questionnaire has been received or whether interview preparation has taken place; notes on outstanding actions or booking interview notes; and whether there are any barriers to interview or decision. These spreadsheets contain a large amount of data with over 100 columns of data entry options per claim. One workflow tracker for a mid-sized DMU contained over 94,637 data entries as at February 2021."
Due to the size of the Excel spreadsheets, the ICIBI inspectors found that there is a tendency for them to crash. In addition, inputting data into the spreadsheets is very time-consuming and inefficient.
A manager from the National Workflow Team told the ICIBI that the Excel spreadsheets were not designed for the quantity of cases currently being dealt with. The ICIBI inspectors were also told, however, that "there doesn't seem to be anything to replace it at the moment".
While the number of asylum decision makers (DMs) at the Home Office had increased since the ICIBI's previous inspection in 2017, retaining decision makers continues to be a significant problem.
Morale among decision makers was low, with some staff complaining the job is too stressful and the workload is too much. One decision maker told inspectors: "There is no morale amongst DMs, we are exhausted, undervalued and overworked."
Another decision maker said: "The constant focus on stats means that DMs feel the need to take shortcuts and make hastier decisions than if they were allowed to properly ruminate on each case and do proper research… each case is different and should be treated as such. I would much rather the focus shifted to quality rather than quantity, which would be far more beneficial to the asylum process in the long run."
Many decision makers told inspectors that the training they received did not adequately equip them with the skills to conduct a substantive interview or make decisions.
Quality assurance measures for checking interviews and decision making were found by the ICIBI to be inadequate. For example, there was still no formal quality assurance process for screening asylum interviews.
Where quality assurance measures did exist for checking decisions, they could be inconsistent. One decision maker complained to ICIBI inspectors: "One tech has looked at it and said it was fine, and another looked at it and they said it was the wrong decision; if they can't decide what the right decision is, how am I supposed to?"
For the report, ICIBI inspectors examined 100 asylum case files and found evidence of decision makers being insensitive, openly disbelieving claimants and not being objective. Some decision makers were not sufficiently 'probing' in substantive interviews and there was little evidence that decision makers had prepared sufficiently for substantive interviews.
In concluding, David Neal noted that the problems identified in the inspection were far from new and whilst there were plans for improvements, nothing was yet concrete.
Neal said: "In most cases, the issues identified during this inspection were already known to managers, and had been documented in previous inspections, stakeholder reports and internal assurance reports. The Home Office had produced an 'Asylum Operations Transformation' plan, which would overcome the problems with workflow and case progression, increasing the number of decisions it made by 14-22% by 2023. This included, among other things, introducing a digital case progression platform and a substantive interview booking tool. It also had plans to almost double the number of DMs it has from 571 to 1,000 by the end of the 2021-2022 financial year. However, inspectors were told that 'transformation' plans were still in draft form, are subject to change, and reliant on funding."
The Independent Chief Inspector's report makes nine recommendations, of which eight were fully accepted by the Home Office and one partially accepted.
The Home Office's full response, addressing each recommendation, can be read here.