Summary:
Mr Justice Cranston rules mother and five-year-old son deported to Nigeria in January must be located and returned to UK
Date of Publication:
22 April 2015
The Independent: Landmark Upper Tribunal decision orders Home Office to arrange the return of deported family
22 April 2015
EIN
The Independent reported yesterday that a landmark Upper Tribunal decision ordering the Home Office to return a deported migrant family to the UK threatens to undermine the Government's "deport first, appeal later" policy.
EIN members can read the judgment here.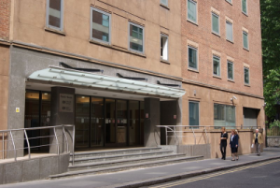 The case concerned a 45-year-old Nigerian woman (known as BF) who was deported along with her five-year-old son (RA) in January despite evidence of the woman's mental health problems and the risk that the pair could end up destitute in Nigeria.
Bhatt Murphy Solicitors brought a judicial review of the deportation decision on behalf of the boy.
According to the Independent, Mr Justice Cranston granted the judicial review and ruled that the family should be located and transported back to the UK at the Home Office's expense by April 23.
Foster carers in the UK who looked after the boy while his mother was admitted to a psychiatric unit have used their own savings to pay for the pair's accommodation and healthcare in Nigeria such was their concern.
The Independent says the Upper Tribunal decision sets a potential precedent that the best interests and the welfare of the child should be the "primary consideration" in deportation orders even if their parents' case has been quashed.
Cranston was quoted as saying in the judgment: "In not taking into account the implications of BF's mental health for RA, and the risk of that degenerating in the Nigerian context and the likely consequences of removal, the Secretary of State failed to have regard to BA's best interests as a primary consideration."
However, the Home Office was granted a last-minute hearing at the Court of Appeal today to seek that the decision be quashed. As such, a spokesman for the Home Office told the Independent that it was unable to comment due to the ongoing nature of the case.
In the latest on the case, Danny Shaw, the Home Affairs Correspondent for BBC News, said on Twitter this afternoon that the Court of Appeal refused the Secretary of State permission to appeal and ruled that the woman and her son must be returned.
According to Danny Shaw, Lord Justice McCombe said the Tribunal ruling was not wrong in principle, and the fact that the case involved a child made it a "matter of some significance".
The Refugee Council's Judith Dennis told the Independent that the case highlights the need for a clear, transparent policy concerning the rights of the child when it comes to asylum.