Summary:
Freedom of information request finds over 10% of applicants wait for more than six months for decision
Date of Publication:
01 October 2018
The Independent: Increase in Home Office delays in deciding settlement visas despite falling applications
01 October 2018
EIN
The Independent newspaper reported on Saturday that the number of people waiting more than six months for a decision on their UK settlement applications has almost doubled in the past three years.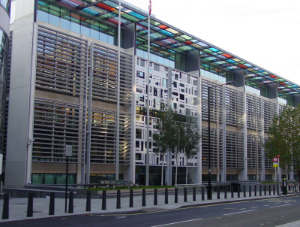 The Independent lodged a freedom of information (FOI) and found that last year over 10% of applicants waited for longer than the Home Office's own six-month customer service standard before receiving a decision, compared with 6% in 2014.
Five percent of decisions made in 2017 took over a year, compared with less than 2% in 2014. In addition, 221 decisions took more than two years and 13 took over 10 years.
At the same time, the number of settlement applications processed is decreasing, down from 95,651 in 2014 to 74,952 last year.
The Home Office defended its performance and told The Independent: "We decide 99.5 per cent of cases within the service standard for straightforward indefinite leave to remain applications, which account for the majority of these cases. However, immigration cases can be complex and the public would expect that when granting a person the right to remain in the UK indefinitely we rigorously check the information submitted; as a result, some applications can take longer than others."
Labour's Diane Abbott told The Independent that it was unfair and unacceptable to leave applicants waiting for long periods, worried about their futures. Abbott condemned the government for "not prioritising the delays at the Home Office despite the reduction in the number of applications being processed".
Satbir Singh of the Joint Council for the Welfare of Immigrants (JCWI) told The Independent: "We're seeing the waiting time go up in all manner of immigration cases. It's all too common to see people waiting for two years or more on these applications. Saying the case is 'complex' is often used as a convenient way to delay them for long periods of time … It's an entirely unnecessary waste of not only time, but people's lives."
In one of the cases featured by The Independent, husband and wife Mushtaque and Sehar Shah applied for indefinite leave to remain in May 2016 and received a letter from the Home Office over two years later in June 2018 stating that their case was taking longer than usual because it was "complex".
The couple are Pakistani nationals who have both who have lived in the UK for 12 years and have a British-born daughter. Mrs Shah's father died recently while the couple were unable to travel as the Home Office still had their passports.