Summary:
Inspection report of initial processing at Tug Haven and Western Jet Foil for people arriving by boat
Date of Publication:
25 July 2022
Independent Chief Inspector of Borders and Immigration highly critical of Home Office's poor response to asylum seekers arriving in Kent via small boats
25 July 2022
EIN
The latest report by David Neal, the Independent Chief Inspector of Borders and Immigration (ICIBI), was published on Thursday and examines the Home Office's initial stages for the processing of asylum seekers arriving on the Kent coast via small boats.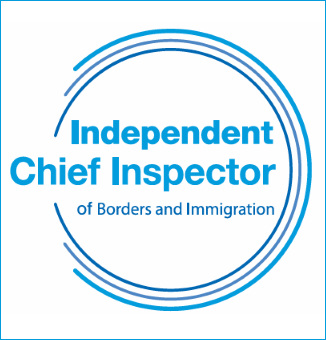 The 88-page report can be downloaded here.
It examines the Home Office's processing facilities located at Western Jet Foil in Dover and the nearby and now-closed Tug Haven.
Overall, the ICIBI inspection found that the Home Office's response to the challenge posed by asylum seekers arriving in the UK via small boats was "poor". Record-keeping and data collection was found to be "inexcusably awful".
The highly critical report received considerable media attention upon its release. According to Open Democracy, officials at the Home Office requested that David Neal reword and tone down the foreword to the report, but he refused.
David Neal wrote in the foreword: "The number of small boat crossings in the Channel has reached such a level that it has been described as a crisis and the number one priority for the Home Office. The volume is unprecedented, and on some days the system is clearly overwhelmed. This inspection report looks at evidence from inside the locations in Dover where most migrants are brought ashore. It focuses on what I consider are the two most important factors that the Home Office needs to address: security of the border and safeguarding the vulnerable. The report has been produced in rapid time, with a large inspection team, in order that the Home Office can react to its recommendations before crossings increase, in significant numbers, once more.
"The Home Office's performance in delivering an effective and efficient response to the challenge posed by the increasing volume of migrant arrivals via small boats is poor. In my judgement, this arises principally from a refusal to transition from an emergency response to what has rapidly become steady state, or business as usual. This refusal permeates every aspect of the Home Office's response. Systems, processes and resourcing pathways, which months into the crisis should be routine, codified, auditable and familiar, have been delivered at 'best effort'. This is not good enough.
"Data, the lifeblood of decision-making, is inexcusably awful. Equipment to carry out security checks is often first generation and unreliable. Extreme operational conditions, where resources are stretched, will inevitably lead to some degradation in data. Staff on the ground are doing their very best, but they are tired. Volumes, at times, are extraordinarily high, and the humanitarian reality of the operation leads to patchy data collection, a characteristic of many crisis responses. Such situations demand processes that work, and from the evidence of this inspection, these processes do not work. Poor record-keeping at week 163 of the small boats response is system failure."
Elsewhere the report notes that the Home Office's continued consideration that the small boat arrivals constitute an 'emergency' meant it was in a constantly reactive state.
The report notes: "There was a sense of urgency felt by officers when processing migrants, with the aim to get them through as quickly as possible, often to the detriment of the quality of service delivery. However, a bottleneck at dispersal, due to a lack of suitable available onward accommodation, or other logistical issues, caused further frustrations among officers and migrants alike. This resulted in protracted waits for transport, and migrants occasionally having to spend nights at [Western Jet Foil], which is not designed for that purpose."
The report continues to describe a number of concerning incidents, including, for example: "Both stakeholders and Home Office staff at Frontier House and the Midlands Intake Unit (MIU) raised concerns that some individuals were leaving [Tug Haven] with untreated burns. Inspectors saw one woman with an untreated open wound on a finger in the search area, despite having already been seen by Medevent staff. Where a person has a positive COVID-19 lateral flow test, they are transferred to the isolation area, a metal shipping container beside the marquee. … Here they are searched and given a change of clothes and held securely before being taken to an isolation hotel. Inspectors were informed that one individual had been left in the container for several hours following arrival overnight and had complained of feeling cold. It appeared that he had been forgotten about."
In explaining his criticism, David Neal said: "This is not about rank and file staff working hard on the quayside at Dover, this is about effective leadership, grip and the ability to bring in systems that work. Border Force and Immigration Enforcement officers at home and overseas are doing a great job on a daily basis. A new model for Borders and Enforcement is desperately required if our border is to be secured and vulnerability effectively addressed. There needs to be a strategic approach by the Home Office to regularise their response to small boats, as this has become business as usual and moved beyond an emergency response."
The Home Office accepted all four of the ICIBI report's recommendations in its response here.
The Home Office said in its response: "Since this inspection took place, the Home Office has transformed arrangements for the reception and initial processing of people arriving by small boat across the Channel. The changes to the operation were already in train at the time of the inspection and were specifically aimed at addressing some of the core issues highlighted in this report. The majority of changes were implemented early in 2022 and as such the operation is now fundamentally different to that which was inspected."
A frustrated David Neal commented last week that the Home Secretary had delayed the release of his report by nearly five months. It should have been published no later than 25 April 2022.
"The failure to publish within the period suggested begins to devalue the purpose of independent oversight, and continued failure to publish such an important report infringes on my independence," Neal said.