Summary:
New inspection report highlights concerns over training and a lack of preparation time for appeals
Date of Publication:
12 January 2021
Independent Chief Inspector of Borders and Immigration examines the work of Home Office Presenting Officers
12 January 2021
EIN
The Independent Chief Inspector of Borders and Immigration yesterday released an inspection report on the Home Office Presenting Officer function.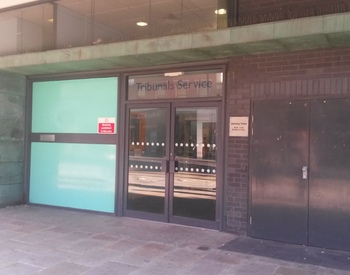 The 105-page report can be read here.
David Bolt, the Independent Chief Inspector, explains: "The Secretary of State is represented in the [First-tier Tribunal Immigration and Asylum Chamber] by Home Office Presenting Officers (POs) and in the Upper Tribunal by Senior Presenting Officers. This inspection examined the PO function, focusing on staffing, the training, guidance and support available to POs, and Home Office learning from appeals, including feedback to decision-making and policy areas to avert decisions that are likely to result in allowed appeals."
The headline finding from the Independent Chief Inspector is that although the Home Office is making efforts to improve the PO function and the wider appeals process, there is more that it could be doing to professionalise POs, to connect up its processes, and to position itself with its key external stakeholders.
Training for POs was raised as a particular concern.
The report states: "Since 2016, new POs have attended a three-week 'Foundation' training course and been assigned an experienced mentor to oversee their gradual introduction to presenting cases before a Tribunal. After three to six months, they have received four days' consolidation training, plus a day's training on deportation cases. The latter were treated as a priority, as they involve public protection issues. As such, they were supposed to be allocated to POs only after they had gained some experience and completed the deportation training. However, inspectors found that some deportation cases had been assigned in error to POs who had not received the training."
Several POs told inspectors that they had not felt prepared for the courtroom environment and picked out advocacy and cross-examination skills as particular weaknesses of the training course.
The report continued: "Stakeholders also highlighted POs' lack of cross-examination skills, which in their view led to '[a] style of questioning and approach [that was] unnecessarily aggressive, dismissive and unprofessional' and a failure to consider the vulnerability of appellants and witnesses. Clearly, in an adversarial process some criticisms may not be entirely objective, nor is the picture entirely one-sided, as [UKVI's Appeals, Litigation and Administrative Review] managers and staff were also critical of the conduct of some legal representatives. But, in the interests of justice and of efficiency, the Home Office needs to do a better job of listening and responding to such concerns. The Home Office complaints system falls well short of what is required, added to which most [Presenting Officer Units]had a poor grip on complaints. This is unsatisfactory."
A lack of preparation time for hearings was also highlighted as a concern by the inspection.
The Independent Chief Inspector notes that POs are expected to spend 60% of their working days in court, while preparing cases and completing post-hearing duties are expected to take up to 40%.
The report said: "POs expressed frustration to inspectors that the 'time is not sufficient to do the job'. One said: 'We're having to skim read things' and 'you know you are cutting corners' for lack of time. Another lamented that, with an increasing proportion of cases being complex, 'the easy day that enables us to catch up no longer exists', adding that the 'obsession with 60%' was preventing POs from reviewing previous determinations, reviewing guidance, and keeping up-to-date on caselaw."
Six recommendations are made in the report and the Home Office accepted them all (see the Home Office's response here).
David Bolt said: "It is in everyone's interests that the Home Office Presenting Officer function is efficient and effective, with well-trained, professional staff representing the Secretary of State in appeals heard by the Immigration and Asylum Chambers of the First-tier and Upper Tribunals, properly resourced and supported, and part of a system that does not allow matters to escalate to an appeal hearing where they can and should be resolved simply and quickly through dialogue."