Summary:
After numerous delays, the Government sets out its future skills-based immigration system
Date of Publication:
19 December 2018
Immigration white paper setting out post-Brexit immigration system is published
19 December 2018
EIN
The Government has just released its long-awaited immigration white paper setting out the proposed post-Brexit immigration system.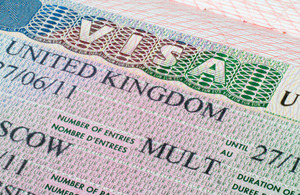 You can read the 168-page white paper here.
Home Secretary Sajid Javid said: "Today's proposals are the biggest change to our immigration system in a generation. We are taking a skills-based approach to ensure we can attract the brightest and best migrants to the UK."
Parliament reports: "The Home Secretary confirmed free movement would end after the UK leaves the EU and that to implement this the Government would introduce the Immigration and Social Security Coordination EU Withdrawal Bill. He also announced that there will be a single immigration system for all nationalities. He also confirmed that the UK would introduce a skills based system to attract those who can assist the UK economy."
The Home Office highlights the key features as follows:
a skilled workers route open to all nationalities
lowering of the skills threshold on the skilled workers route to include medium-skilled workers
no cap on numbers on the skilled workers route, meaning that business will be able to hire any suitable qualified migrant
the abolition of the resident labour market test
a new time limited route for temporary short-term workers of all skill levels, including seasonal low-skilled workers
an extension to the post-study period for all international students
The Guardian reported that business leaders crticised the Government's proposals, saying the new system will deal a "sucker punch" to the economy and leave industry short of the migrant workforce they rely on.
John Hardie of the Confederation of British Industry (CBI) was quoted as saying: "A new immigration system must command public confidence and support the economy. These proposals would achieve neither. The proposals outlined in the white paper don't meet the UK's needs and would be a sucker punch for many firms right across the country."
Stephen Martin of the Institute of Directors said: "The white paper gives with one hand and takes away with the other. There are some useful proposals, such as removing the cap for high-skilled visas and lowering the qualifications requirement to A-level or advanced apprenticeship, but the £30,000 salary threshold is still in there for consultation, which could affect around 60% of jobs at intermediate skills levels."