Summary:
Alison Thewliss MP asks Caroline Nokes to clarify her statement that no judicial reviews of paragraph 322(5) refusals had been successful
Date of Publication:
20 June 2018
Immigration minister accused of misleading Parliament over success of paragraph 322(5) judicial reviews
20 June 2018
EIN
The Guardian reported today that immigration minister Caroline Nokes has been accused of misleading Parliament over the growing controversy around the use of paragraph 322(5) of the Immigration Rules to refuse applications for leave to remain by highly skilled migrants for tax errors and discrepancies.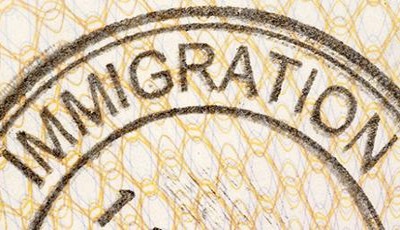 In a Parliamentary debate on paragraph 322(5) last week, Nokes told Westminster Hall that no applications to overturn such decisions had been successful at judicial review.
Nokes said: "We are aware of 427 appeals and judicial reviews in progress. Many are still outstanding, but no applicants have been successful at judicial review, and only 38 appeals have been allowed, mostly on human rights grounds."
The SNP MP Alison Thewliss, who led last week's debate, today made a point of order in the Commons over Nokes' statement.
Thewliss said:
"On a point of order, Mr Speaker. Last Wednesday, in a debate I called in Westminster Hall, the Minister for Immigration responded on the Home Office's treatment of highly skilled migrants by saying: "no applicants have been successful at judicial review, and…38 appeals have been allowed, mostly on human rights grounds."—[Official Report, 13 June 2018; Vol. 642, c. 420WH.]
"First, my understanding is that appeals can be allowed only on human rights grounds under section 6 of the Human Rights Act 1998. More worryingly, several sources have been in touch with me to say that people have been successful at judicial review, either because the Home Office decision has been overturned, or because the Home Office settled via a consent order and then granted indefinite leave to remain."
Thewliss said she was very concerned that the Minister for Immigration may have misled the House and she asked for Nokes to clarify her statement.
"The Minister may have inadvertently misled the House, but she certainly read from a prepared statement to Westminster Hall, as far as I could ascertain. I think it would be useful if the Minister could come to the House to explain the statement that she made last week, because it is deeply concerning that while people have quite clearly won at judicial review, the Minister either did not know that or did not share it with the House," Thewliss said.
Syed Naqvi, the head of the immigration department at ITN solicitors, told The Guardian that Nokes' claim about no cases being successful was "obviously wrong."
"Some cases are being won outright, but what is happening more widely is that the secretary of state settles out of court just before the final hearing. These applicants have clearly been successful in achieving their aim of getting the Home Office to reconsider their earlier refusal," Naqvi was quoted as saying.
Immigration barrister Parminder Saini told The Guadain that he has worked on five paragraph 322(5) judicial reviews in the past 18 months, all of which the Home Office settled out of court.
Saini said: "The significance of this tactic … is that any unlawfulness that is evident in an impugned decision would not be reported in a published court judgment. In this way, the public often does not hear about these cases."
The National newspaper reported last week that Highly Skilled UK, the campaign group leading protests on the issue, said it was aware of numerous judicial review successes.
Barrister Craig Holmes of Kenworthy's Chambers told The National that he handled one such win.
A Home Office press officer said of Nokes' statement: "If that's what she said, it's correct." The press officer added, however, that if the Home Office had appealed any successful judicial review, it would no longer be classed as successful.
Craig Holmes told The National: "There was no appeal in our case. I have no doubt the Home Office will view things like that, that if they are trying to appeal then they do not consider that an applicant has been successful, but in reality that is a distortion of the true position.
"A judgement against a party does not cease to exist because that party disagrees with it and seeks to appeal it. Rather, it stands until it is set aside by an appeal court. So, as a statement of the law, the [Home Office] comment is not accurate."
Meanwhile, Richmond Chambers said this week that the issue of paragraph 322(5) is set to be considered by the Court of Appeal in a two-day hearing before the end of December 2018. The Court will hear four joined appeals.