Summary
Government announces immigration fees will rise to help cover public sector costs
Date of Publication:
14 July 2023
The Government announced yesterday that the annual cost of the immigration health surcharge is set to increase from £624 to £1,035. The surcharge for children and students will increase from £470 to £776.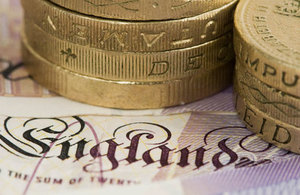 Image credit: UK GovernmentVisa fees are also set to increase by at least 15%.
In a House of Commons debate on public sector pay, John Glen, the Chief Secretary to the Treasury, said: "We plan to increase the rates of the immigration health surcharge, which have been frozen for the past three years, despite high inflation and wider pressures facing the economy and the system in general, to ensure that it covers the full healthcare costs of those who pay it. Under our plans, the main rate will increase to £1,035, and the discounted rate for students and under-18s will increase to £776. That increase to the surcharge will help to fund the pay rise for doctors.
"At the same time, we will increase fees across a range of immigration and nationality routes, including for people coming here to live, work and study at a time of record high migration numbers. Specifically, that means increasing the cost of work visas and visit visas by 15%, and increasing the cost of study visas, certificates of sponsorship, settlement, citizenship, wider entry clearance, leave to remain and priority visas by at least 20%. We are also equalising costs for students and those using a priority service, so that people pay the same whether they apply from within the UK or from outside the UK. That will help to cover more of the cost of the migration and border system, allowing the Home Secretary to divert more funding to police forces to help fund the pay rise for the police."
John Glen later clarified during the debate that health and care workers will remain exempt from the immigration health surcharge.
No details were given as to when the fees will be increased.