Summary
Immigration Law Practitioners' Association says Government's hostile narrative poses serious threat to justice system
Date of Publication:
11 August 2023
The Immigration Law Practitioners' Association (ILPA) on Thursday published a significant statement expressing serious concern over the recent climate of hostility towards lawyers practising in the field of immigration and asylum law.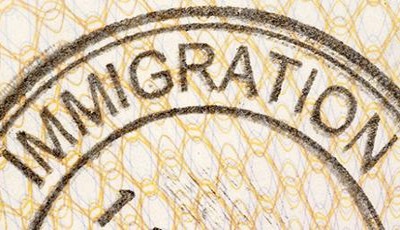 Image credit: UK GovernmentYou can download the 8-page statement here.
ILPA says the hostile climate towards lawyers has without doubt been fuelled by increased vilification and attacks on the legitimacy of immigration practitioners' work from senior politicians and certain sectors of the media.
Numerous examples of inflammatory comments by past and present senior Government politicians are cited in the letter, including by Boris Johnson, Priti Patel, Rishi Sunak, Suella Braveman, and Robert Jenrick.
ILPA stated: "Such unwarranted and inappropriate demonisation of and targeted attacks against lawyers practising immigration law by senior Government figures and their party have sanctioned and encouraged reporting by the media that is both irresponsible and dangerous. Echoing the language used by the Government, journalists have accused lawyers representing people seeking asylum of, at best, unprofessional and, at worst, criminal behaviour."
Mischaracterisations of legal practitioners continue to be made by Government sources and parroted by the media, ILPA added. A recent example is given from this week regarding media coverage of 'leftie lawyers' attempting to prevent asylum seekers from boarding the Bibby Stockholm accommodation barge.
The letter also takes issue with comments by the Government and coverage in the media about a legal aid 'gravy train' and 'money-chasing' immigration and asylum lawyers.
"We reject the entire proposition that legal aid, which is loss-making for immigration and asylum law practitioners, is a 'gravy train'. Fees paid to legal aid lawyers have not risen since 1996, despite the 91% inflation since then, and were in fact cut in 2011", ILPA said.
Noting that adult asylum claims ordinarily attract a fixed fee payable on completion, ILPA explains that talk of lawyers deliberately delaying and stringing out asylum claims is illogical.
The letter warns: "Media attacks of this kind, on lawyers who practise in the field of immigration, are capable of undermining their ability to provide independent and equal access to justice, and of resulting in real and direct threats to their physical safety. We are aware of lawyers who have been the target of violent attacks following similar inflammatory reporting by journalists. This is not to mention the emotional and psychological harm that lawyers - and others seeking to defend the human rights of migrants and people seeking asylum - face as a result of anonymous threats and abuse on social media."
ILPA is concerned that the hostile narrative poses a serious threat to the justice system, and says the Government must defend and respect human rights defenders, including legal practitioners, and actively foster an environment in which rights can be protected.
On Wednesday, the Bar Council and the Law Society issued a strongly-worded joint statement after Conservative Party HQ prepared a dossier of information about immigration solicitor Jacqueline McKenzie and shared it with some national newspapers.
Nick Vineall KC, Chair of the Bar Council, and Lubna Shuja, President of the Law Society, said: "The legal community is gravely concerned by the experience of immigration solicitor Jacqueline McKenzie. No lawyer should be criticised, or made the subject of a targeted campaign, for doing their job. Everyone is entitled to legal representation, and it is a United Nations basic principle that lawyers should not be identified with the causes of their clients as a result of representing them. Lawyers who represent their clients are not only doing nothing wrong, they are doing exactly what they are supposed to do in playing their part in ensuring that the rule of law is upheld. Ms McKenzie has been doing exactly what she is supposed to do as an immigration solicitor, acting in the best interests of her clients within the constraints of the law."
The Bar Council and the Law Society warned that language and actions that unfairly undermine confidence in the independence of the legal professions, and potentially risk the safety of lawyers, will ultimately undermine confidence in our entire justice system and the rule of law.
Meanwhile, The Times reported on Wednesday that the Lord Chancellor, Alex Chalk, told lawyers to stop 'parading their politics'.
Chalk said there was a "regrettable trend" of lawyers being willing to identify with the cause of their clients, and he called on lawyers to keep their politics private and avoid becoming involved in political opposition to government policy.