Summary
UK and Ireland to exchange immigration information and new British-Irish Visa Scheme to allow visitors to travel to both countries on a single visa
Date of Publication:
07 October 2014
The Home Office announced yesterday that a new Memorandum of Understanding (MOU) has been signed with the Republic of Ireland to strengthen the Common Travel Area.
A Home Office press release says that the new MOU will allow the UK and Ireland to share data and exchange information which will be used to inform and determine immigration decisions.
In addition, a new British-Irish Visa Scheme will allow Chinese and Indian visitors to travel to the UK and Ireland on a single visit visa. The scheme will start in China by the end of this month.
The Irish Naturalisation and Immigration Service (INIS) said it will be incorporating the collection of biometrics as part of the Irish visa application process and new systems are being put in place with the UK to facilitate the automated and seamless sharing and cross-checking of information.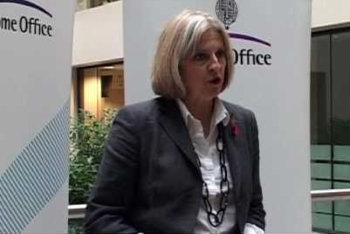 Home Secretary Theresa May said: "I am delighted to be able to sign this Memorandum of Understanding today. This agreement will make it easier and more attractive for travellers to visit both Ireland and the UK, while at the same strengthening Common Travel Area borders."
Ireland's Minister for Justice and Equality, said: "It is by cooperating to the greatest extent possible in protecting our borders from abuse, by preventing persons from entering our countries who have no right to be here, that we lay the foundations on which to extend the benefits of borderless travel between our countries to genuine visitors."
The Irish Times says that concerns about irregular immigration and terrorism have led to increased co-operation in recent years between the INIS and the Home Office to secure the Common Travel Area.