Summary:
Report looks at legal issues raised by immigration detainees between 2017 and 2019
Date of Publication:
16 March 2021
Home Office says research showing high failure rate of last-minute appeals against deportation shows need for reform
16 March 2021
EIN
The Home Office today published a research report looking at the issues raised by immigration detainees who are facing deportation.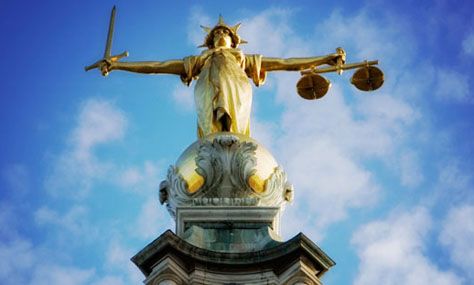 You can read the research report online here.
The report looks at applications, legal challenges and other issues raised by people in immigration detention between 2017 and 2019.
It analyses issues raised by foreign national offenders and by people who were detained within the UK following immigration offences. People who were detained on arrival in the UK (usually for only a short time) are not covered by the research.
In an accompanying press release, the Home Office highlighted that its research found that 80% of last-minute claims against removal submitted in 2017 by the detainees covered in the analysis were eventually denied. It notes: "By analysing the longest period covered by the data, from 2017 through to September 2020, analysts are able to illustrate the full picture of claims raised from start to finish, as most have been conclusively decided by the 2020 end point. Around 80% of all of these claims raised in 2017 were eventually refused, with 5% still awaiting a decision and around 10% being found to have some merit."
The Home Office says that while every case that is raised is assessed and decided upon its individual merits and given the due consideration such important claims demand, the figures reveal a system that is "open to abuse".
Chris Philp MP, Minister for Immigration Compliance and Justice, said: "We know that our asylum system is open to abuse by those who have no right to remain the UK and these stark figures just demonstrate the difficulties we face when seeking to remove people. These last-minute claims waste the time of judges and our courts and delaying the process of assessing claims from the most vulnerable. This is why we will comprehensively overhaul our asylum system and build one which is fair but firm. This will allow us to better protect and support those genuinely in need but remove more easily from the UK those with no right to be here."
The Home Office research report itself noted: "However, a negative outcome does not mean that the issue was raised spuriously. The individual may have genuinely believed that their application was well-founded, but the relevant decision-making body disagreed with their claim. It is impossible to understand the person's motivations purely from the statistics. Similarly, an issue raised by an individual does not mean that the claim was well-founded."
In response to an article published by The Times about the Home Office research, Thom Brooks, professor of Law and Government at Durham University, noted on Twitter: "Another way to read @thetimes story: 20% of 'last minute' legal claims against the Home Office preventing deportation succeed. Over 25% of individuals detained under immigration offences since 2017 win appeals. This isn't abuse of process by migrants."
In related news, Free Movement noted yesterday that the report of the Independent Review of Administrative Law is due for publication this week and the Justice Secretary will then set out plans for reducing the use of judicial review in immigration cases.
Quoting from an article in The Telegraph about plans to prevent lawyers from frustrating attempts to deport immigrants, Free Movement says the move will be "the first salvo from the Government in a major crackdown on so-called 'meritless' immigration and asylum claims expected in coming weeks".
While The Telegraph quoted figures showing a very low success rate of immigration judicial reviews, Luqmani Thompson & Partners solicitors noted in an article published last month about the success of judicial reviews: "[I]t is crucial to understand what 'success' means in the context of an immigration judicial review application … In our experience, many immigration judicial reviews do not proceed where permission is given to the claimant to proceed, as the respondent Home Office will usually seek to settle the matter out of court … This outcome, whilst positive for the client, is not recorded by the Ministry of Justice as a 'success' for the claimant."
Luqmani Thompson & Partners concludes: "Whilst claimant success rates appear to be low, on closer inspection they actually paint a picture of a justice system which works effectively to filter out claims that can be resolved without the need for a full hearing, saving all those involved time, energy and, importantly, costs."