Summary:
New report says Government is failing asylum seekers housed in "degrading" accommodation
Date of Publication:
18 December 2018
Home Affairs Committee finds little has improved in provision of asylum accommodation
18 December 2018
EIN
Parliament's Home Affairs Committee yesterday released a new report looking at the provision of accommodation for asylum seekers.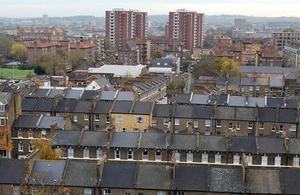 You can read the 41-page report here in PDF format or here in HTML format.
The Committee published a detailed report on asylum accommodation in January 2017 and it says it has returned to the subject due to concerns raised in recent months about the Government's handling of the process to replace the COMPASS contracts for providing asylum accommodation.
In its 2017 report, the Home Affairs Committee found that "in too many cases Providers are placing people in accommodation that is substandard, poorly maintained and, at times, unsafe. Some of this accommodation is a disgrace and it is shameful that some very vulnerable people have been placed in such conditions."
The Committee finds that nearly two years after its previous report, very little has improved and mistrust by local authorities of central government has deepened.
The Committee says the Home Office needs to show greater urgency about the degrading conditions in which vulnerable asylum seekers are being housed.
Member of the Home Affairs Committee, Stuart McDonald MP said: "Local authorities have lost confidence in the system because the Government has failed to listen and respond to their concerns. Glasgow, Manchester, Wolverhampton and communities across the UK have done so much to support those seeking asylum in the UK. Yet, the Government has done little to support them.
"In the final weeks before contracts for asylum accommodation worth billions of pounds are agreed, the Government must ensure they provide for a long-term, workable partnership with local authorities. The local authorities who step up and continue the UK's proud tradition of providing asylum must not be placed at a financial disadvantage because of it. Equally, the responsibility must be shared more widely, and distributed between more authorities, to correct the unfairness of the current arrangements.
"We must remember that this is fundamentally about providing safe accommodation to individuals fleeing desperate circumstances. On too many occasions the quality of housing provided has fallen far below what is acceptable. The new asylum accommodation contract must be the beginning of comprehensive reforms that bring an end to the constant examples of mouldy, damp, vermin infested conditions that asylum seekers experience now."
Responding the report, Dr Lisa Doyle, Director of Advocacy at the Refugee Council, said: "This report highlights once again the often unacceptable standard of asylum accommodation and the need for a more robust inspection regime to ensure that people seeking asylum receive housing that is safe, habitable and appropriate to their needs.
"Local authorities have a key role to play in both the planning and delivery of asylum accommodation, yet their expertise is not being utilised due to a lack of engagement by the Home Office. It is not surprising that the report finds local authorities feeling increasingly frustrated by the Home Office's approach to asylum accommodation contracts. This stands in stark contrast to the high level of engagement the Home Office has with local authorities to plan and deliver the government's resettlement programme. We call on the Home Office to take the good practice from their approach to engagement on resettlement and mirror this in their approach to asylum accommodation."