Summary:
Comprehensive new inspection report find mixed progress at Colnbrook
Date of Publication:
23 April 2019
HM Inspectorate of Prisons criticises "prison-like" conditions at Colnbrook immigration removal centre
23 April 2019
EIN
HM Inspectorate of Prisons last week published a comprehensive new inspection report of Colnbrook immigration removal centre in Harmondsworth, near to Heathrow Airport.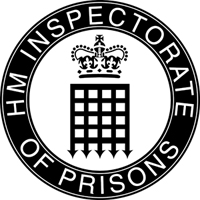 The 96-page report is available here.
Overall, HM Inspectorate of Prisons found Colnbrook was calm and had caring staff, but it was too prison-like and vulnerable detainees were not sufficiently well identified.
Peter Clarke, HM Chief Inspector of Prisons, said: "One of the intractable problems at Colnbrook is that, with the exception of the women's unit, the centre is largely indistinguishable from a prison, and prisons are rarely suitable environments for immigration detainees held under administrative as opposed to judicial powers."
Clarke added that the "poor ventilation and sealed windows, limited outdoor space and exercise yards would be austere for most prisons." The report noted that "locking detainees in cells for long periods was unacceptable for a detainee population."
Progress at Colnbrook since the Inspectorate's last visit in 2016 was found to be mixed: "There had been uneven progress since our last inspection. It was encouraging to see that whistleblowing procedures were well embedded and the duty of care that staff have towards detainees was well understood. Detainees' personal physical safety was generally good and there was a calm atmosphere in the centre. However, despite the emphasis the Home Office has placed on implementing the adults at risk policy, there was poor identification of, and therefore uncertain care for, some of the most vulnerable groups. The centre did not have full information on detainees at risk of harm under the policy and we could not therefore be assured that they were given proper support. Rule 35 reports were rarely submitted for detainees who were suicidal or had serious health conditions, thereby reducing safeguards. Although assessment, care in detention and teamwork case management of detainees at risk of suicide and self-harm (ACDT) procedures were carried out well, self-harm had risen more than threefold."
The length of detention remained a major concern. The report stated: "Fewer detainees were held for prolonged periods than at our last inspection but seven had been held for more than a year, two of whom had been in detention for over two years, which was unacceptably long. Our detainee interviews suggested that open-ended detention remained a major factor affecting their feelings of safety and wellbeing. Some detainees had been held in detention despite being granted bail because of a lack of accommodation. The scale of this problem was not monitored by the Home Office."
HM Chief Inspector of Prisons recommends that there should be a strict time limit on the length of detention.
The report found that some elements of security were at Colnbrook were excessive, and almost half of the detainees surveyed said they felt unsafe.
The report recommends that the living environment for all detainees should be more open, security restrictions should be proportionate to the risks presented, and detainees should not be locked in their cells.
On the plus side, the report found: "81% of detainees said that most staff treated them with respect, significantly higher than at the last inspection. Detainees we interviewed were also very positive about relationships with staff. We saw good interactions when detainees approached staff, but staff were not sufficiently proactive and too often congregated in offices. We received no evidence of poor sub-cultures among staff."
On the subject of legal advice, HM Inspectorate of Prisons noted that detainees "had reasonable access to legal aid surgeries" and "could maintain good contact with solicitors by fax, phone and email, and had access to relevant legal websites." Concerns were raised over the fact that some legal representatives had been seeing a large number of detainees for less than the allotted time, but the report found this was being addressed with the Legal Aid Agency.
Responding to HM Inspectorate of Prisons' findings, the campaign group Detention Action said the "damning report … made for painfully familiar reading."
Detention Action summarised: "Self-harm has risen threefold. People are held in prison-like conditions unsuitable for the purpose of immigration detention. People are held for unacceptable lengths of time. 54% of improvements recommended in 2016 have still not been fully met, even those as simple as keeping cells in good repair."
In response to the report, a Home Office spokesman told BBC News: "We have always been clear that we expect the highest standards from detainee custody officers and others who work with detainees. We are working closely with Mitie [the company that manages Colnbrook] to make sure that all high-risk detainees are properly supervised at all times."
The Home Office is planning to build a new centre to replace Colnbrook when the new Heathrow runway is constructed.